Future Energy
01 May 2020
Power partnership
Woodside's ambition to become a pioneer in the bulk delivery of lower carbon energy is set for a boost with one of the world's most efficient and innovative teaching facilities opening for business in Melbourne.
The Woodside Building for Technology and Design is a pivotal component of the Woodside-Monash Energy Partnership, which has its origins in Woodside and Monash University establishing the FutureLab banner three years ago.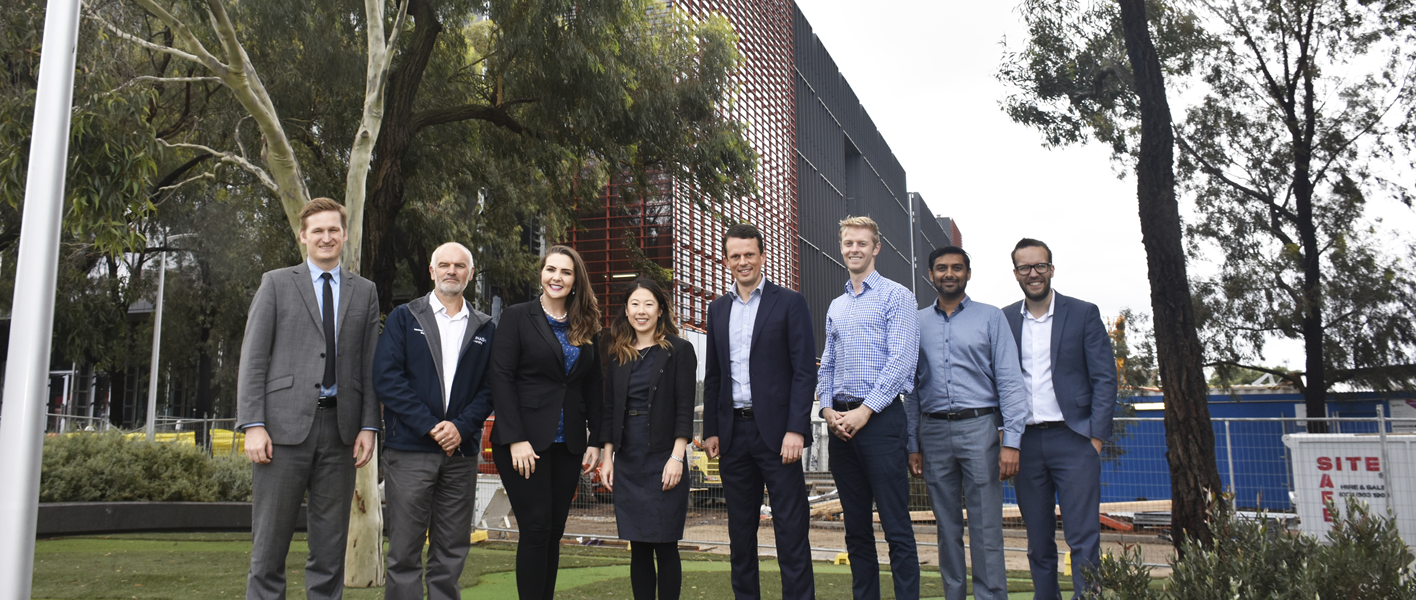 FutureLab initially focused on additive manufacturing, data science and materials to fight corrosion.
In July last year, the collaboration evolved into the Woodside-Monash Energy Partnership which, as new energy partnership program manager Andrea Galt explains, has three pillars.
"The first is affordable, bulk clean energy," Andrea says.
"The second is profitable carbon abatement; and the third pillar is thought leadership during the energy transition.
"We want Woodside to be an organisation that pushes the boundaries and leads the way as a pioneer in the energy transition to a lower carbon future."
The partnership also includes a brand-new working space – the Woodside Building for Technology and Design.
The company has contributed funds towards its construction, and the building is set to officially open later this year (though it has already begun hosting classes).
Located in the Monash Technology Precinct, this state-of-the-art "living laboratory" will sit amongst the largest concentration of research institutions in Australia as well as leading engineering companies.
"We'll be collaborating with minds from Australia's largest university to unlock technologies and gain efficiencies in hydrogen production and carbon sequestration," says Andrea.
"In turn, it will unlock our future capability."
Monash University professor and interim co-director of the Woodside-Monash Energy Partnership Jacek Jasieniak says: "The partnership brings together leading researchers and industry from across Monash and beyond.
"This will drive Australia's next generation leadership in the delivery of new energy and carbon solutions, exploring the possibilities of hydrogen and carbon abatement with a focus on materials, electro-chemical and thermal chemical research," he says.
As part of the agreement, Woodside will sponsor a number of masters, PhD and post doctoral students.
Not all will be tackling technology issues, though.
One research project in the energy leadership space will analyse change for a lower carbon future – specifically, how consumer sentiment from social media affects policies.
Shannon O'Rourke, general manager new energy, says: "This partnership illustrates that 'Innovate, Collaborate, Accelerate' is not just a catch phrase because it is helping us accelerate our innovation in a very efficient way, and bringing together the best minds to bear on any business or technical problem.
"For example, using electrolysis to split water into hydrogen and oxygen requires fresh water.
"Desalination to convert sea water into fresh water is hugely expensive, so if we didn't need to desalinate and could find a way to use sea water, that would be a huge breakthrough.
"The Woodside-Monash Energy Partnership is open for business," he declares.
Read the full Q1 2020 issue of Trunkline here.