Investors
The information, updates and events you need to make informed investment decisions.
The latest Woodside investment updates
Stay up to date with the latest investor announcements and news.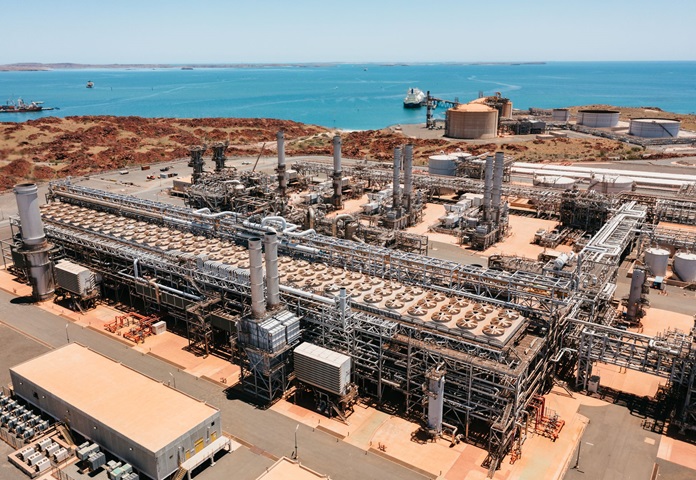 Investor Briefing Day 2023
Woodside's Investor Briefing Day 2023 will be held in Sydney, Australia, on Wednesday, 8 November 2023, commencing at 09.30 AEDT / 06.30 AWST (16.30 CST on Tuesday, 7 November 2023).
A live webcast of the event will be available at https://webcast.openbriefing.com/wds-id-2023
2023 Half-Year Results
Woodside recorded a half-year net profit after tax (NPAT) of US$1.74 billion
Underlying NPAT was US$1.896 billion, up 4% on the corresponding period in 2022, reflecting a full period of results with Woodside's expanded operations portfolio. Operating revenue rose 27% period-on-period to US$7.4 billion.
US$1.7 BILLION

net profit after tax

US$7.4 BILLION

operating revenue

US$1.9 BILLION

underlying net profit after tax

80 US CPS

interim dividend 2022 Full-Year Results
Strong operational performance
Our first full year results since the completion of the merger with BHP's petroleum business highlight the increased financial and operational strength delivered by our larger diversified portfolio.
US$6.5 BILLION

net profit after tax

US$16.8 BILLION

operating revenue

US$6.5 BILLION

free cash flow

253 US CPS

full-year dividend
Latest reports and briefings
Access Woodside's latest quarterly and annual reports, as well as investor briefing packs.
Why invest with Woodside Energy
Diversified portfolio

We have the scale, diversification and resilience to deliver enduring value.

Disciplined capital management

We have established a capital management framework to optimise value and shareholder returns.

Positioned for the energy transition

We are agile, flexible and adaptable as the world's energy mix evolves.
Investor events
Stay informed about our upcoming events that include important reports, reviews and results.
2023
31 Dec 2023
Year-end 2023
Investor enquiries
Phone:
+61 8 9348 4087 AWST
Email:
Mailing Address:
Investor Relations
GPO Box D188
Perth WA 6000
Australia
Computershare Investor Services Pty Limited
Email:
Mailing Address:
GPO Box D182
Perth Western Australia 6840
Australia
Street Address:
221 St Georges Terrace
Perth Western Australia 6000
Australia