OVERVIEW
A global energy company
We provide energy that the world needs to heat and cool homes, keep lights on and support industry. Our focus in operations remains on safety, reliability, efficiency and environmental performance. Founded in Australia with a spirit of innovation and determination, Woodside have begun a new chapter as a global energy company. Building a better future, together. WOODSIDE AT A GLANCE
Over 65 years of experience
Woodside led the development of the LNG industry in Australia. Today, Woodside aims to thrive through the global energy transition. We have the values, experience and creativity to adapt and thrive in a changing world across our three strategic pillars – oil, gas and new energy – each with a role to play.
1954

Woodside established

A$25.5 million

Social spend globally (2022) [1]

6,400 +

LNG cargoes delivered internationally since 1989

2022

Woodside and BHP Petroleum merged to create a new chapter as a global energy company.
INSIDE WOODSIDE
It's only by working together that a better future comes to life
Our people

Curious and creative, we're passionate people committed to building a better future.

Our community

We care for our communities and the environment.

Our culture

A place to feel valued and supported, our culture is built on innovation and inclusion.
Reports & publications
View and download our major reports and publications.
View reports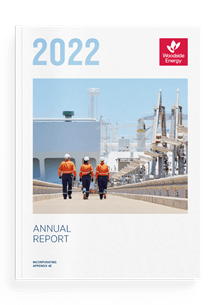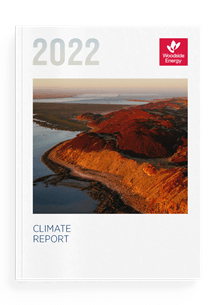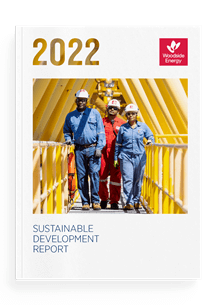 1 Verified data included here includes information relevant to the former Woodside Petroleum Ltd as well as the Woodside Energy Group Ltd for the period 1 January 2022 to 31 December 2022 and includes data relevant to the assets acquired through the merger with BHP's petroleum business from 1 June 2022 to 31 December 2022. All figures are approximate and rounded up to the nearest decimal point. See also page 62 of the Social contribution section of this report which outlines the categories of social spend, including strategic partnerships, philanthropy, mandatory contribution and volunteering