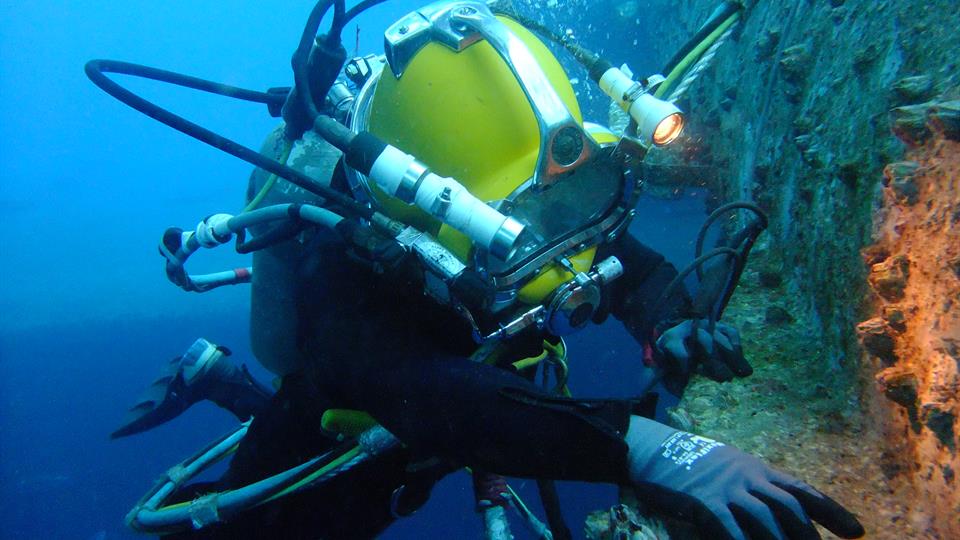 Environment and Biodiversity
Strong partnerships, sound research and transparency are the key elements of Woodside's approach to the environment.​
Our leading approach to environmental management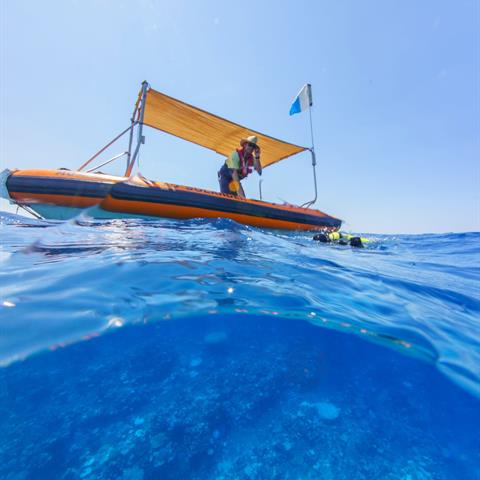 Credible science to underpin decision making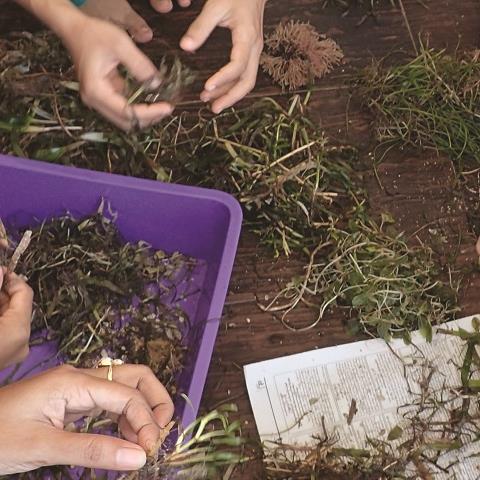 Partnering with local and international research organisations
Released our Environment and Biodiversity Policy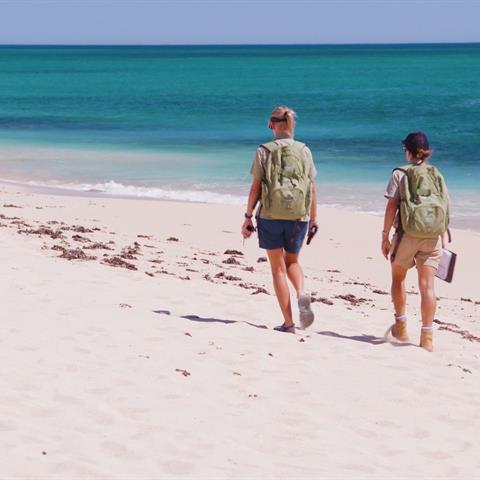 Robust environmental impact assessment and risk management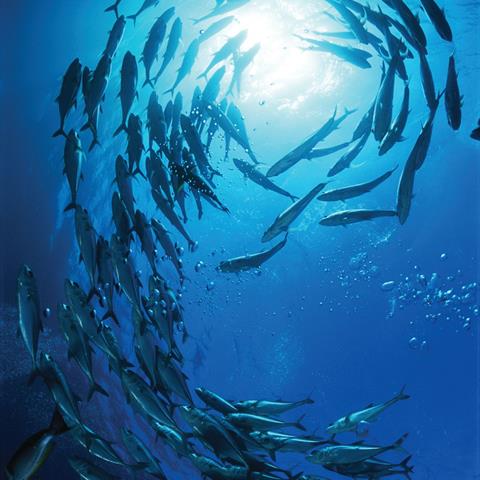 Transparency of knowledge and data
investment in science, with more than 150 peer-reviewed scientific publications resulting from our collaborative studies.
Case studies featured in our 2022 and 2021 Sustainable Development Report
1 This section of text regarding biodiversity formed part of the assurance process of the Sustainable Development 2022 report.
Voyages of Science
Woodside has collaborated with the Australian Institute of Marine Science and the Western Australian Museum for almost 30 years and almost 20 years respectively. In that time, our partnerships have uncovered some amazing scientific discoveries off Australia's north west coast, and we continue to discover even more about Western Australia's treasured offshore reefs and how we can manage the potential impacts from our activities. Research findings like these are now openly available around the world, allowing these partnerships to provide a lasting legacy for the people of Western Australia and for the global scientific community.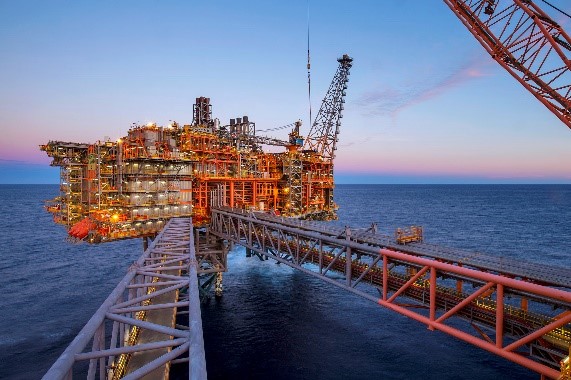 Produced Water Quality Monitoring – Australian offshore production assets
Woodside operates seven offshore production assets off the north-west coast of Western Australia. Produced water that is brought up from the reservoirs as a by product of oil or gas production is managed differently at each asset. This depends on a number of factors including reservoir characteristics, how much water is produced, potential toxicity and proximity to sensitive receptors. Of the seven assets, four currently discharge the produced water offshore following treatment, two reinject the water back into the formation and one sends the water onshore for processing. Find out more here.
Coral Restoration Project, Trinidad and Tobago
Coral reefs are one of the most biodiverse marine ecosystems. These reefs support many marine species and ecosystem services that are vital for human socio-economic use including coastal protection, tourism and fisheries. Coral reefs are among the most vulnerable marine ecosystems facing current pressures such as: warming oceans and ocean acidification, land based and marine pollution, overfishing and destructive fishing practices. Caribbean coral reefs including Trinidad and Tobago's reefs have been deteriorating over several decades due to overfishing, coastal development and pollution. Woodside supports the Environmental Research Institute Charlotteville (ERIC) based in Tobago on their coral restoration project. ERIC has developed a coral nursery and outplanting scheme to restore coral on reefs in the North East Tobago region. Find out more here.