Future Energy
11 Dec 2018
CEO Peter Coleman addresses the Melbourne Mining Club
CEO Peter Coleman addresses the Melbourne Mining Club.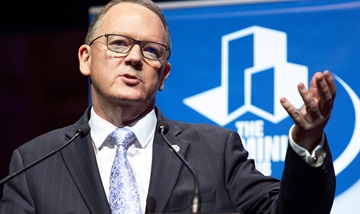 In a speech to the Melbourne Mining Club on 13 November 2018, CEO Peter Coleman discussed the challenge of climate change and how companies like Woodside can contribute to the response.
He spoke about the potential for hydrogen power, derived in the first instance from natural gas, and of how Woodside is targeting emissions reductions by creating new markets for LNG to displace higher-emission fuels.
Read his full speech and opinion piece in the Sydney Morning Herald on our announcements page here.
Listen to the audio file here.
Enable Ginger
Cannot connect to Ginger Check your internet connection
or reload the browser
Disable in this text field
Edit
Edit in Ginger
Edit in Ginger
×