Australian growth projects air quality
Air quality is important for people's health, the environment and the liveability of our communities.
Woodside undertakes frequent and significant monitoring activities to help us understand and manage impacts. We have completed additional modelling specific to the Australian growth projects.
About air quality on the Burrup Peninsula
Air quality can be impacted by a wide variety of emissions. The main emissions relating to our Australian growth projects are Oxides of Nitrogen (NOx), Volatile Organic Compounds (VOCs), Sulphur Dioxide (SO2), Particulate Matter (PM) and Ozone (O3).
NOx is the primary contributor to air quality on the Burrup Peninsula from our facilities.
The Burrup Peninsula (Murujuga) is unique worldwide for its collection of petroglyphs - engravings that have been hammered, rubbed or scratched into the rocks.
The presence of industry on the Burrup Peninsula has generated concerns from some stakeholders that these emissions may lead to an accelerated weathering or deterioriation of rock art.

Woodside has been undertaking or contributing to air monitoring studies of the Burrup Peninsula since 2008.
Our approach to monitoring and air emissions management has been informed by third-party studies, including the work undertaken by the Burrup Rock Art Monitoring Management Committee (BRAMMC). We fully support the new Murujuga Rock Art Strategy and associated work programs.
Current NOx emissions across Woodside-operated onshore facilities (the KGP and Pluto LNG - Train 1) are approximately 9,000 tonnes per year. Ongoing monitoring demonstrates long-term trends of NO2 and O3 in the atmosphere below the National Environment Protection Measure (NEPM) Ambient Air Quality health criteria.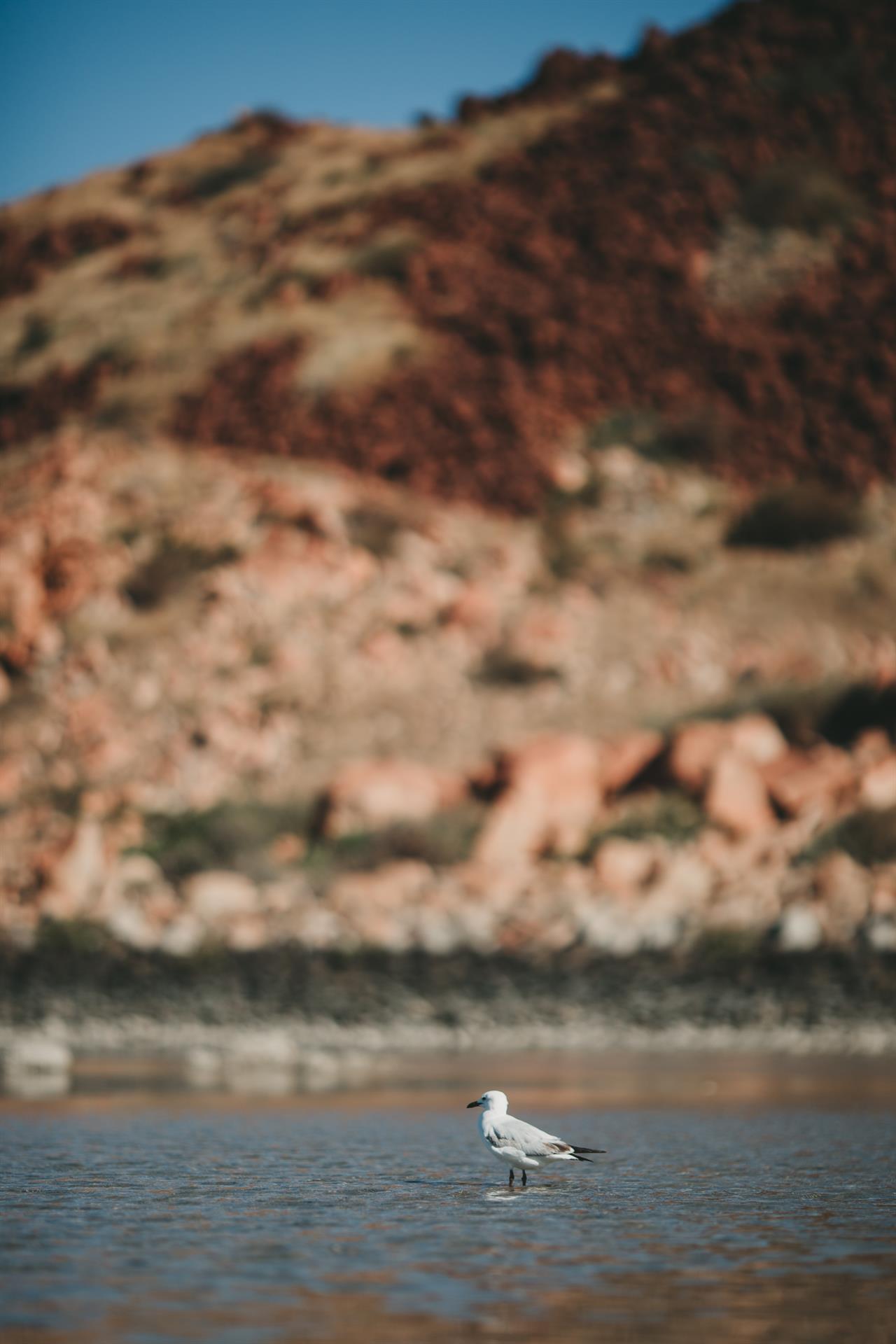 Australian growth projects
We conducted additional cumulative air dispersion modelling for the Australian growth projects as part of the environmental approvals and associated impact assessments.
This modelling considered the impact of potential future industrial development by other organisations alongside our Australian growth projects, estimating that by the end of 2030, overall NOx emissions on the Burrup Peninsula could be reduced by 10-20% from current levels.
Key results from the air quality modelling were: ​
No predicted exceedances of ambient air quality standards for NO2, O3, and SO2. All these pollutants were well below the respective NEPM Ambient Air Quality criteria set for the protection of human health.​
No predicted exceedances of European Union (2008) air quality standards for NOx and SO2 for the protection of vegetation.​
Implementation of NOx reduction opportunities are expected to materially reduce NO2 maximum concentrations, as well an overall reduction in annual nitrogen deposition across the Burrup Peninsula.
Managing air quality
With respect to our own projects, we will:
Continue to monitor ambient concentrations of relevant emissions on and around the Burrup Peninsula, as described in the NWS Project Extension Air Quality Management Plan (ERD Appendix A), and Pluto Air Quality Management Plan.
Maintain existing KGP emission control equipment and adopt additional practicable and efficient new technologies to reduce air emissions from the proposed extension, as described in the NWS Project Extension Air Quality Management Plan.
Reduce NOx emissions at the Karratha Gas Plant (KGP) by 40% from the current emissions baseline by 31 December 2030, and substantially reduce VOCs by 31 December 2030.
Operate Pluto LNG and are developing the approved expansion (Train 2) in line with MS757 Best Practice Air Emissions and Pluto Air Quality Management Plan, including installing technologies such as low-NOx turbine equipment.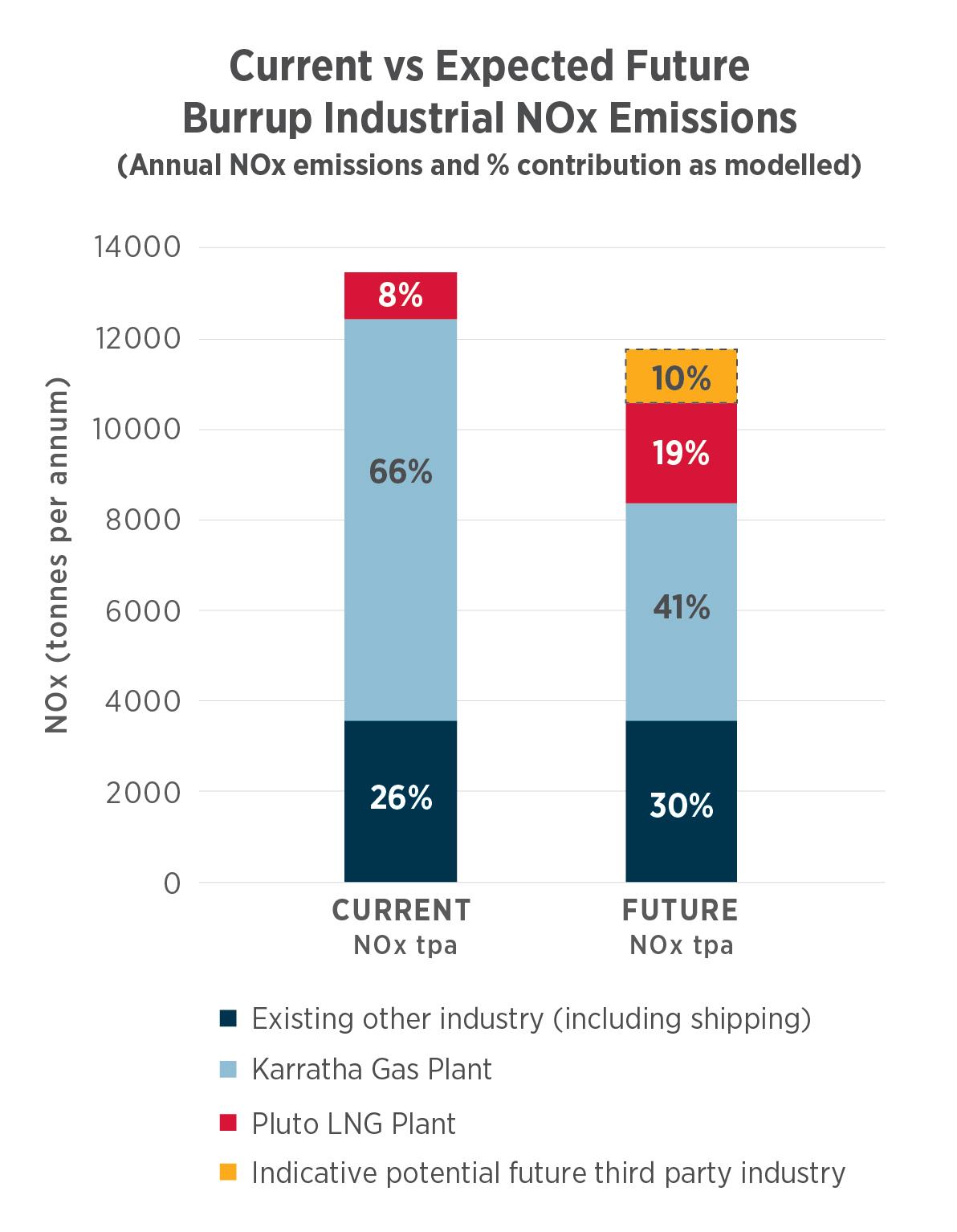 commitment to NOx reduction at the KGP
Australian growth projects

Strong partnerships, sound research and transparency
Find out more about our approach and strong environmental record.
More about the Burrup air quality assessment
The models combine simulations of regional and local meteorology with complex physics and chemistry of air pollution processes to provide the best predictions of the dispersion of air emissions.
Model input emissions inventories were developed based on reasonable and conservative emissions estimates, with consideration to available datasets, design data, monitoring data and proposed developments and modifications. Existing and potential future third party emissions were represented based on consideration of publicly available literature.
We considered the emissions from several operational scenarios representing current and potential future industrial facilities on the Burrup Peninsula. All scenarios include shipping activities.
Air assessment includes estimates of potential developments by third parties (non-Woodside operated), for consideration by decision making authorities on potential cumulative future outcomes in the region.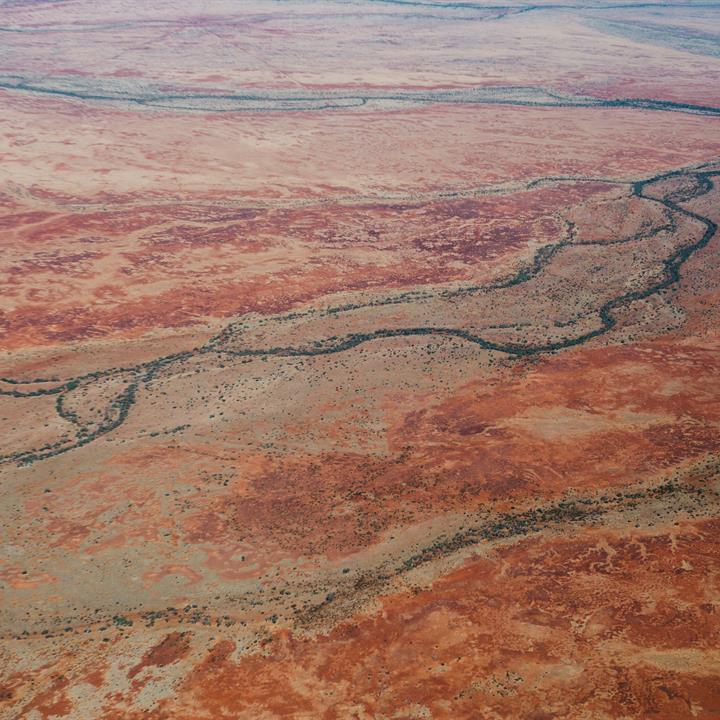 More topics in this section