Woodside's SNE field is renamed Sangomar
Woodside's SNE field is renamed Sangomar
The President of Senegal, Macky Sall, has renamed the SNE field the Sangomar field to better reflect its association with the people of Senegal.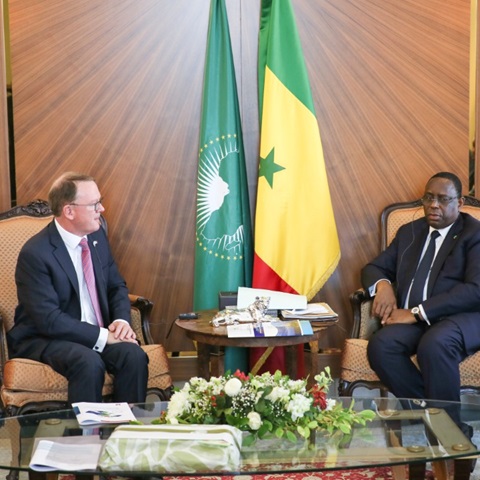 Sangomar is the geographical name for an island located at the southern point of the Petite Cote, that runs south from Dakar. Sangomar is an important cultural area inhabited by the Serere people of Senegal and is part of the Saloum Delta National Park.
In November 2019, we celebrated the fifth anniversary of the discovery of the SNE field offshore Senegal, which was the largest field discovered in 2014. Sangomar and the nearby FAN field proved the existence of a world-class working petroleum system in the Mauritania, Senegal, Gambia, Guinea-Bissau Conakry (MSGBC) basin.
Progressing Phase 1 of Senegal's first oil project over the past five years, we have drilled 11 successful exploration and appraisal wells - each building upon the success of the previous campaign.

The Sangomar Field Development Phase 1 will include:
Up to 23 wells being drilled to recover ~230 MMbbl
A converted FPSO with a daily production capacity of 100,000 barrels of oil per day
Subsea production infrastructure
Infrastructure to allow for future phases and nearby field tie-backs
As the final investment decision on the Sangomar Field Development Phase 1 approaches, the President of Senegal, and our CEO, Peter Coleman, met in Dakar.