Senegal milestone
An important milestone has been reached in the Sangomar Phase One Development – Senegal's first offshore oil development – with the commencement of drilling campaign.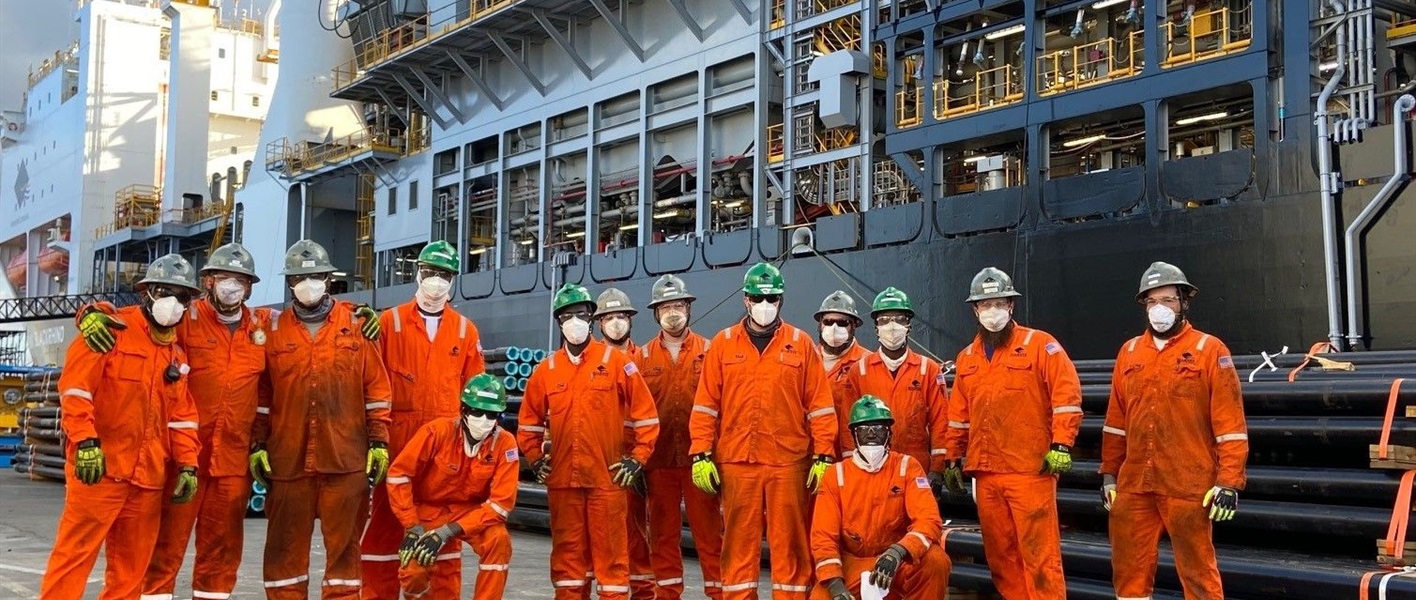 Drilling of the first well in the Sangomar Phase One Development has begun and was well on the way to completion as Trunkline went to Press in late September.
The well marks an important milestone in Senegal's first offshore oil development and is the first in a three-year program.
Well Delivery Manager David Moon reports: "Drilling performance has been good on the first well where the Drilling and Completion (D&C) team is proving the design concept for each section.
"The focus is on getting each hole section right first time."
The oil reserves were discovered in a series of exploration wells in 2014.
The field is approximately 100 km south of Dakar, Senegal's capital. The water depth is between 900m and 1.4 km, and the wells will be drilled from seabed through the different rock formations until they reach the reservoir rock around 2.5 km below sea level.
Woodside is the operator of the Rufisque Offshore, Sangomar Offshore and Sangomar Deep Offshore (RSSD) joint venture, which includes Société des Pétroles du Sénégal (PETROSEN).
Drilling of the first well began in mid- July. It is planned to be approximately 3,900m deep and is being conducted by Woodside and PETROSEN from Diamond Offshore's Ocean BlackRhino (OBR) drillship.
"We are pleased to announce the launch of these operations, which brings the realisation of an oil industry in Senegal an important step closer," Meg O'Neill, Chief Executive Officer (CEO), said in July.
In June, a Woodside team visited communities in the Fatick and Thies regions of Senegal to inform residents about the imminent commencement of the drilling campaign.
"The visit advised these communities about the commencement of the drilling campaign, provided them with a project update and documentation to support the drilling campaign and emphasise the 500m Safety Zone," says Senegal Country Manager Andy Demetriou.
"The communities demonstrated strong interest in the information provided and appreciate the regular visits by Woodside."
Andy reports that the drilling has been widely featured in local radio and print media.
After the 23 wells have been completed, the development moves to the next stage – hooking the wells through subsea infrastructure to a floating production storage and offloading (FPSO) facility that has been named after Leopold Sédar Senghor, Senegal's first president.
The FPSO will have a production capacity of approximately 100,000 barrels per day.
First oil production from Sangomar, which the CEO has cited as one of Woodside's four strategic priorities, is targeted for 2023.
Read the Q3 2021 edition of Trunkline here.