Time to transform
The Woodside Transform program has been launched to embrace change by transforming the business to be leaner, more resilient and better able to respond to new opportunities.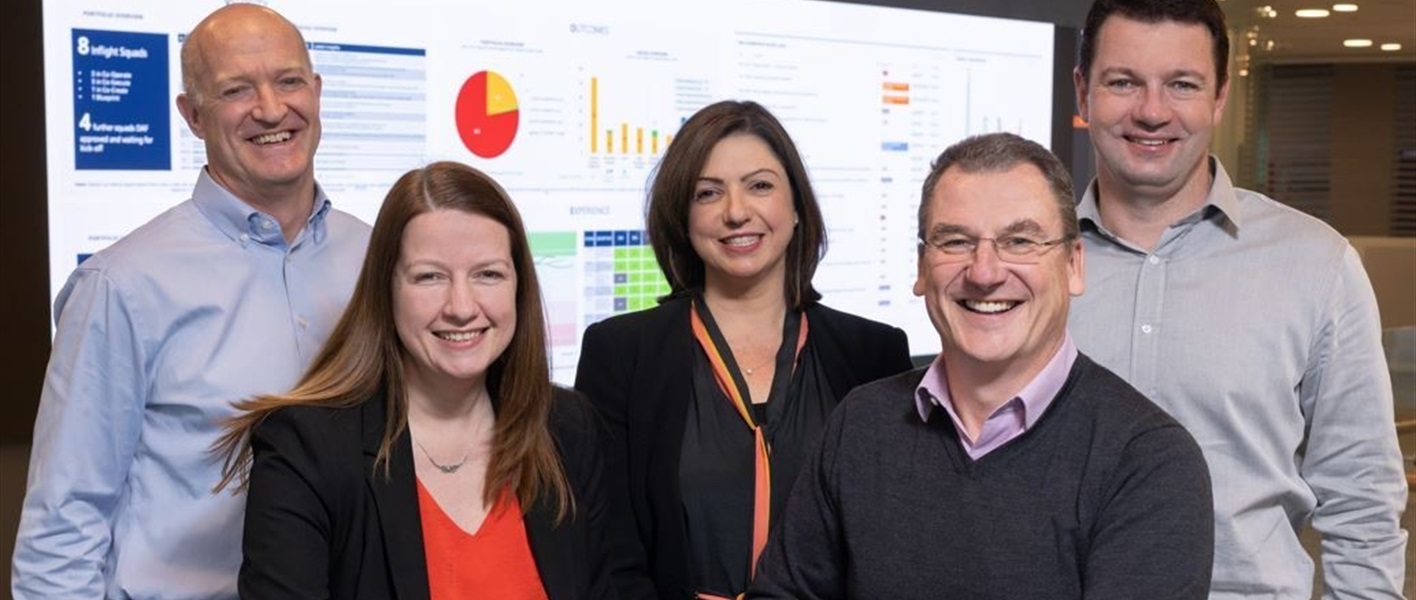 Woodside is embracing change by transforming the business to be leaner, more resilient and better able to respond to the opportunities and challenges of growth and the energy transition.
The Woodside Transform program has been established to complete an organisational review to help Woodside become simpler, smarter and stronger with a more enabled, engaged, and capable workforce.
"Rather than incremental improvements, we are looking at all aspects of our business with a fresh set of eyes," says Niall Myles, Senior Vice President Woodside Transform.
"We have formed a high-calibre, cross-discipline team that will objectively assess end-to-end activity and fundamentally challenge what we do and how we do it.
"Initially, this work will surface pain points and causes, identifying must-have activities, those that can be stopped and others that could be done differently.
"Not only will this guide how we set Woodside up for future, it will help us prepare for the proposed merger with BHP's petroleum business."
Woodside Transform also has carriage of other streams of work that will modernise the company's operations and better enable its employees.
One of these is the Accelerator – a mix of Woodsiders and external subject matter experts – which is developing innovative and technology-enabled solutions to long-standing challenges.
Using an agile methodology to quickly deliver value, the Accelerator comprises a number of "squads" pursuing step-change improvements.
"The Accelerator is delivering streamlined processes and tools, enabled by technology and digital improvements," says Sean Salter, Vice President Remote Operations.
"It is optimising how we conduct key activities while ensuring decision makers have the right information to help navigate an increasingly complex operating environment."
Importantly, our frontline employees are playing key roles in the Accelerator by building understanding of problems, guiding the most effective solutions, and helping implement improvements.
A key focus area is maintenance.
"Significant time, money and resources are devoted to the ongoing maintenance of our assets," explains Performance Excellence Manager Michael Richards.
"Getting this right has the potential to create significant value by ensuring that we always do the right task, at the right time, for the right business outcome."
Maintenance Planning is one of five squads transforming our approach to maintenance.
The squad has developed a web-based tool called PRISM to efficiently plan and manage a high volume of low-complexity maintenance scopes.
PRISM assesses and assigns work orders with an urgency score, fills available capacity with the most urgent and efficient work and surfaces live data to enable execution readiness. PRISM is being trialled at Karratha Gas Plant (KGP).
"Frontline feedback is being used to refine PRISM and add functionality, supporting plans to introduce the tool to all operating assets," says Michael.
Woodside Transform is also extending and enhancing the company's remote operations capabilities (see page 8).
With change set to be a constant companion over the next couple of years, Niall recognises this can create uncertainty but also brings opportunities to make a difference.
"This is both an exciting and challenging time," he notes.
"It will bring uncertainty and it will unlock potential. It will truly transform us.
"We have proven time and again that Woodside is courageous and creative, with smart, solutions-focused people driving incredible results.
"We will prove it again."
Read the Q3 2021 edition of Trunkline here.