People and community
11 Jan 2021
STEM sell
Woodside engineers engaged with Western Australian Indigenous secondary students in October to help inspire our next generation of engineers.
A group of West Australian Indigenous secondary students interested in studying engineering engaged with Woodside engineers during the October school holidays to participate in "story-telling" sessions.
Run by Engineering Aid Australia (EAA), the Indigenous Australian Engineering Schools (IAES) program gives 25 Indigenous students the opportunity to spend a week at Curtin University and catch a glimpse of what is possible for their futures and careers.

This was the third consecutive year Woodside has sponsored the program.
The cohort included students from across WA, including Kununurra, Broome, Port Hedland, Karratha, Geraldton, Bunbury, Denmark, Mt Barker, Albany and Perth. More than half were female.
Process Control Engineer Lucy Barton hopes that by sharing her journey on becoming a chemical engineer, including talking on the interesting projects she has been involved with since joining Woodside and the locations where she has worked, she can help inspire the next generation of young engineers.
"They were all very engaged and asked a lot of questions – especially around what it's like to be a female engineer," Lucy reports.
"I also spoke about projects Woodside works on, domestic gas and how Woodside and engineering impacts all West Australian communities."
Students with a strong interest in STEM (science, technology, engineering and maths) subjects and who are thought to have the interest and capacity to continue on to tertiary education in engineering fields are nominated by their schools for the IAES program.
IAES also invites 10 previous participants back to the school to act as mentors for the students.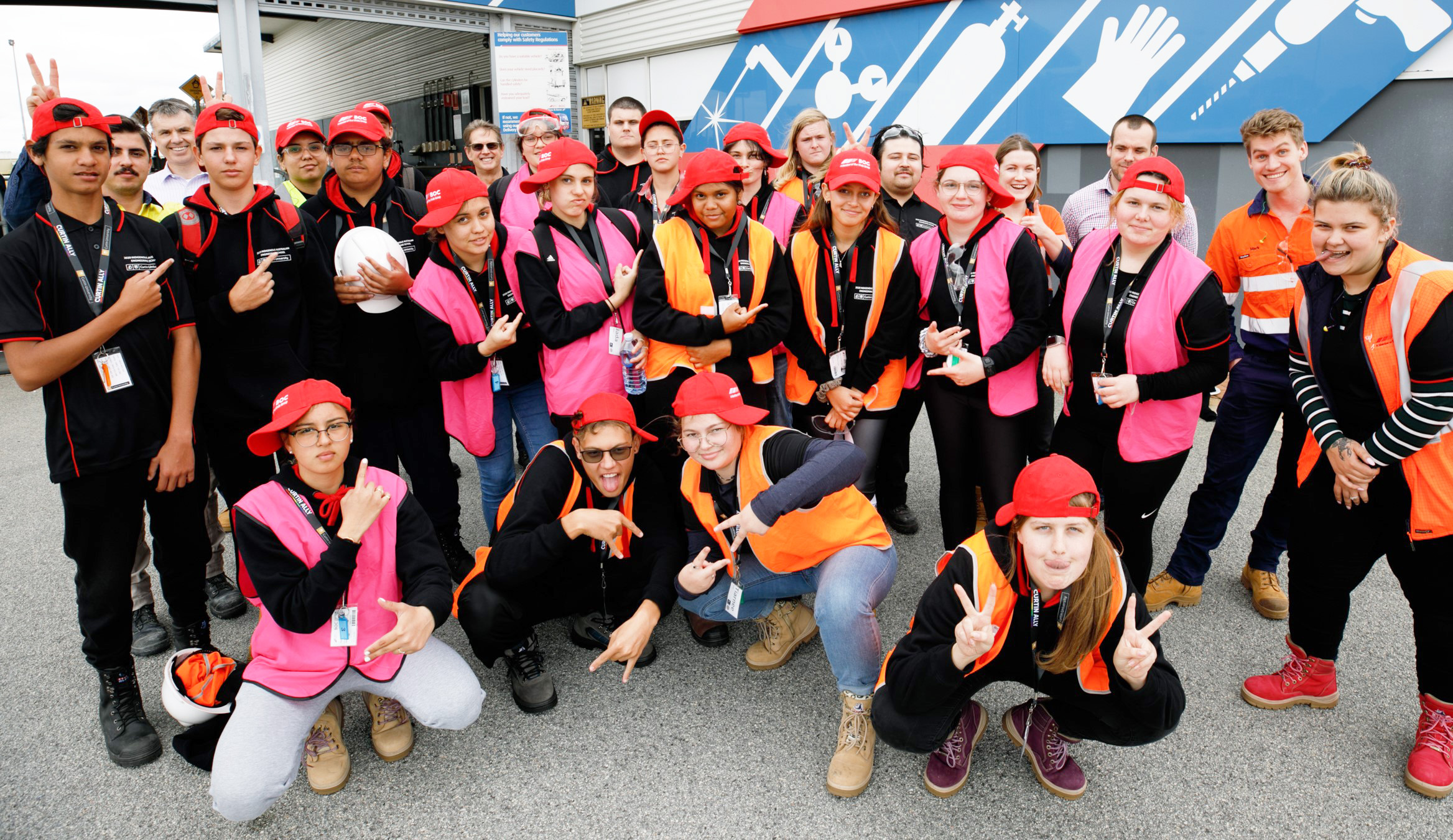 In Perth, the students get to experience life on a university campus and undertake field trips to various industries in and around the metropolitan area.
"Unfortunately, we were unable to bring such a large group into Mia Yellagonga this year due to COVID-19 restrictions," says Engineering Capability Manager Daniel Hackwill.
"But the story-telling sessions were a fantastic way to engage.
"Callum Burnett from People and Global Capability and I were also able to participate in an industry networking expo at Curtin to talk to the students about future opportunities in Woodside – an invaluable opportunity for us going forward."
At the conclusion of IAES week, Daniel and Graduate Process Engineer Jackson Pickering also attended the IAES Vice Regal Reception at Government House ballroom, where the students were presented to WA Governor Kim Beazley.
"The students made many connections from the engineering activities during the week, and this was a spectacular evening to conclude on. It allowed for a lot of interaction with the students which will hopefully inspire many future engineers," says Daniel.
This is the 11th year Curtin University has hosted the IAES program and Woodside will sponsor it again in 2021.
Read the full Q4 2020 issue of Trunkline here.