Graduates and students
20 Jul 2021
Meet a Graduate Completions Engineer
Meet Lauren, a Graduate Completions Engineer at Woodside.
A career at Woodside can take you in many different directions. We asked some of our graduates to share their story.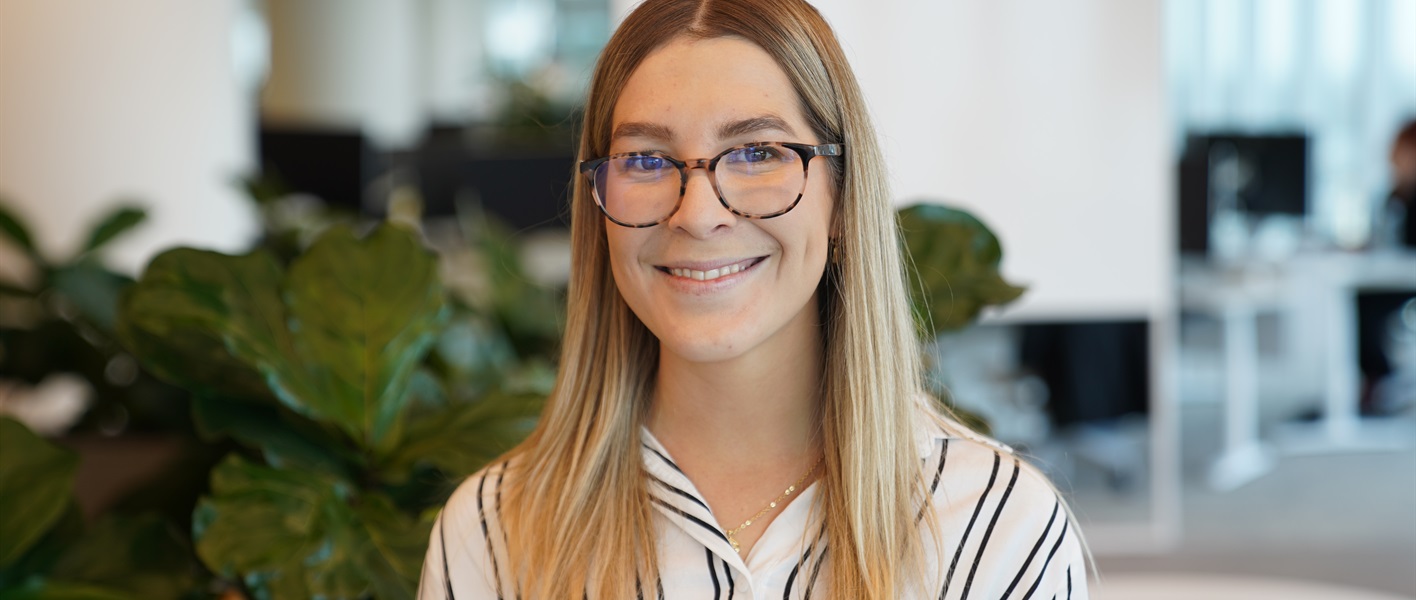 About Lauren
Role: Graduate Completions Engineer
University: University of Western Australia
Degree: Masters of Chemical Engineering
What I do
As a Completions Engineer, my role is to design, plan and install well completions. Wells are drilled into the seabed to enable the production of oil and gas. I have to ensure that well designs are robust for their entire lifecycle and that risks are managed.
My Woodside journey
I joined Woodside after completing the Summer Vacation program in 2017 where I was placed in the well interventions team. This team ensures current wells are producing gas safely and maintain well integrity. I even had the opportunity to visit the Ocean Apex drilling rig and the Goodwyn-A platform as part of my project!
I then started working part-time whilst finishing my Masters of Chemical Engineering degree where I took part in subsea tieback projects.
After officially commencing as a Graduate Completions Engineer, I worked on the Sangomar project (located in Senegal, West Africa). I was responsible for gas lift design for 11 production wells, and for third party fluids testing of primary and contingent fluid systems for 23 wells.
I've also gotten the opportunity to promote STEM to young female high school students. I hosted a program for eight Year 10 girls to spend three days at Woodside, learning about the exciting opportunities that exist in the energy industry.
What I enjoy most about my job
I like the variety and dynamic nature of my work. It can range from technical design to stakeholder management, contracting, planning or risk assessment.
Woodside has a strong focus on continuous development, with plenty of opportunities to attend training courses, mentoring and offshore travel.
I also appreciate the focus on wellness and workplace flexibility. The facilities are amazing, with a culture supportive of working in a sustainable way that fits with your lifestyle. For example, I ride my bike to work, and do mid-morning yoga classes at the (Woodside!) gym each Tuesday.
Working at Woodside is unique - it's not often you get to be involved in large-scale, world-class projects at a company headquartered in Perth.
My top three tips
If I had to impart three pieces of advice to students it would be:
Be yourself. Woodside embraces each person for who they are. Authenticity in the way you behave (in an interview and day-to-day at work) will go a long way.


Don't stress about your marks / grades. Focus on broadening your skillset and experiences so that you can work well with others. Think creatively and critically about problems.


Look more broadly than your discipline as this might not be what interests you the most! For example, I studied chemical engineering but applied for a role in Drilling and Completions – it's the best choice I could have made!
Bright minds challenge us to be better. Find out more about graduate and student pathways here.