Breathing easier
The Woodside-sponsored FutureLab at Melbourne's Monash University is supporting an innovative project to use recreational snorkel masks to help minimise the spread of the deadly coronavirus.
FutureLab is lending its expertise in 3D printing to make adaptors for the snorkel masks.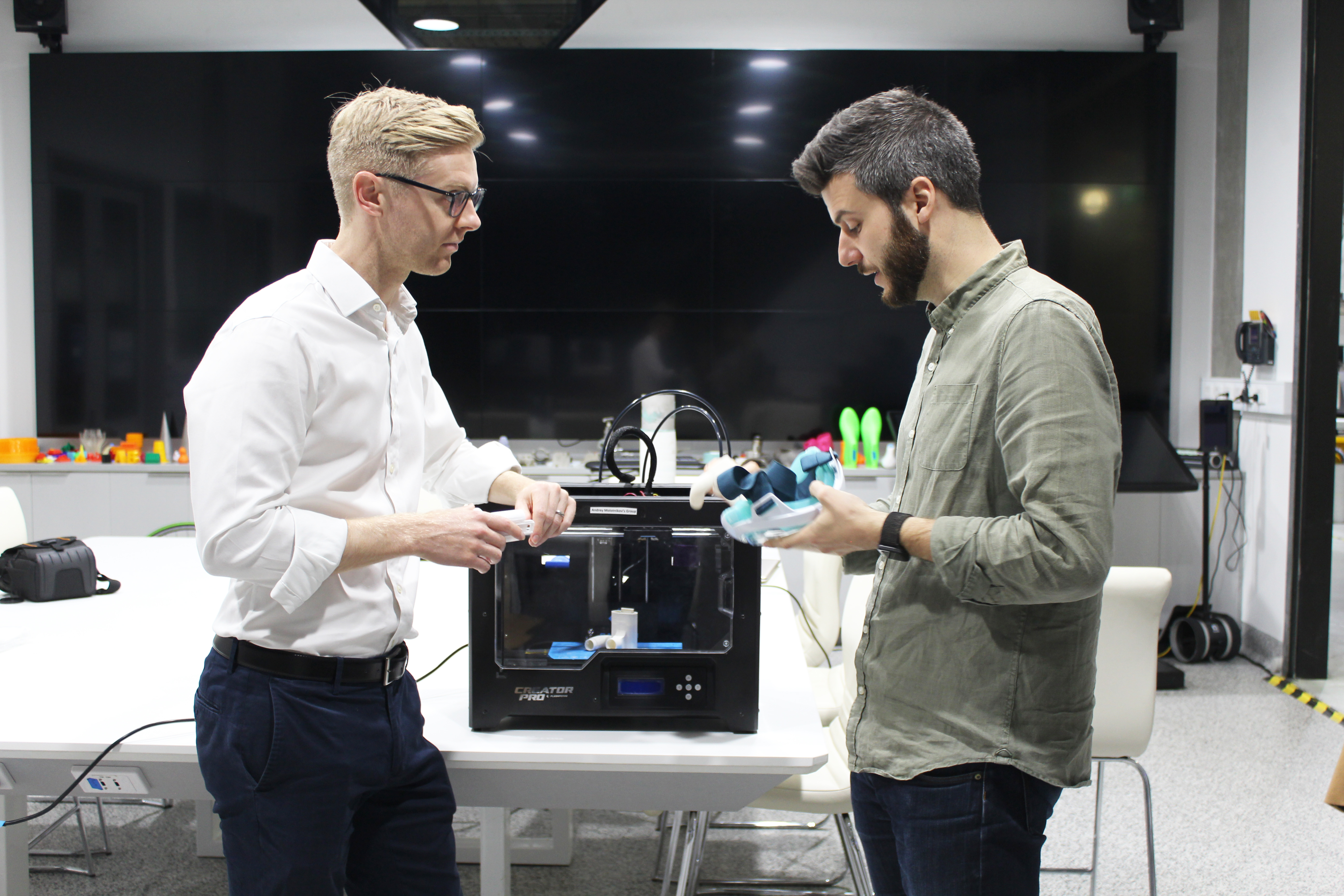 FutureLab manager Michael Ford says: "It been really pleasing to see our team at the FutureLab turning their skills in 3D printing from monoflanges and corrosion probes to adaptors for medical masks so quickly."
The full-face snorkel masks are being modified by Monash University engineers for use as CPAP (continuous positive airway pressure) masks.
The adapters' design allows the delivery of oxygen using the snorkel masks.
While the design originated in Italy, no study has been completed to test its efficacy or safety. The team at Monash have now developed the design to be ready for clinical trials.
"Hopefully, this will contain the virus when patients are moved through busy hospital wards," says Michael.
Doctors in Italy first used snorkel masks as oxygen masks during their country's COVID-19 crisis earlier this year.
This inspired Dr Simon Joosten, a senior research fellow at Monash University and a respirator specialist at Monash Health, to reach out to Dr Lee Djumas, research and innovation manager at the Woodside FutureLab to see if the adapters could be made safely for clinical trial.
The trial has been coordinated by Monash Institute of Medical Engineering (MIME – a Monash University body which partners a range of hospital, research institutes and industry.
Some 120 snorkels were bought from Melbourne's sporting and camping stores.
FutureLab provided support through expertise in design and materials related to 3D printing to enable the connector to be printed.
Lee says: "The basic premise is by using the 3D printed connector, the masks can be hooked up to oxygen supply."
It is hoped the masks and adaptors can be approved for use in Australia and other countries around the world to support treatment of patients with coronavirus.
New energy partnership program manager Andrea Galt says: "Woodside is happy to lend a hand in the fight against COVID-19 pandemic and we applaud the innovation shown by the FutureLab team in using an everyday item to tackle a serious medical issue."
Read the full Q2 2020 issue of Trunkline here.