Artistic endeavours
An exhibition supported by Woodside opened in Q3, displaying stunning Indigenous artworks by 16 Roebourne artists – a testament to the vibrancy of this community.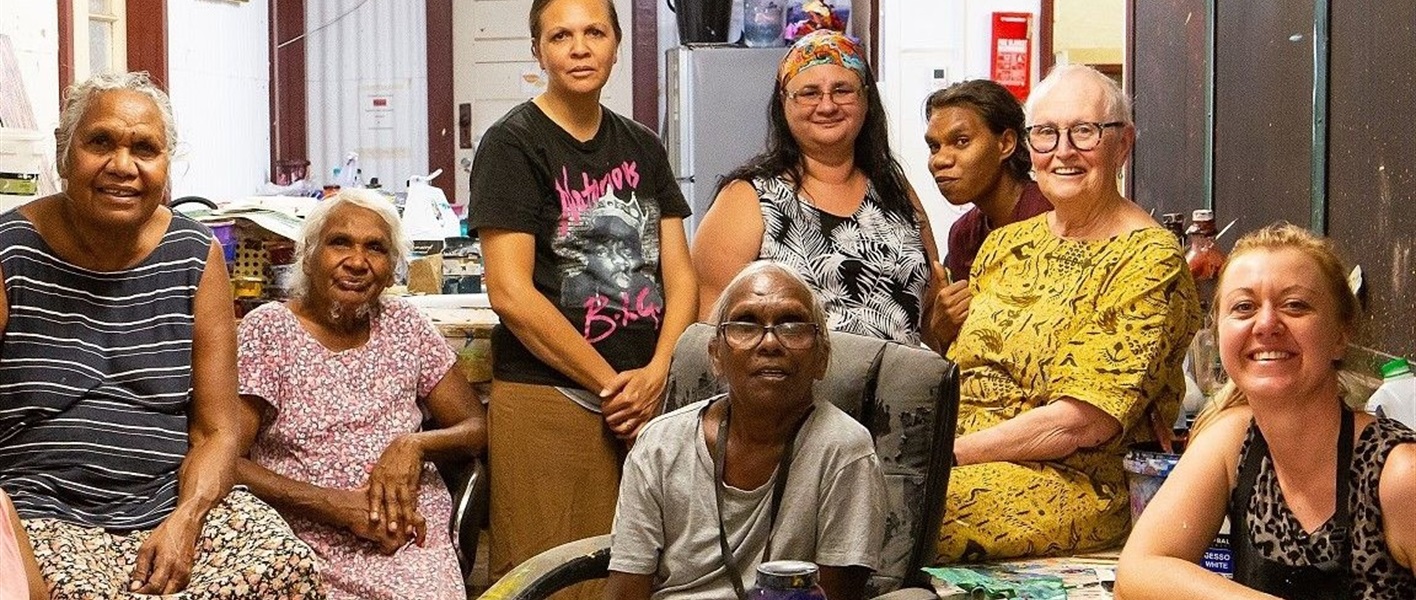 An exhibition of stunning new Indigenous art supported by Woodside was opened in Q3 by Executive Vice President Operations Fiona Hick.
FORM'S Ngardamarri (which means side by side in Yindjibarndi language) was a celebration of artmaking by senior and emerging artists in the Pilbara town of Roebourne.
Ngardamarri's 45 works were created by 16 Roebourne artists.
FORM is a Perth-based not-for-profit organisation which develops and advocates for creativity in Western Australia.
"This year the Woodside-operated Pluto LNG Project partnered with FORM to support the delivery of a program of arts practice and professional skills workshops across Roebourne and to work towards the exhibition we see here tonight," Fiona said.
"Ngardamarri is a celebration of the stunning artwork being created in Roebourne, and it is a testament to the vibrancy of this artistic community."
One of the creative project spaces FORM manages is The Goods Shed in Claremont, Perth, where Ngardamarri was held.
The workshops leading to this exhibition contributed to professional development and supporting a sustainable, long-term future for Roebourne artists.
"Pluto LNG is proud to support the artistic and professional growth of these art groups and I am delighted by what surrounds us tonight," said Fiona.
In addition to supporting the workshops with FORM, Woodside is working with the art groups to develop a new celebration of art and culture to be held on Country, in Roebourne, later this year.
These initiatives represent a new era in Woodside's 13-year old partnership with the Roebourne art groups and are an important part of our Reconciliation Action Plan (RAP) journey.
Through our partnership with FORM and work with Roebourne artists for an on- Country event, we are proud to support programs which have a social and community outcomes whilst fulfilling a commitment under our land access agreement.
Ngardamarri ran from the end of July to the end of September.
Read the Q3 2021 edition of Trunkline here.