Woodside Award Winners
Congratulations to the Woodside Award Winners for 2019.
The annual Woodside Awards recognises and rewards outstanding achievement across the business. The winners and finalists displayed dedication, hard work and commitment to our Woodside values. This year we received about 100 entries across the five award categories - innovation, sustainable outcomes, value, business excellence, and culture and inclusion. The finalists were judged on multi-discipline cooperation, a willingness to challenge assumptions and innovative use of technology.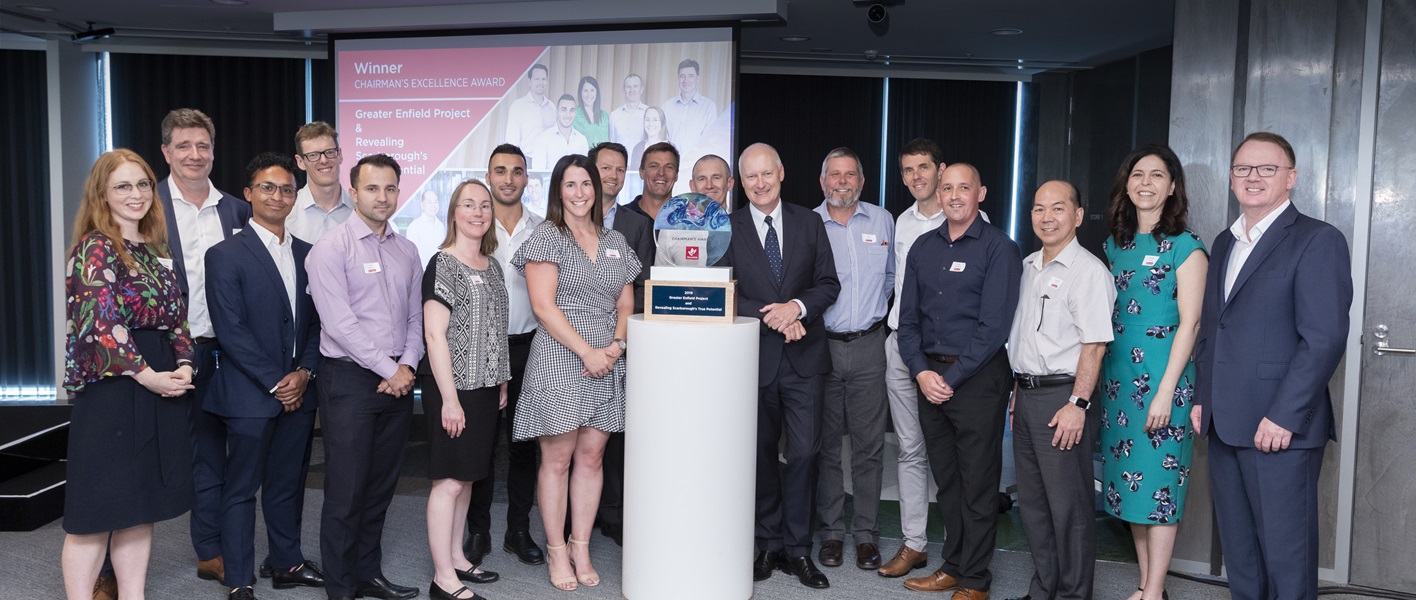 The Woodside Chairman's excellence Award this year was shared between the Scarborough team and the Greater Enfield Project.
The Scarborough team unlocked a significant increase in the estimated resource value. Through integrated subsurface studies, Woodside revealed a 52% increase in the estimated resource volume of the Scarborough field, from 7.3 Tcf to 11.1 Tcf. This incredible outcome was the result of astute technical work, incorporating full waveform inversion 3D seismic reprocessing and updated petrophysical interpretation. Our early identification of and investment in emerging technologies, combined with geoscience expertise, was key to unlocking this potential. Watch this short video to understand more:
The Greater Enfield Project achieved first oil in August 2019 and came in on schedule and under budget, with production greater than anticipated. This ambitious project involved a significant shipyard campaign to refurbish the Ngujima-Yin FPSO, involving five million work hours without a recordable safety incident. The project set several new benchmarks, including the longest horizontal subsea water injection well in the world and the world's first buoyant pipeline crossing of a subsea canyon.
Winners and finalists received prize money to donate to charities within Woodside's Workplace Giving Program.
Woodside is proud of the success of the awarded teams. Congratulations to all.