Energising WA
19 Mar 2019
Woodside and North West Alliance
Working together to create opportunities for local Indigenous business.
Since 2013, Woodside has engaged Veolia to provide waste management services to Woodside's Karratha onshore and offshore operations. Operations under the contract are provided through its 50% Indigenous owned Pilbara based Joint Venture, North West Alliance (NWA).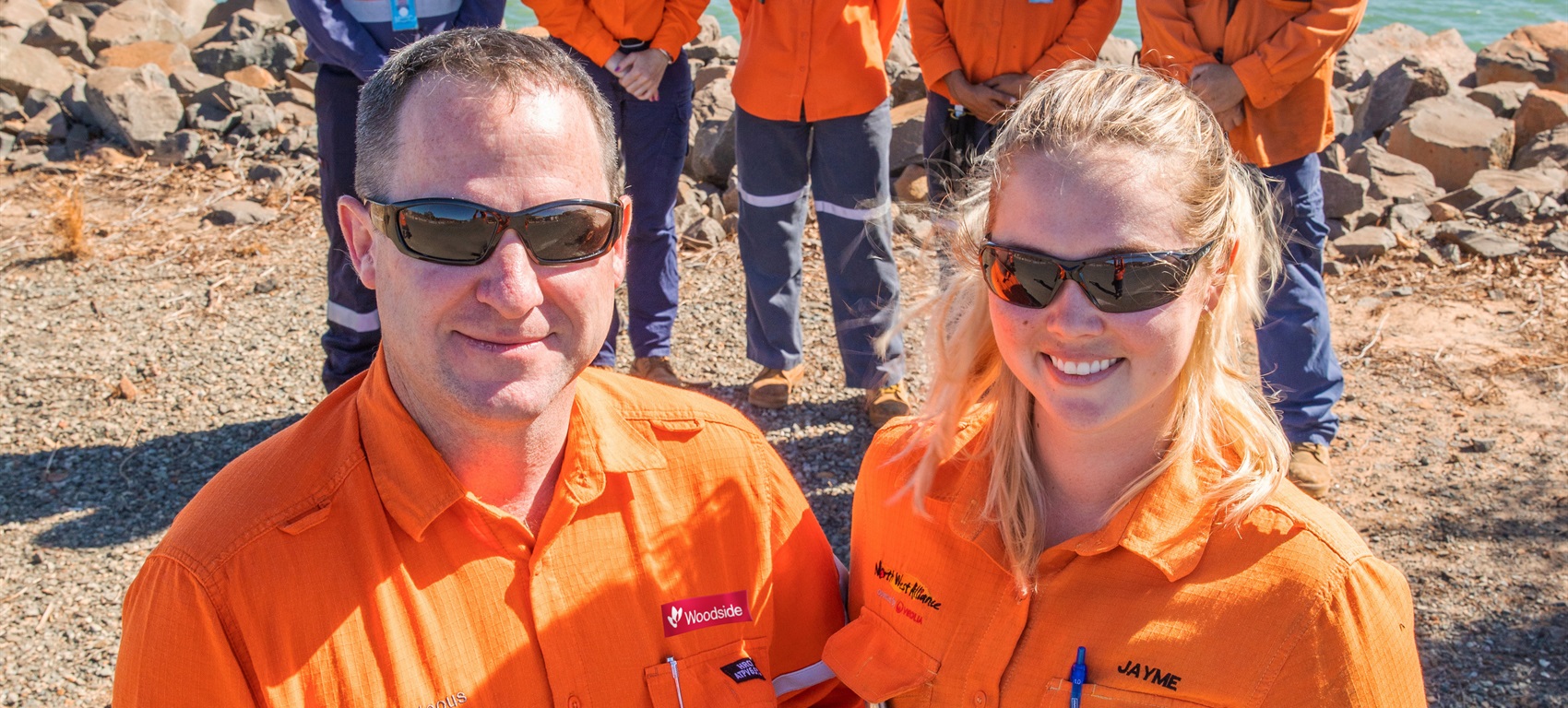 The multi-year contract is one of the most significant contracts serviced by an Indigenous organisation in Woodside's history.

The North West Alliance is a fully incorporated, 50/50 joint venture between two corporations: Our Country and Veolia. Our Country is a Pilbara Indigenous business founded by Dr Blaze Kwaymullina, a Palyku Traditional Owner. Our Country supports the sustainable development of local and regional communities through facilitation, collaboration and delivery of mutually beneficial local business and employment opportunities.
Veolia is a global environmental solutions company, specialising in waste, water and energy. At the core of Veolia's business is providing sustainable solutions via continuous improvement through technical innovation. Veolia has a strong national commitment to working with regional communities and creating a positive social impact within its operational footprint.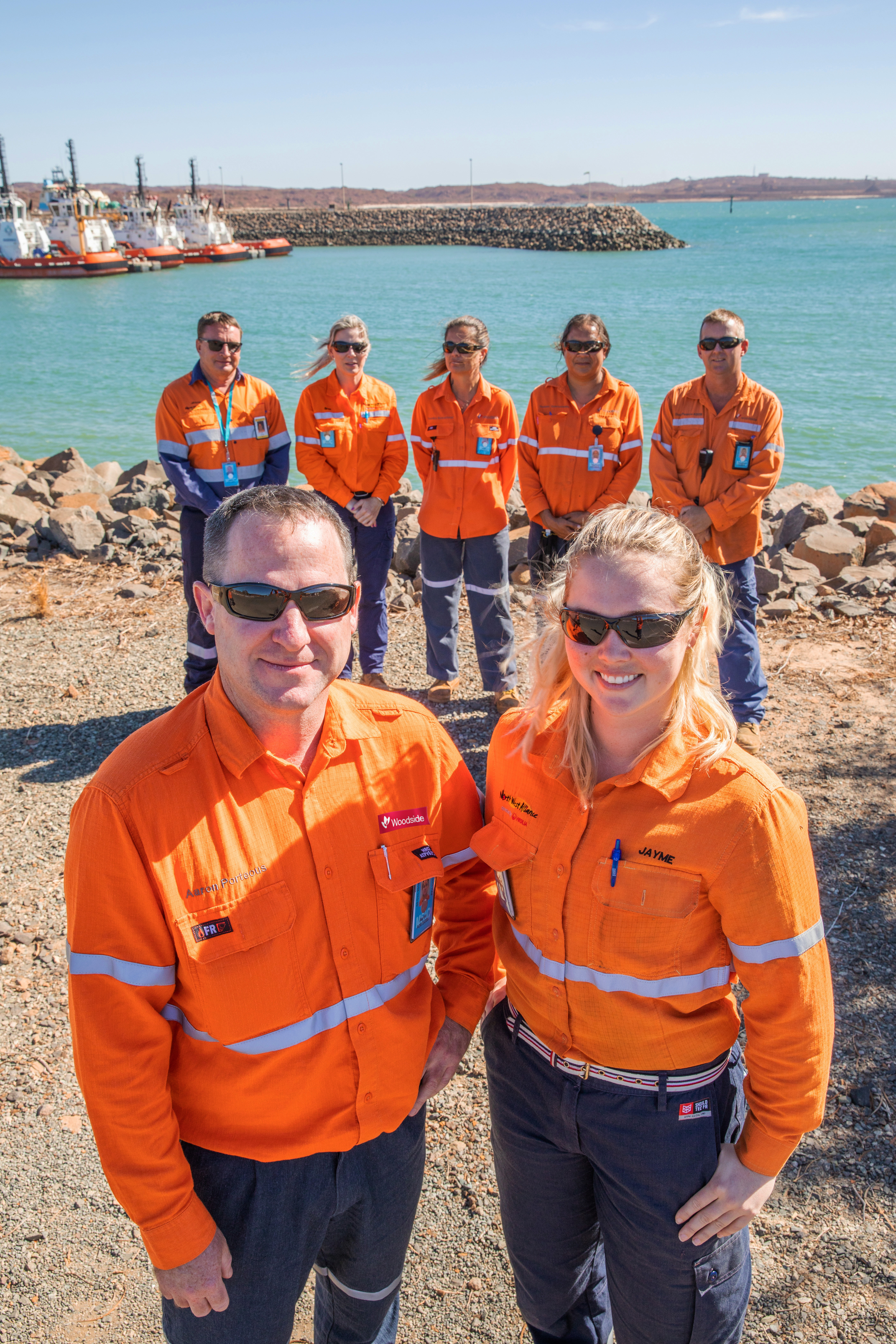 Since it was formed in 2013, the NWA has become one of the largest Indigenous waste management companies in Australia, with an annual turnover of more than $25 million per annum. The success of NWA has been supported through the commercial opportunities provided to the joint venture by Woodside, which has allowed the business to build capability and be competitive in the local market.

One of the key contracts that supported NWA's early development was the contract to provide waste management services to Woodside in the Pilbara region. Woodside's support has enabled the NWA to demonstrate its capabilities to other companies and grow its Karratha operations, securing other oil and gas contracts in the area.
"NWA provides a world-class service, which is critical to the ongoing operations of their facilities," added Aaron Porteous, Woodside regional logistics manager.
"The NWA is delivering great local outcomes by providing contracting, training and employment opportunities, as well as education programs."
The joint venture is managed in accordance with the ethos of Kujungka la palyamarnku 'Work together to make it better'.
This vision is also backed by a significant commitment from Veolia to assist with the transfer of skills, knowledge and capability from the Veolia global group to local Indigenous businesses and communities. In this way, the NWA not only functions as an operating company, but has also become a positive agent for change in the region.
The North West Alliance operates with 47% Indigenous employees and subcontracts work to other Indigenous businesses. Services provided by other Indigenous businesses include:
Waste services
Graphic and web design
Truck washing
Labour hire and recruitment
Cleaning
Cultural awareness training
Supply of workwear and personal protective equipment.
The North West Alliance also has an Indigenous trainee at every depot and Indigenous people in leadership positions within the business.
More broadly, through the support of the Woodside contract, the NWA has been able to launch two community programs. The first is a Waste Education Program for local schools and remote communities in the Pilbara. The second is working with local communities and ranger programs to run annual 'community clean up' programs in the Pilbara.