People and community
13 Jul 2023
The Guru of process engineering and process control at Woodside
Derek Hodges. He's known as the "Guru" of process engineering and process control at Woodside.
From our top leaders, through to our operations teams in the Pilbara and in Perth, Derek has been at the forefront of critical process resolutions and extraordinary innovative systems, for the past 26 years.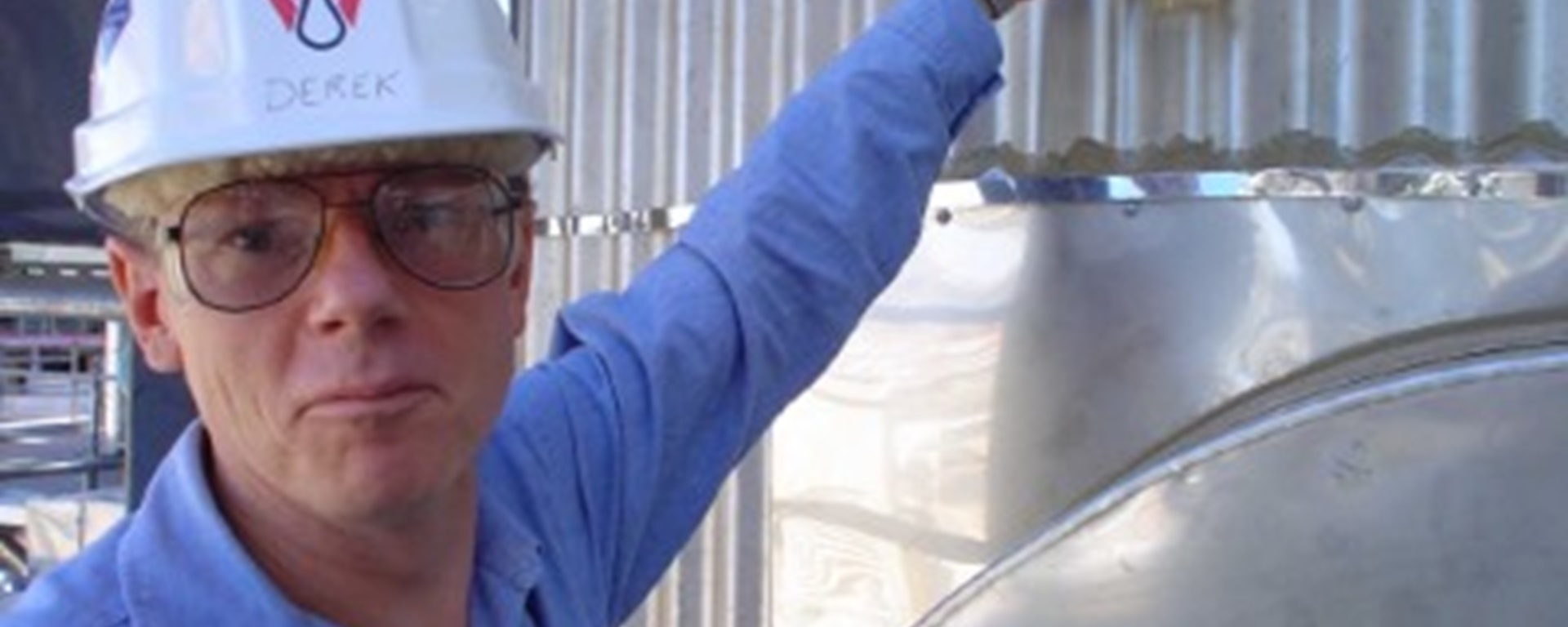 A chemical engineer by trade, Derek had been working in oil refineries for 15 years, when he began his Woodside journey. He spent his first 11 years up in Karratha, where he developed his understanding of the LNG process, the equipment and capabilities of the Karratha Gas Plant and built trust with its process technicians.

Incredibly, Derek has received seven Woodside Awards and several design patents.

His fascination and determination to improve operations process control has significantly improved the safety of our people and process efficiency at KGP and Pluto.

In 1998, just one year after he started at Woodside, Derek spearheaded a design for the world's first Advanced Process Control (APC) on an LNG train. Before the APC was created, process technicians would manually adjust the actions of a train, physically capable of making only one or two changes to one train, at a time. The APC can make dozens of changes every minute to ensure the LNG trains run at optimal levels and maintain maximum productivity.

The APC control assesses environmental conditions such as wind, rain and ambient temperature. If it gets cold, it can run the train harder and on a hot day, it will back off to stay inside the allowable limits. It adjusts to changing feed conditions (the quality of the gas coming in) and makes the necessary adjustments to stay at the required operating point. And it does this every 10 to 15 seconds, all day and night.
"APC is like the cruise control on your car but like Tesla found, you definitely still need the driver – the panel operator," said Derek.

Derek also led the design of the LNG4 Operator Training Simulator in 2002 - a complex piece of software and hardware that simulates a real LNG train. This included a replica of the (still being built) LNG4 control panel, complete with the planned control systems, operating graphics, alarms and shutdown systems, to make it as realistic as possible.

"So, when a Process Technician sits in front of it, it's like they're starting up a real LNG train. If they get something wrong, it trips the train, just like in real life."

The OTS identified a few issues with LNG4's initial design that would have delayed its start up. But thanks to the OTS, they were resolved ahead of time. That was an expected benefit and part of the reason for building it, but little did Derek know, other than continuing to train our process technicians, the OTS would play a crucial role several more times in Woodside's future.

When LNG4 had issues with a major compressor, the OTS was able to demonstrate that the proposed solution – a major modification to the compressor – was feasible. Derek took his Train 4 OTS, modified it from a 15-stage compressor into a 14-stage compressor and demonstrated that it would still be possible to start up the train.

"That was the first major additional benefit of the OTS. We based a serious plant modification on it, where you go into a shutdown to do major surgery on a compressor, confident that when you put it all back together again, you will still be able to start up the train."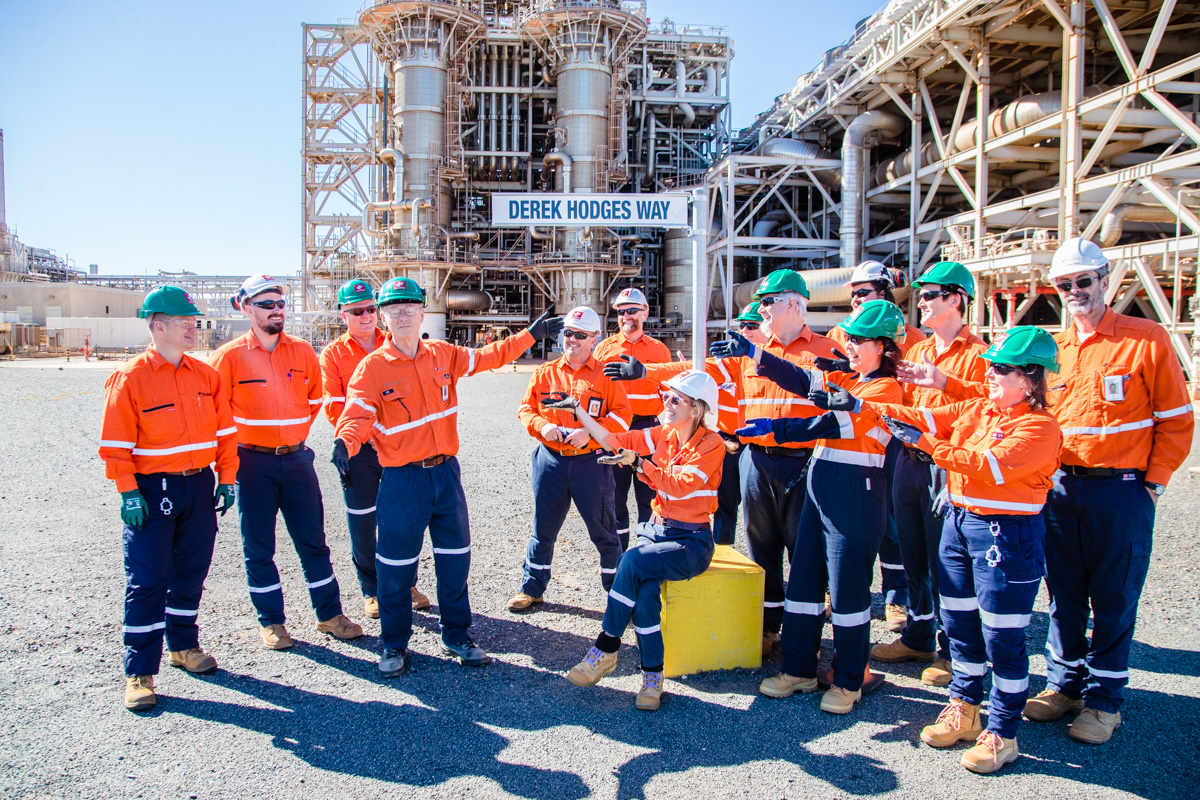 Another invaluable contribution Derek made to Woodside and to the LNG industry, (also using an OTS) was his solution to the complex issue of producing Pluto's Train 1 ethane refrigerant, to ensure the train started up and on time. When the original procedure was struggling, the start-up manager Niall Myles approached Derek.

"Niall came to me and said, 'Derek, you know, this idea of yours you've developed to make ethane, do you really think it'll work?' And I went, 'Yep'. He said 'Okay, go and give it a go'. And we did and it worked."

Derek received yet another Woodside Award and a patent for his design.

But now, after nearly three decades of wrangling data science and invaluable contributions to improve the future of our operations, Derek is handing over the process control reins to the next generation of engineers.

"It's time. I've got a nice greenhouse, (I might have more electronics than orchids) and I'm ready to go bushwalking, prospecting for gems and fishing with my son."

He says he'll miss colleagues who've become close friends, learning, problem solving, imparting knowledge and being given the green light to,

"….run weird tests to explore with panel operators who trusted me, when we're going to push into places where it's never been before."

And Derek's best advice for process and process control engineers,

"Everyone you meet has a wealth of knowledge and something they can offer you. It's about having the respect and understanding to realise that it doesn't matter where they are in the organisation, there's always something more you can learn. And never be afraid to say I don't know. That's ok."

Our CEO Meg O'Neill passes on her best wishes to Derek. 

"I've enjoyed our chats over the years – and your strong encouragement, pushing us to be better and achieve better outcomes. You've also made a significant contribution to our organisation over this time, helping to shape and reinforce Woodside's expertise and strong reputation as an LNG operator. It is hard to imagine KGP without you!" said Meg O'Neill.

Derek's final day at Woodside is 21 July.