Stepping out with Pride
Spectrum, Woodside's group for LGBTI+ colleagues and allies, took to the streets with a 60-strong troupe dancing under the company's banner in Perth's largest ever Pride Parade.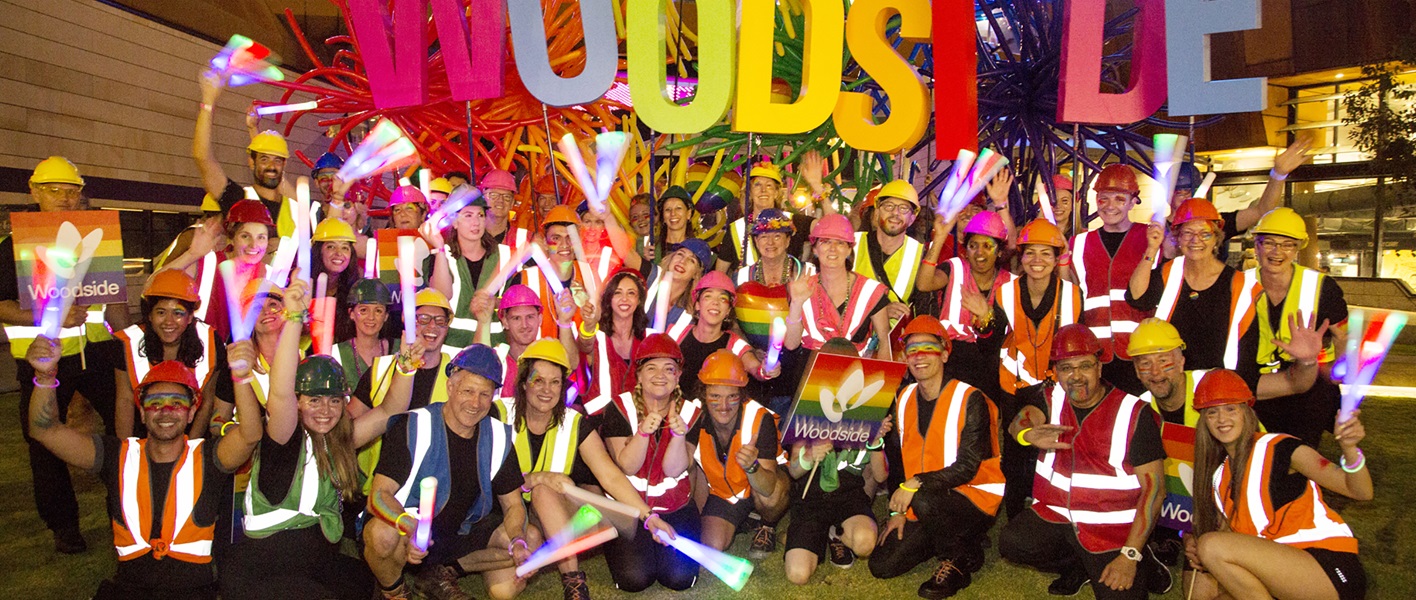 Members and supporters of Spectrum proudly marched and danced under the Woodside banner in November as the community joined more than 100 organisations in celebrating PrideFest.
A 60-strong dance troupe dressed in hi-vis clothing, wearing rainbow makeup and glitter-decorated helmets and sporting balloons, danced their way through the Perth entertainment district of Northbridge before thousands of spectators.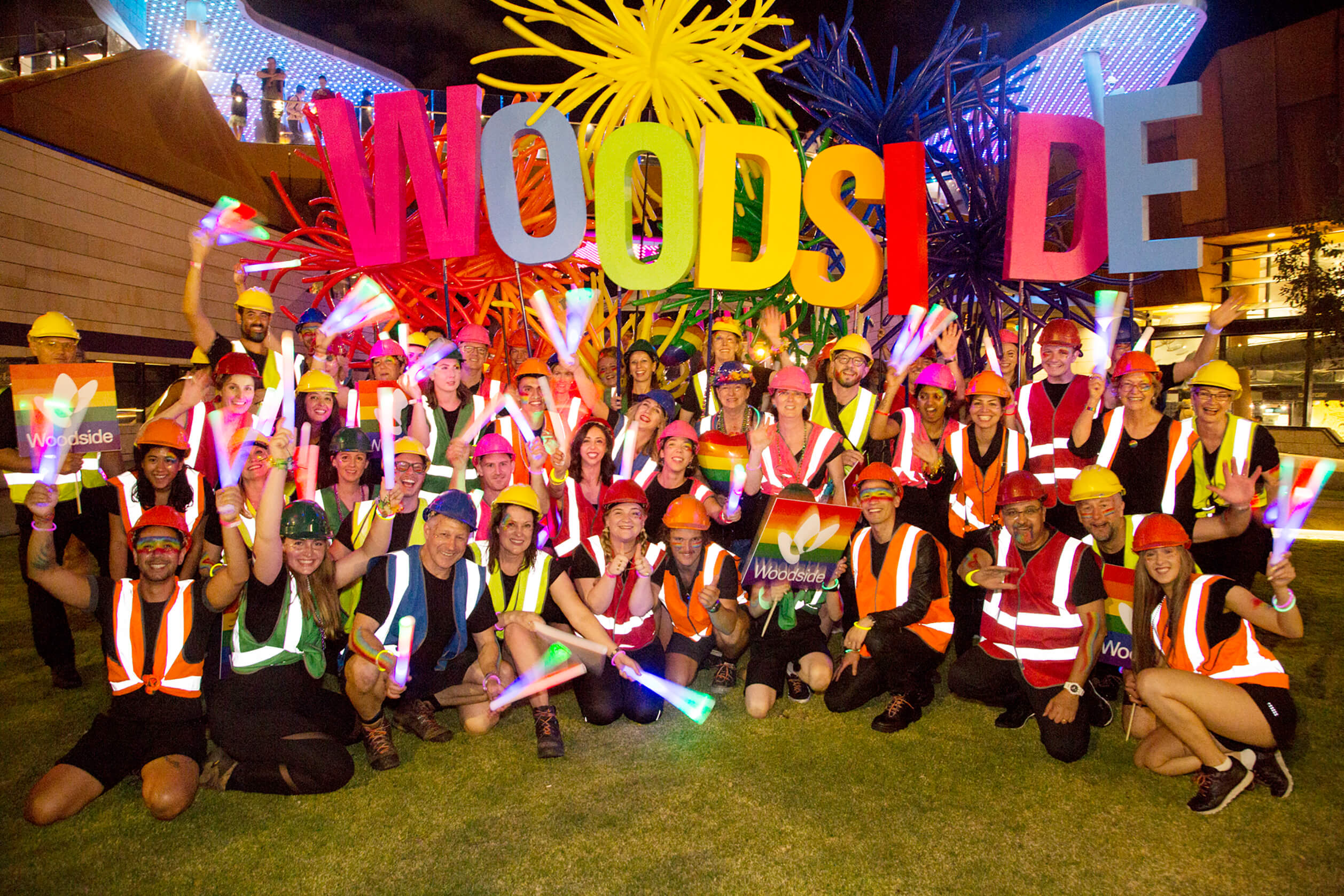 PrideFest is the successor to Pride Parade, born in 1989 to protest the criminalisation of homosexuality in Western Australia.
It has since grown into a colourful, annual extravaganza, showcasing LGBTI lives, culture, community and creativity through choreography, costume and floats.
2018 was the largest Pride Parade to date, with entries from across the with pride State's sporting and community groups, political parties, support organisations and businesses.
It was also Woodside's first entry and chief executive officer Peter Coleman, chief operations officer Meg O'Neill, chief financial officer Sherry Duhe and Spectrum's executive sponsor Jacky Connolly were among the participants.
The crown atop Mia Yellagonga, Woodside's headquarters, was lit up in dancing rainbow lights during the parade.
Jacky, vice president People and Global Capability, says: "It was a real honour to be part of our awesome group to fly the flag for inclusion at Woodside. "I honestly have not felt that proud of any company I've been employed by."
Lead organiser Caitriona Puren notes: "This took an enormous effort by Corporate Affairs, Security and Emergency Management and friends and family of Woodsiders to help out with the choreography, music, painting and design."
And Spectrum co-chair Georgia McClanachan adds: "There was an unmatched feeling of pride being able to march under the Woodside banner – an identity that has expanded to include such phenomenal diversity."
The parade came hard on the heels of another big night for Spectrum; only a couple of weeks earlier, the community had celebrated its second birthday at Connections night club.
More than 120 people from Woodside and network leads from other organisations, including Chevron and PwC, attended the celebration which included a powerful speech by chief operations officer Meg O'Neill and culminated in a drag performance.
Georgia says Spectrum's coming out to be visible in the community is a key milestone in its five-year roadmap from awareness to advocacy to eventual cultural change.
"We've worked hard over the past two years internally to ensure we're fostering the right environment for our staff," she explains.
"Now, we're looking to advertise that culture and help other companies on their journey."
Demonstrating Spectrum's leadership in this space, Georgie and Spectrum Committee member Paul Henderson were invited to speak in September at the Australian Ally Conference at Curtin University, when they presented on the challenges of being authentic in the workplace after leaving university.
Jacky notes: "We don't discriminate when it comes to talent. "If there's talent that we're missing out on because certain people don't feel comfortable here, then we need to address that."
Spectrum was launched in 2016 to support an inclusive environment for LGBTI+ staff and allies, and now has more than 500 members.
Caitriona says Spectrum hopes to have an even better float for next year's PrideFest. "Synergy won best float this year, but I think we can top it," she predicts.
"The brainstorming has already begun."
Read the full Q4 2018 issue of Trunkline here.