Health, safety, environment
01 May 2020
Staying safe
COVID-19 has created unprecedented challenges for Woodside - challenges Woodside has risen to, in a response effort like none other.
During this time our workforce has shown what true resilience and teamwork is, says remote operations manager Jamie Huthwaite, who has been at the forefront of crisis incident coordination for Woodside's COVID-19 response.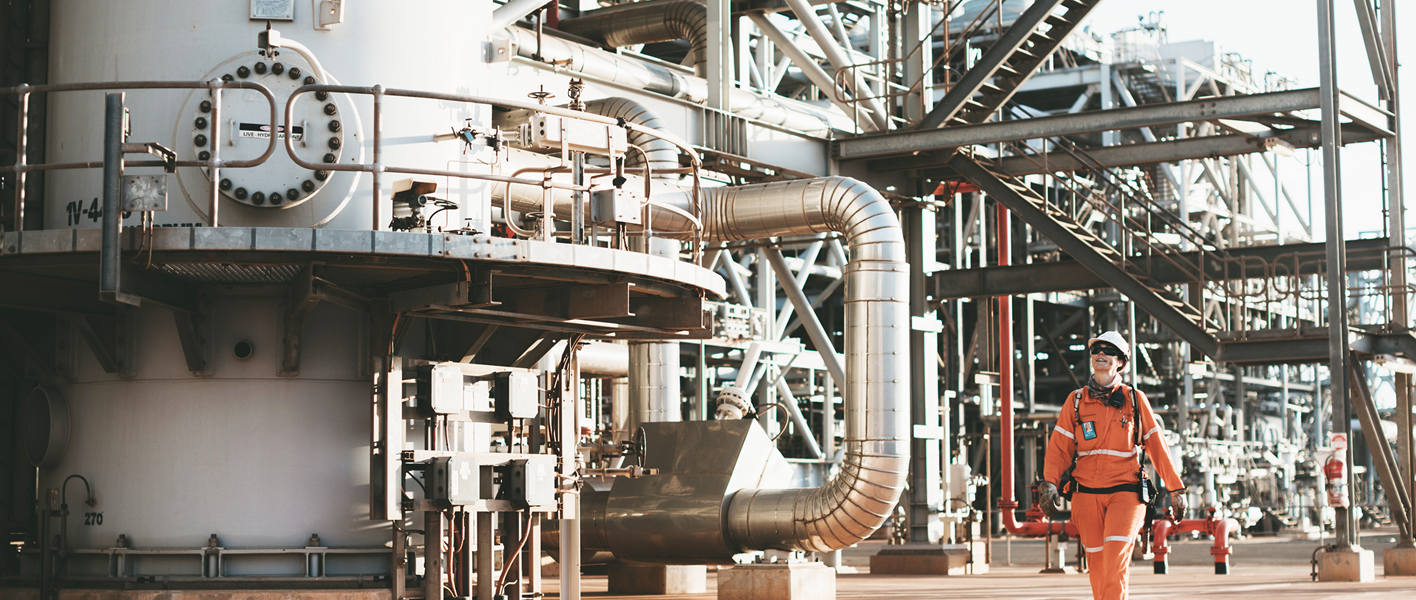 "Our response effort has involved many people from different parts of the business, all working together and dedicating countless hours to ensure we protect our workforce and the communities in which we operate, while continuing the critical supply of gas to Western Australia," Jamie says.
Deb Morrow agrees.
"It's been a whole-of-Woodside approach," remarks Deb, vice president Health, Safety, Environment and Quality.
"I'm so proud of the rapid and respectful way teams have ensured we keep people at the heart of our response, while addressing government and public health requirements and maintaining critical business as usual activities."
Woodside's robust crisis management process meant the business could get on the front foot in terms of setting up our prevention, preparedness and response approach for our people located in Perth, on the Burrup Peninsula, offshore and overseas.
Despite the challenges, Woodside's workforce has reacted positively to the changes made necessary by the coronavirus.
Our new way of working includes flexible working from home (WFH) arrangements, which Digital has played an important role in supporting.
Chief digital officer Shelley Kalms says Digital's previous work to transition Woodside to the cloud and roll out of various remote working technologies has ensured productivity and delivery can be continued from any location.
"The backdrop has been the technology," Shelley says.
"Some out-of-the-box thinking has helped ensure Woodsiders can continue to work and access support similar to if they were on site.
"For example, a virtual TechZone has been created to replace the walk-up desk and this has allowed Woodsiders continued access to technical support."
Woodside has also been working closely with its supplier and contractors on measures to mitigate impacts on their businesses and their employees.
"We acknowledge the broader social and economic impacts from the current COVID-19 situation," says Jamie.
"We strongly value the relationships we have with our suppliers as they play a critical role in supporting our operations."
The company also has taken a number of steps to support the wider community, including the establishment of a $10 million COVID-19 Community Fund.
"The situation continues to evolve we will remain committed to getting through COVID-19 together with our people, suppliers and community," says Jamie.
Read the full Q1 2020 issue of Trunkline here.