Sharing services delivers
Woodside has signed an innovative agreement with other resources companies to share helicopter services in Western Australia, delivering significant benefits.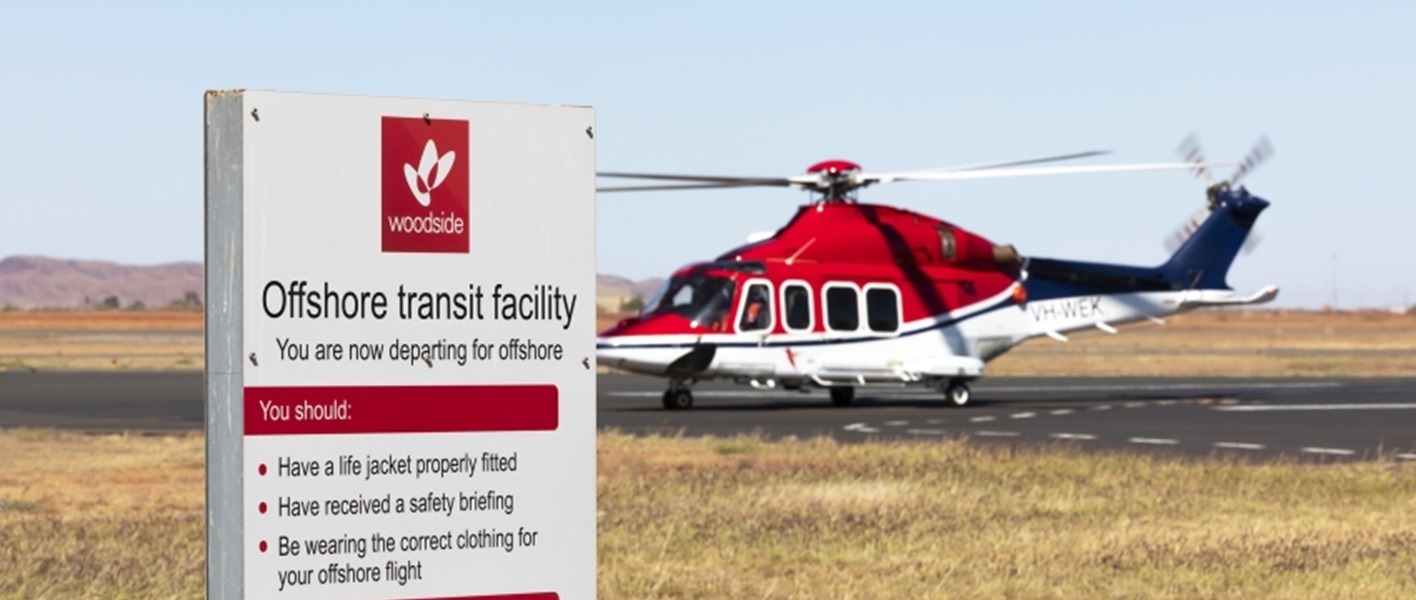 Sharing services delivers dividends
Woodside and three oil and gas companies have devised an innovative agreement to share helicopter services in Western Australia's North West.
The five-year agreement with CHC Helicopters covers passenger traffic, medical evacuation (Medevac) and search and rescue services for Woodside, BHP, Jadestone Energy and Vermilion Oil & Gas.
It took two years and the collaboration of more than 70 internal and external stakeholders to complete the agreement, which came into effect on 1 May.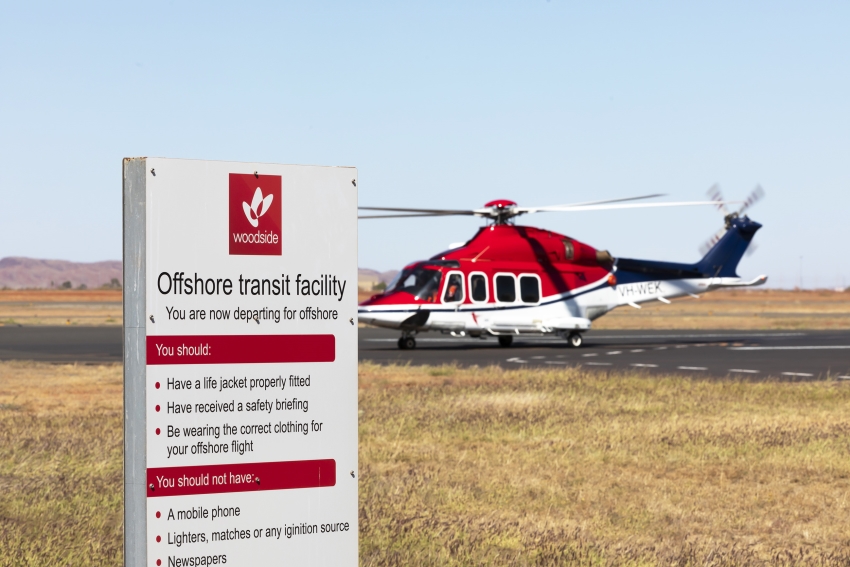 More than 40,000 passengers a year are expected to be transported between the Karratha Heliport and facilities on the North West Shelf and North West Cape.
Woodside is expected to utilise a majority of the flight capacity, from the core fleet of four aircraft. A fifth aircraft will be available during cyclone season and other times of increased activity.
"For Woodside, the business objective was to develop safe and reliable helicopter services by optimising efficiency, managing and mitigating risks, leveraging new technology solutions, and sharing and exploiting market opportunities in line with our overall aviation strategy," aviation and travel manager Stefan Mischke points
"The helicopter sharing agreement delivered just that."
Delivering the project required a dedicated contracting and procurement (C&P) specialist from each company and senior C&P adviser Mirjana Niketic represented Woodside.
"Collaboration was needed not only within each of the companies involved but broader collaboration between all four participants," Mirjana notes.
Working groups based on such skill sets as health and safety, legal, security and technical comprised more than 20 people.
"Participants were able to develop an unprecedented tender which would become fundamental to supporting our offshore activities in the North West of WA," adds Mirjana.
"This project brought together the highest standards and best practices from each of the four participants, including aircraft standards, tender processes and operational excellence."
Aviation operations supervisor Karen Anstey agrees.
"The participants worked together to align their requirements to achieve the best outcome for all," Karen points out.
"The highest company requirement became the norm."
Mirjana says the HSA has resulted in an increase in aircraft utilisation, realised cost savings, improved services and returns for all participants compared to previous agreements.
Since the contract came into force, Mirjana says its benefits have included:
A 40% reduction in aircraft numbers, resulting in a reduced carbon footprint of around 350 tonnes of CO2 plus significant cost savings;
Increased employment and training of local workers and apprentices, including Indigenous Australians; and
Improved search and rescue and Medevac coverage for the five participants through standardisation of equipment and processes.
CHC's regional director APAC Vince D'Rozario says: "Operating offshore from Karratha, Exmouth and Port Hedland for over eight years, we have built a great relationship with each of our customers, and passengers.
"The HSA provided an opportunity for us to demonstrate our long-term commitment to these relationships through a value-for-money solution that not only supports the industry in this challenging economic climate, but also allowed CHC to maintain our strategic presence in the North West Shelf."
Read the full Q3 2019 issue of Trunkline here.