Producing the limit
Our operations target is clear: 100 MMboe (million barrels of oil equivalent) in 2020.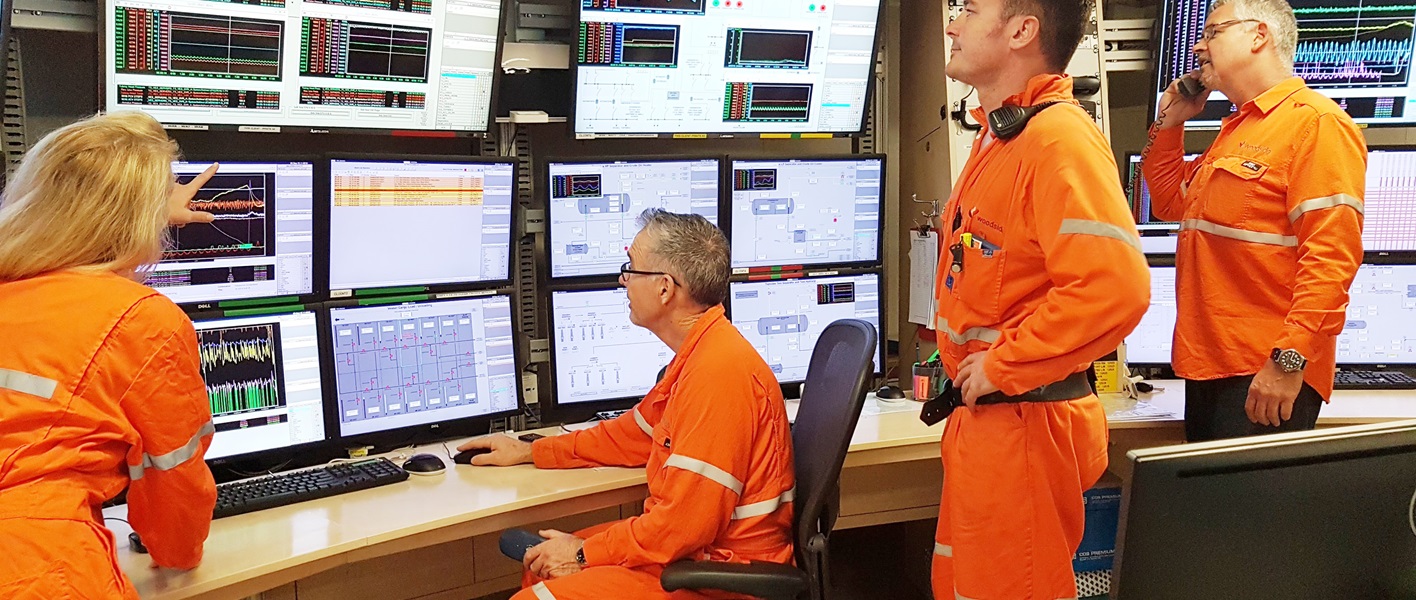 Our operations target is clear: 100 MMboe (million barrels of oil equivalent) in 2020.
It's the commitment we made to our shareholders in May 2018, and teams across the company are working hard and innovatively to deliver it. "Reaching our 100 MMboe production target in 2020 is not only about bringing new projects on-stream," says Meg O'Neill, executive vice president and chief operations officer. "It requires a sharp focus on ensuring all our assets are optimised, which we call 'Producing the Limit'. This is required to generate the cashflow needed to fund our growth projects."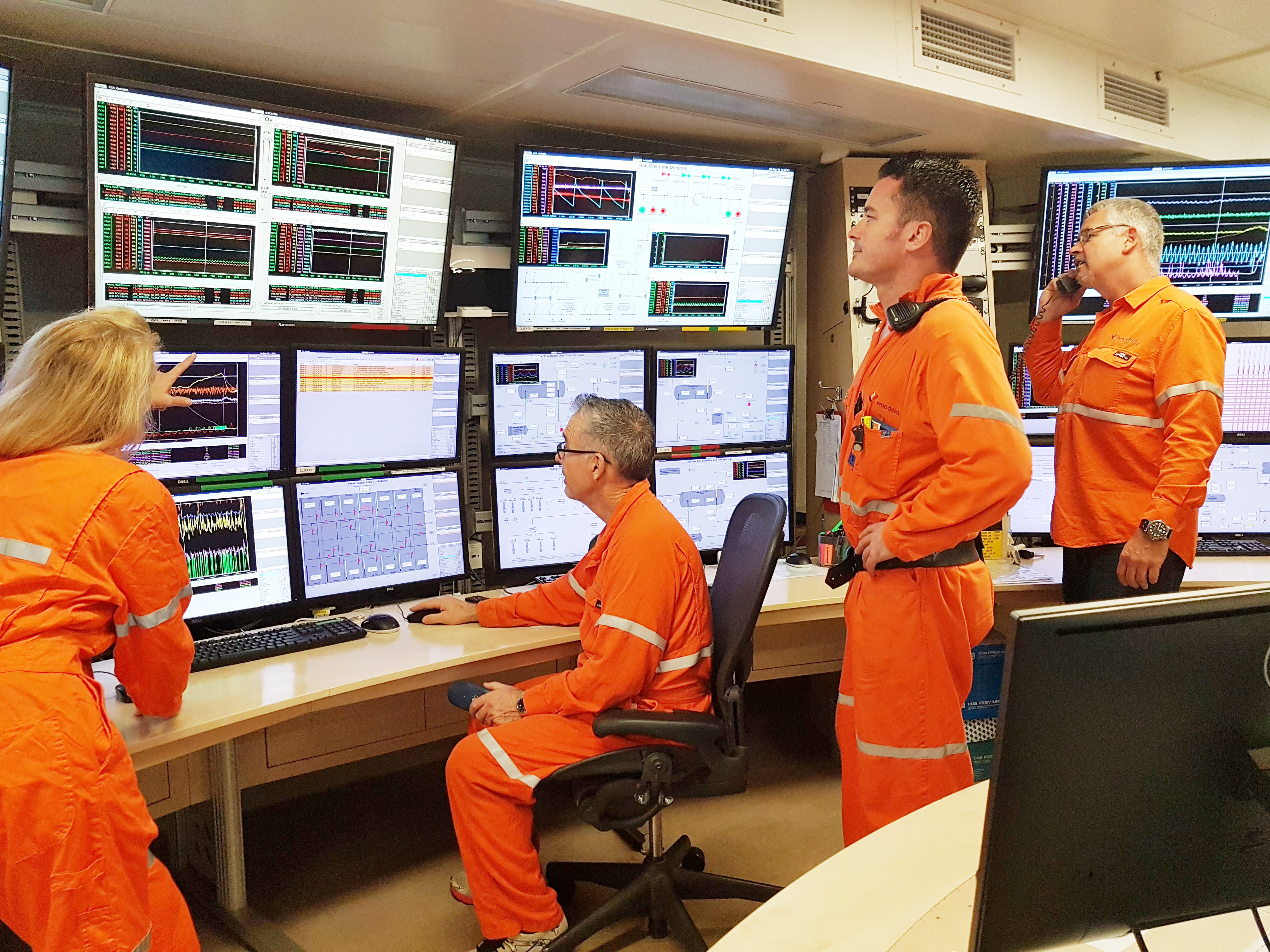 "Producing the limit every single day starts with our reservoirs and ends in our facilities and plants downstream," explains Ian Sylvester, vice president Reservoir Management. "Through collaboration and continuous learning, we optimise our natural resource to ensure we can keep our production systems at maximum capacity." It begins with Reservoir Management teams adjusting a multitude of variables to understand then improve the short and long-term performance of our wells and reservoirs.
"It can be a delicate balance," says Omer Albarzanji, operations reservoir engineer.
"To achieve maximum hydrocarbon production on any given day and preserve future productivity, we need to balance production factors. These factors include the right mix of hydrocarbons from different wells and the right production rates.
"We also need to balance things like power usage and water production, and account for availability and maintenance works."
This balancing act is managed daily across all production wells in what is called an integrated network. In the North West Shelf (NWS) alone, more than 50 wells are routinely managed to find the optimum balance for maximum production. Producing hydrocarbons from wells at 100% capacity all the time is not practical because it could reduce the overall performance of a well and reservoir.
To help explain how an integrated network is optimised by adjusting factors, Reservoir Management devised a computer game, "Oil the Way to Awesome". Launched at Woodside Week in December 2017, the game challenges participants to optimise production by changing variables in a computer simulation, and has received very positive feedback from Woodsiders. "We've also taken it to students at the UWA Aspire Program," says Maria Casadiego-Gonzalez, graduate petroleum engineer. "It gives an insight into getting oil out of the ground and optimising production. "Again, the response was very favourable."
Games aside, the task of Producing the Limit involves more than balancing a few variables. Before we balance production factors, we need to predict how the resource will respond.
"Hydrocarbon reservoirs are natural resources, and nature is inherently unpredictable," explains Andrew Glucina, oil and Wheatstone subsurface manager.
"Before we make significant changes to how we operate the wells and reservoir, we like to be able to predict how the change will impact the desired outcome."
Unfortunately, predicting the response of a well or reservoir to any change in production factors is not an exact science. "We have models to predict their response based on physical concepts," Andrew notes. "But those responses can change over time, especially as we deplete the resource. That's why we need to routinely test those models to ensure they still reflect reality."
And the best place to test is in the field, where production facility teams play a key role. For example, in January 2018, the Ngujima-Yin floating production storage and offloading (FPSO) facility worked with reservoir operations to test a number of factors which resulted in identifying a new way to optimise production. FPSO asset manager Gerard Ransom and the FPSO leadership team balanced the risk of lower short-term production rates with the opportunity to improve rates and production performance in the longer term.
"The Operations teams worked together, across functions, to complete a series of trials to better understand the long-term performance of the reservoir," Andrew recalls. "We were supported from the asset manager through to the Operations superintendent, the offshore installation manager and the operators on board the facility to undertake the trials."
The trial involved modifying actual production conditions and collecting real-time data on how the well or reservoir was responding. With each new insight, the data was fed into the models to inform the next change. The results demonstrated that more was possible from the resource. Within only two weeks, the teams discovered a new way of operating the wells and reservoir that not only increased production but also mitigated fuel gas deficiency – a fantastic outcome.
"This was really a barrel-chasing attitude," notes Andrew. "It took willingness, science, clear instruction, planning and strong collaboration with the offshore team to safely make the idea a reality in a short period of time."
There are other great examples of Producing the Limit success. On NWS gas assets Angel, North Rankin and Goodwyn A, the reservoir operations team work collaboratively with the Optimisation and Production teams to maximise production potential and ensure maximum LNG production.
"On the NWS, small changes to our production conditions can have large impacts on our overall LNG production, particularly as our reservoirs drop off in potential," explains Omer.
"In May, when a planned facility outage significantly reduced the flow of hydrocarbons, the asset and optimisation teams were able to identify and execute production adjustments that avoided deferral of an LNG cargo." With the NWS gas reservoirs predicted to start declining below the maximum production capacity of the Karratha Gas Plant from the early 2020s (called "off plateau"), this type of Producing the Limit action will become increasingly critical to achieve our 100 MMboe target by 2020. But the will is there and gaining momentum.
Strong collaboration across the business has delivered more than 100 optimisation initiatives on NWS this year alone. They've ranged from adding productivity to maturing wells to minimising LNG deferment by strategically reducing planned well downtime. Together with safe, reliable, efficient operations, and our growth projects, Producing the Limit is key to delivering more than 100 MMboe by 2020.
"As we come off plateau in the North West Shelf and become offshore constrained, we have an increasing need to anticipate scenarios where we will not be producing to the limit," explains Reece Tonkin, production planning and market liaison manager. "We will need to take action collaboratively across the business to maximise production performance."
"Ultimately," concludes Gerard, "it's about people taking action and being given the space and freedom to deliver."