Pluto's Remote Operations Centre - a world first
At Woodside, we are proving what is possible in the future of innovation.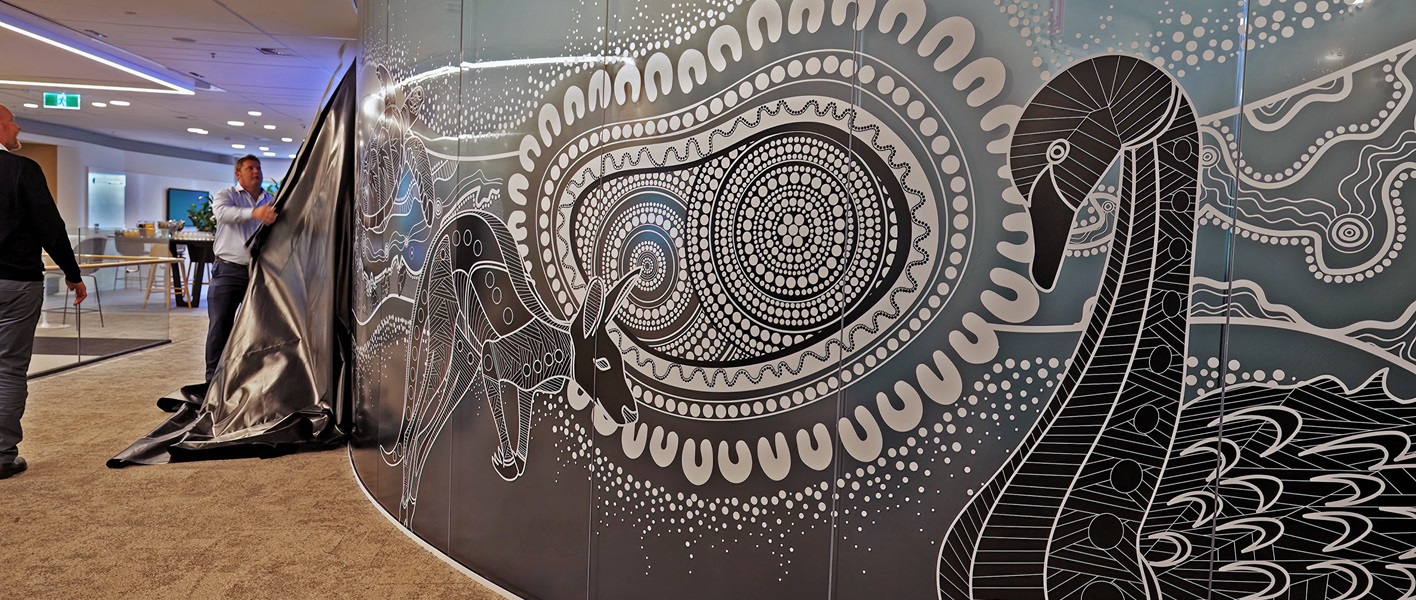 The Pluto LNG Plant in Western Australia's north west is now entirely operated from Perth.
You'll find Pluto's Remote Operations Centre (PROC), also known as Moorditj Danjoo (MD), inside Woodside's headquarters at Mia Yellagonga. From inside the state-of-the-art central control room, our Perth process technicians remotely operate the Pluto LNG facility in Karratha – more than 1,500 kilometres away.
Incredibly, MD is the first 100 per cent remotely operated LNG plant in the world. It's an exceptional representation of how we engage the innovative minds of Woodsiders and subject matter experts to safely and efficiently improve our operations, by applying revolutionary technology at the cutting edge of our industry worldwide. A paper on this achievement has been published in the APPEA 2023 Journal.
In line with our commitment to diversity, a valued team of 22 Woodside operators from culturally diverse backgrounds, will operate the Pluto plant from MD.

"The significance to Woodside is that this is a step towards integrated operations. There are no central control room operators remaining on site. Process safety risks are mitigated through new and improved procedures, situational awareness tools and increased competency within the Incident Management Team on site," said Shawn Fernando, Pluto Remote Operations Delivery Manager.
There are many advantages to MD being in Perth, including digital and technology benefits, training benefits, location benefits which allow stronger corporate connections, and there's also the added family and lifestyle benefits for our process technicians to live and work in Perth.

"This groundbreaking facility not only means we can manage site operations more safely and efficiently, it provides the opportunity for our people to work flexibly from our Perth headquarters," said Meg O'Neill, Chief Executive Officer.
What led to this significant organisational transformation was a staged approach including substantial planning and trials. In 2015, the Pluto Support Centre relocated to the Perth office from the Pluto LNG Park. In 2020, a pilot laboratory was built to test the feasibility of remote operations and it successfully proved functionality. The lab was also used during the COVID-19 pandemic as a mitigation to reduce health risk.
The construction of MD was completed early last year and soon after, the first LNG ship at Pluto was loaded from the remote control room. Since then, MD has recorded more than 3,000 hours of operation, cementing its record, as the first LNG Plant globally, to achieve such a milestone.
"It's phenomenal to see where we've gotten to and see the commitment, the belief, the sense of working as a team, and the sense of delivering the impossible….which is tremendous," said Meg.
Moordtij Danjoo in Noongar means "stronger together". Woodsiders and artists Victor and Tana created the artwork that drapes the centre, inspired by the lands of Western Australia. Hear Victor and Tana tell the story of Moorditj Danjoo, in the video above to understand its connection to our people and our company.