Okha refurbishment
A challenging scope that included the removal of more than 100 cubic metres of hardened foam from a tight space underwater has been safely completed on the Okha facility.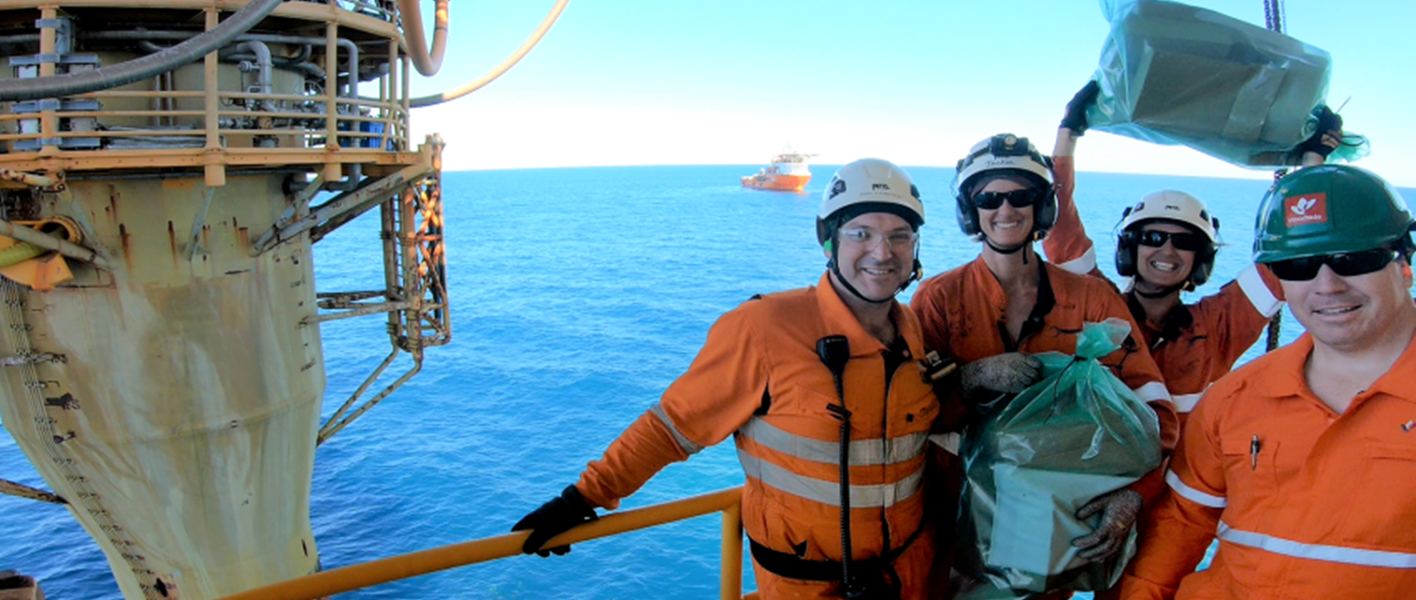 Rising to the occasion
Complex and challenging work on the Okha floating production storage and offloading (FPSO) facility has been successfully concluded thanks to some outstanding collaboration between Woodside and contractor Vertech Group.
The Okha is stationed about 135 km north west of Karratha above the Wanaea oil field.
Its riser turret mooring (RTM), originally installed in 1995, is due to reach its 25-year design life at the end of 2019.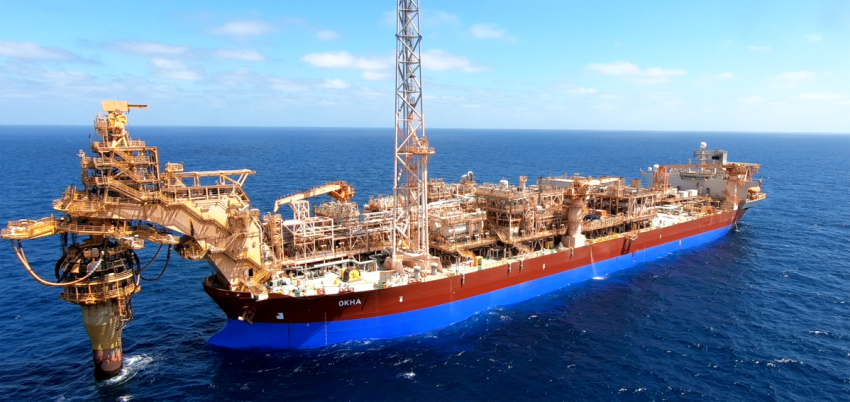 Extending that life to achieve the end of field life date of 2031 is one of Okha's top priorities.
The RTM life extension project began in 2016 and in that year corrosion was discovered in the J-tubes.
J-tubes are pipes which allow for the subsea flow lines and umbilicals to run from subsea to Okha's oil processing modules internally through the RTM.
Further mapping the following year revealed the full extent of the corrosion.
"Corrosion in the J-tube is the highest risk to the life extension program and if it leads to a complete through-wall defect it could pose a threat to the riser column itself," explains Steve Meerton, Okha maintenance team lead.
A composite wrap was applied to the most at-risk J-tubes in the RTM's compartment number 8 during the RTM project of 2018.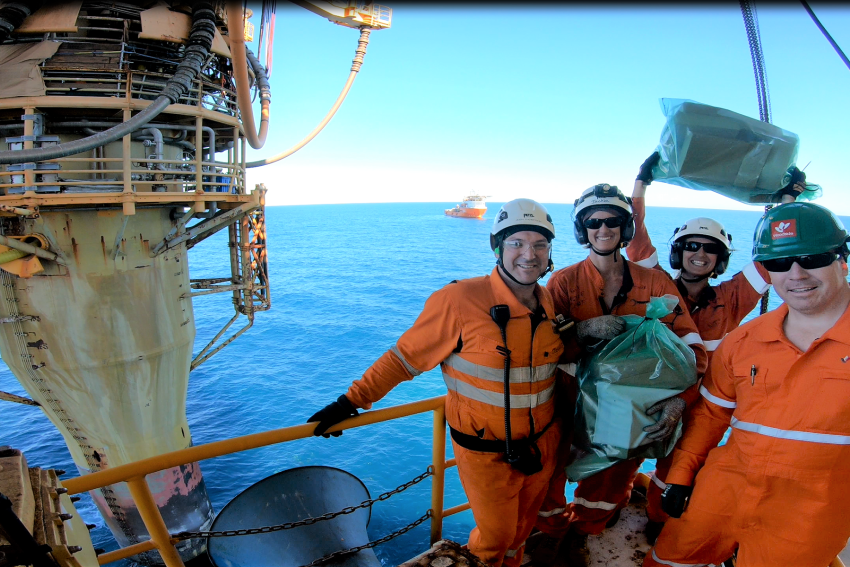 This year's scope aimed at mitigating a possible J-tube leak in compartment number 9 – a completely sealed void space about 10m underwater, 5.5m high and 98% filled with hardened foam.
The foam had been installed to provide buoyancy if the compartment were ever breached.
The Vertech Group was set the task of planning how to gain access, inspect and repair the J-tubes, and Vertech's Tom Holland reports the scope was extremely complex.
"Challenges included pre-ventilating the inhospitable atmosphere in compartment 9, removing some 113 cubic metres of hard foam and then welding a manway and ventilation ports," Tom explains.
Only then could the inspection and refurbishment of the J-tubes be conducted.
He adds removing the foam was a challenge because atmospheric samples had indicated it had degraded over time and was expelling toxic compounds.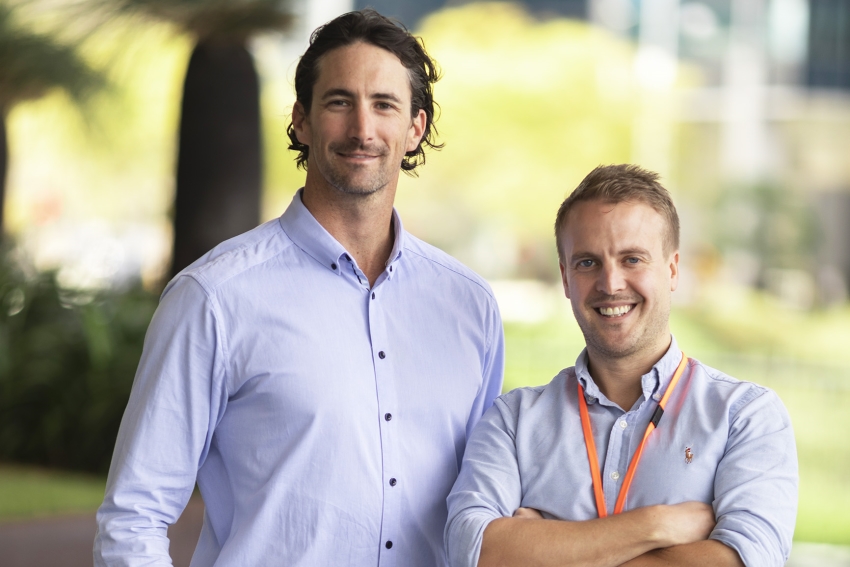 Wearing personal protection equipment (PPE) of a full chemical suit and long line breathing apparatus would have increased an already high heat-stress risk to levels close to unacceptable.
To devise a solution, project specific heat stress trials were conducted and the Health Safety Environment and Quality function worked with Vertech to replicate offshore conditions, personnel exertion levels, hydration levels and PPE.
These trials determined time limitations and safe PPE requirements for those working within the RTM, as well as developing another 10 health and safety recommendations.
When completed, the 2019 scope is expected to have taken 22 weeks of mostly 24-hour operations of 22 workers and have resulted in more than 650 km of walking up and down ladders and consuming more than 20 million litres of breathing air.
"What Vertech has accomplished on the RTM project shows how we can achieve world-class results on complex scopes when we work closely with quality contractors," says Shannon Byers, maintenance superintendent 1FPSO.
"Managing the HSE performance during this activity has set the bar for how we should manage high-risk scopes in the future."
Read the full Q3 2019 issue of Trunkline here.