Meet a Software Engineering Lead
Meet Esther, a Software Engineering Lead at our Mia Yellagonga office in Perth.
"The technology landscape at Woodside is fast-paced and cutting edge. It's a great place to get involved in bold and innovative technology projects".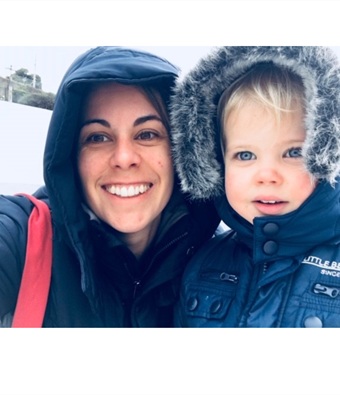 My role is to enable development teams to make quality, secure and user-friendly applications, faster and in an environment supporting innovation, knowledge-sharing and fun.
I studied computer science at the University of Western Australia and became a web developer after I graduated.
While working for a consultancy, I was placed at Woodside early in my career and really loved the culture and the people. During this time, I worked on several web application and integration projects.
Over the years I continued to broaden my skillset working as a Software Architect and then a Project and Product Manager, across many clients and industries. I even moved to New Zealand to work for a games studio and made games for entertainment giants, such as Disney.
The many different roles I've had in my career, from Developer to Business Analyst to Architect to Project Manager, have all put me in good stead to adapt to any situation in my field and work with people at all levels.
Fast forward 10 years and I find myself happily back at Woodside as an employee. My current role as Software Engineering Lead is challenging and exciting, requiring me to manage a team of developers and understand AWS services and architecture.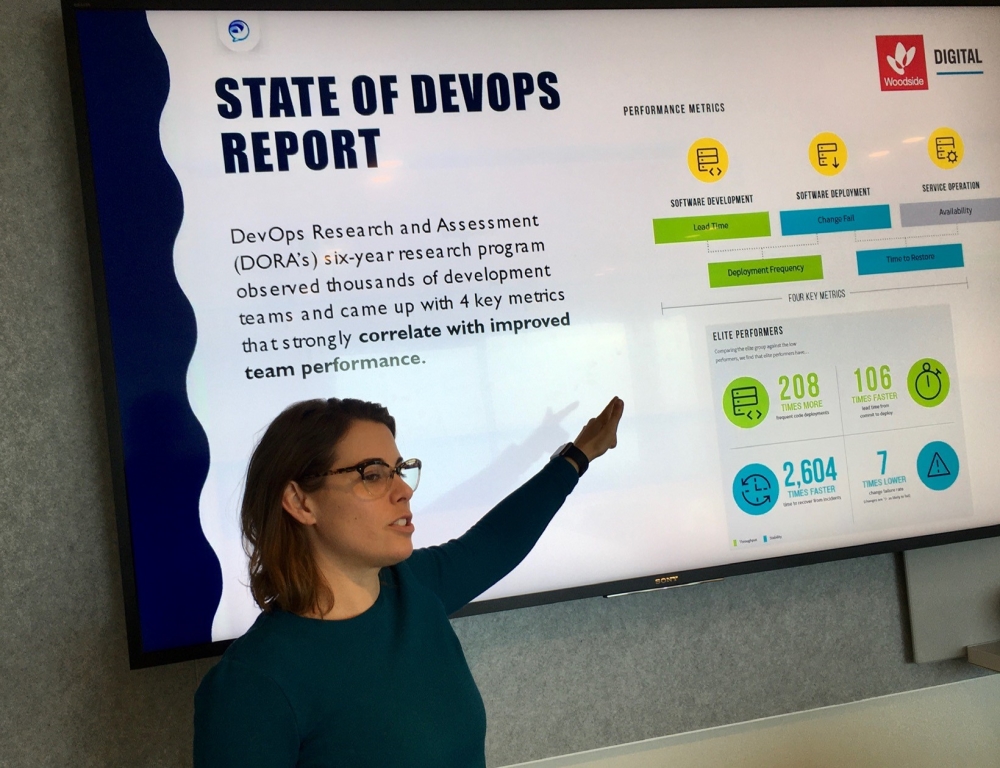 The best thing about working at Woodside is the people. From engaging with inspirational leaders, to having lovely conversations with strangers in the lifts, everyone at Woodside is approachable and accommodating.
If I could offer one piece of advice to those looking to join Woodside it would be the importance of communicating openly and clearly. Woodside is a big company with lots of people, initiatives and projects. There is a strong need to be able to communicate your own objectives and how they impact or intertwine with others.
We are growing our digital team in 2021,

click here

to find out more about the skills we're looking for and what a career at Woodside can offer you.
My day:
08:30 – Drop my daughter at kindergarten.
09:00 – Arrive at work and begin to read and reply to emails.
09:30 – Stand-up meeting with team to discuss what everyone is working on.
10:00 - Attend Technical Interface Forum to collaborate on relevant projects and technologies with other technical teams such as Cloud Platform.
11:00 – Meet with the Operations team to discuss a new application and what skills, resources and technology are required.
12:00 – Lunch and banter with teammates.
13:00 – Run the Devs@Woodside community of practice, where developers across teams and projects talk about their problems, solutions and strategy.
14:00 – Meet with stakeholders to discuss and understand priorities of the upcoming work packages. Review and tweak the current roadmap.
16:00 – Based on priorities, review and estimate stories in the backlog ready for development of the next sprint.
17:30 – Leave the office and head home.