Meet a Software and Integration Manager
Learn about Luke's journey as a Software and Integration manager at Woodside.
Luke is a Software and Integration Manager in our Perth office. He tells us about his journey and his role at Woodside.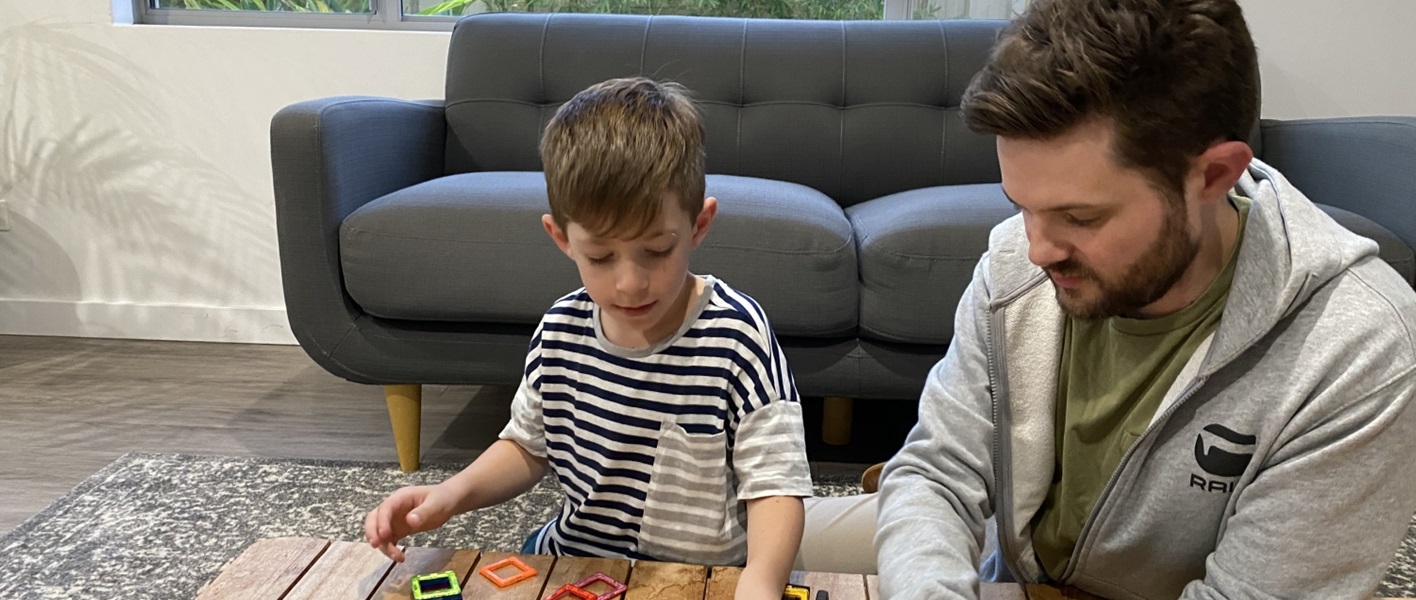 In my opinion, leadership is about listening to ideas and supporting my team to activate that innovation. That's what I've learnt in my four years at Woodside. And that's what I try to apply in my role as a Software and Integration Manager.
I lead a diverse and talented team who support our software engineers to deliver sustainable and quality software. We also set strategy and standards for how Woodside builds cloud applications.
I studied graphic and web design and started my career in a marketing department of an IT company.
My interest then turned to software engineering and solution architecture and I gained experience working at a few different companies before eventually landing a position at Woodside.
What I've learnt so far working at Woodside is that opportunities for career growth are readily available for those who have the desire and motivation.
This is how I found myself in a technical leadership role, managing a great team that work hard and value each other.
I really enjoy supporting my team to grow personally and professionally.
We have the ability to make real change within the organisation. When you see something that can be improved, you have the support and the opportunity to do it.
If I could offer one piece of advice to those looking to join Woodside it would be to be prepared to grow - growth can be tough at times, but the rewards are worth it.
We are growing our digital team in 2021,

click here

to find out more about the types of skills we're looking for & what a career at Woodside can offer you.
My day:
05:45 – wake up and help get my two young boys fed and ready for school.
06:45 – leave home for the train where I read or listen to a podcast to improve my knowledge of past and present IT technical trends.
07:30 – get into the office and check my calendar.
08:00 – coffee catch-up with the Cloud Transformation Manager to discuss key initiatives to automate and streamline the provisioning of cloud native applications.
08:30 – weekly team lead meeting to get visibility across each stream, unblock tasks and prioritise team focus.
09:30 – sit with my team while working through emails from the morning. I like to foster a culture of collaboration and be around to answer any questions.
10:30 – meeting with the Digital Skillpool Manager to work on the career progression of a Graduate Software Engineer.
11:30 – early lunch in the Cafeteria with a member of my team to talk through their 2020 plan for us to measure and improve the quality code in Woodside.
13:00 – out for a quick walk to get some fresh air and meet with other Software Engineering Managers around town to see how they are solving similar problems.
14:00 – meet with our Cyber Security Architect to talk about how we can raise the security awareness across our Software Engineers and embed security into the tools that we provide them.
15:00 – attend a planning meeting to provide support through our software engineering and integration standards, this ensures teams are enabled to build a quality product fast.
16:30 – leave the office to catch the train in time for dinner with the family. I'll catch-up on emails on the ride home.