Meet a Senior Contracts and Procurement Adviser
Meet Toni, a Senior Contracts and Procurement Adviser based at our Mia Yellagonga office in Perth. She tells us about her journey and her role at Woodside.
As a Senior Contracts and Procurement Adviser, my role is to understand the business needs to help identify the best contracting approach.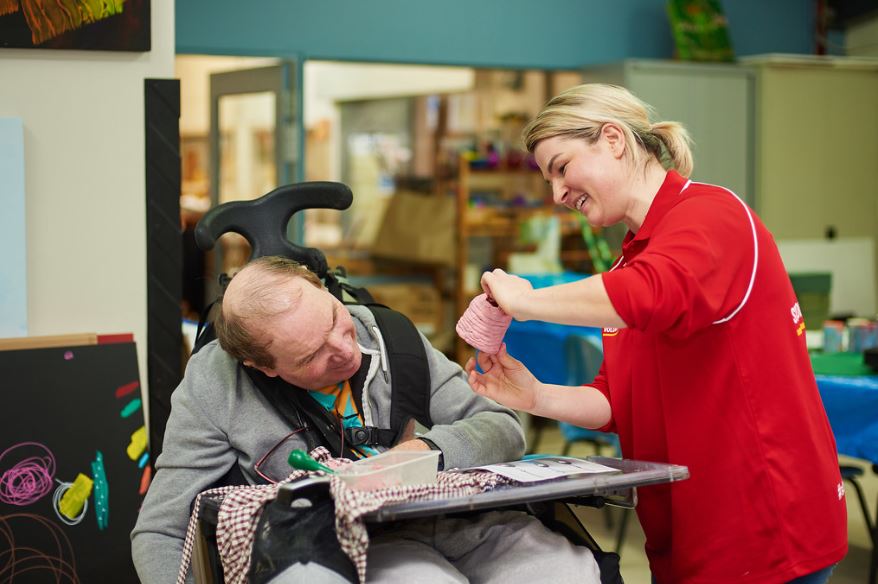 I entered the workplace straight after leaving school and have built my 17 years of contracting and procurement experience mainly on the job. Along the way, I have been fortunate to have worked for some fantastic industries including manufacturing, information management, insurance and power generation.
Six years ago, I made the move from Scotland to Australia where I then got the opportunity to join Woodside. Working for Woodside provides exposure to a variety of goods and services contracts, creating plenty of opportunities for learning and personal growth. It's the variety and autonomy that I enjoy most about my role.
As a contracting and procurement adviser, I help create and protect value for the business. This can be through negotiating better outcomes with our contractors, or ensuring we have robust terms and conditions to minimise risk.
One of the things I like most about working at Woodside is the range of learning, social and community events organised. Through the company, I have been involved in a number of causes including homelessness, diversity and inclusion and volunteering.
If I was to offer any words of advice to those wanting to join Woodside, it would be to have an inquisitive and analytical mind. It's also a fast-paced environment where you are often dealing with complex matters, meaning you need to be flexible and adaptable.

If you want to know more about Woodside, or let us know which area you are interested in, join our Talent Community by clicking

here

.
My day:
6:00 - I jump on the bike and cycle 10 km from my home to the office. Part of the reason I started cycling was the excellent end-of-trip facilities at Woodside.
07:30 – I am at my desk ready for the day ahead. No one day is the same, so I try to stay organised and prepared for what the day will bring.

8:30 – I undertake a bit of fact finding on a contract I'm about to work on. I build my knowledge by understanding the scope, fees, terms and conditions.
11:30 – I meet up with focal points in the business to better understand a scope of work. This helps us to map contracting options and milestones.
12:30 – I have lunch at the cafeteria with some colleagues.
13:30 – I start developing a strategy paper that will be shared within the business about an upcoming tender. This document plots our thinking on the best way to procure the services and goods to support a business objective.
14:30 – I exchange some emails with contractors we are negotiating with. Some of our scopes are quite complicated, meaning there's a fair bit of communication as we try to reach an agreement.
15:30 - I review the terms of a contract to respond to a query I have received.
16:30 – I pack up and cycle home for the day.