Meet a Robotics Laboratory Manager
Delene manages our Karda robotics lab in Perth. In this team, an enquiring mind coupled with a willingness to tackle new challenges can take you far.
In October I went to Texas where I spent a month at NASA's Johnson Space Centre in Houston learning about robots, and a follow-up trip is on the cards.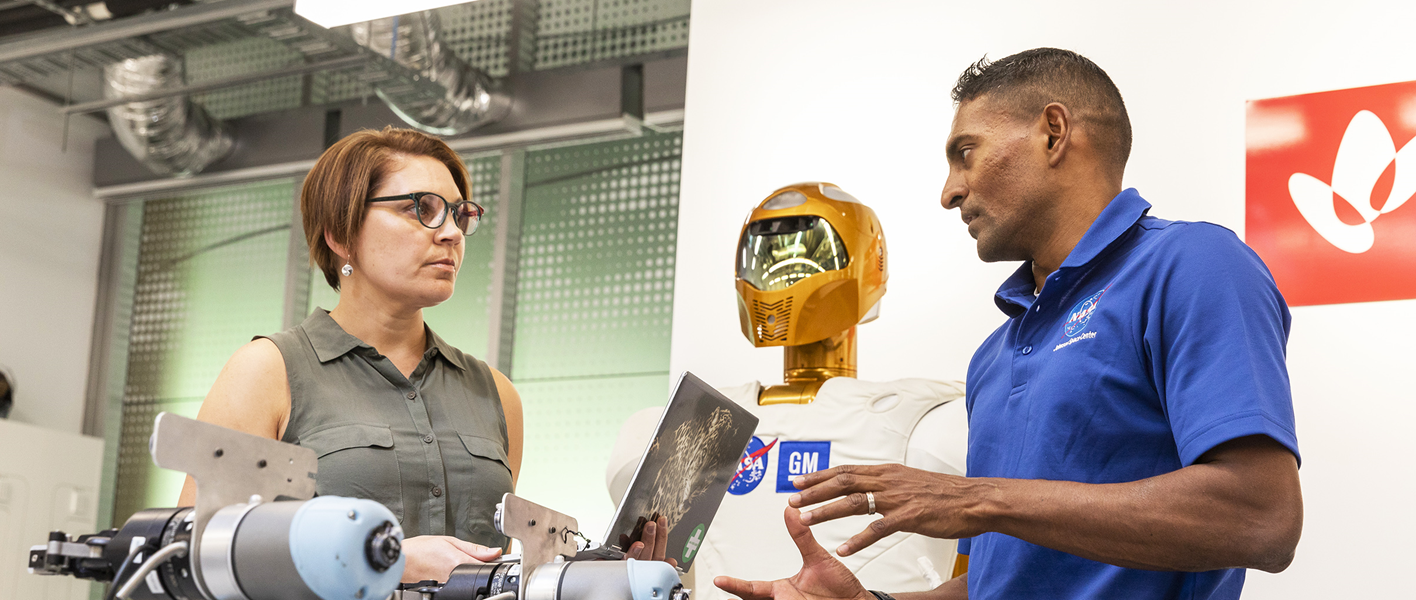 Working on robots at NASA might seem a far cry from my first job after leaving school in Perth, a receptionist at a photographic studio.
Through a temping agency I secured various positions as a personal assistant at investment banks in London and picked up new computing skills before I came home to Australia. I did accounts, payroll, HR, admin, purchasing, writing contracts, managed FIFO contracts, running my own team and managing the office.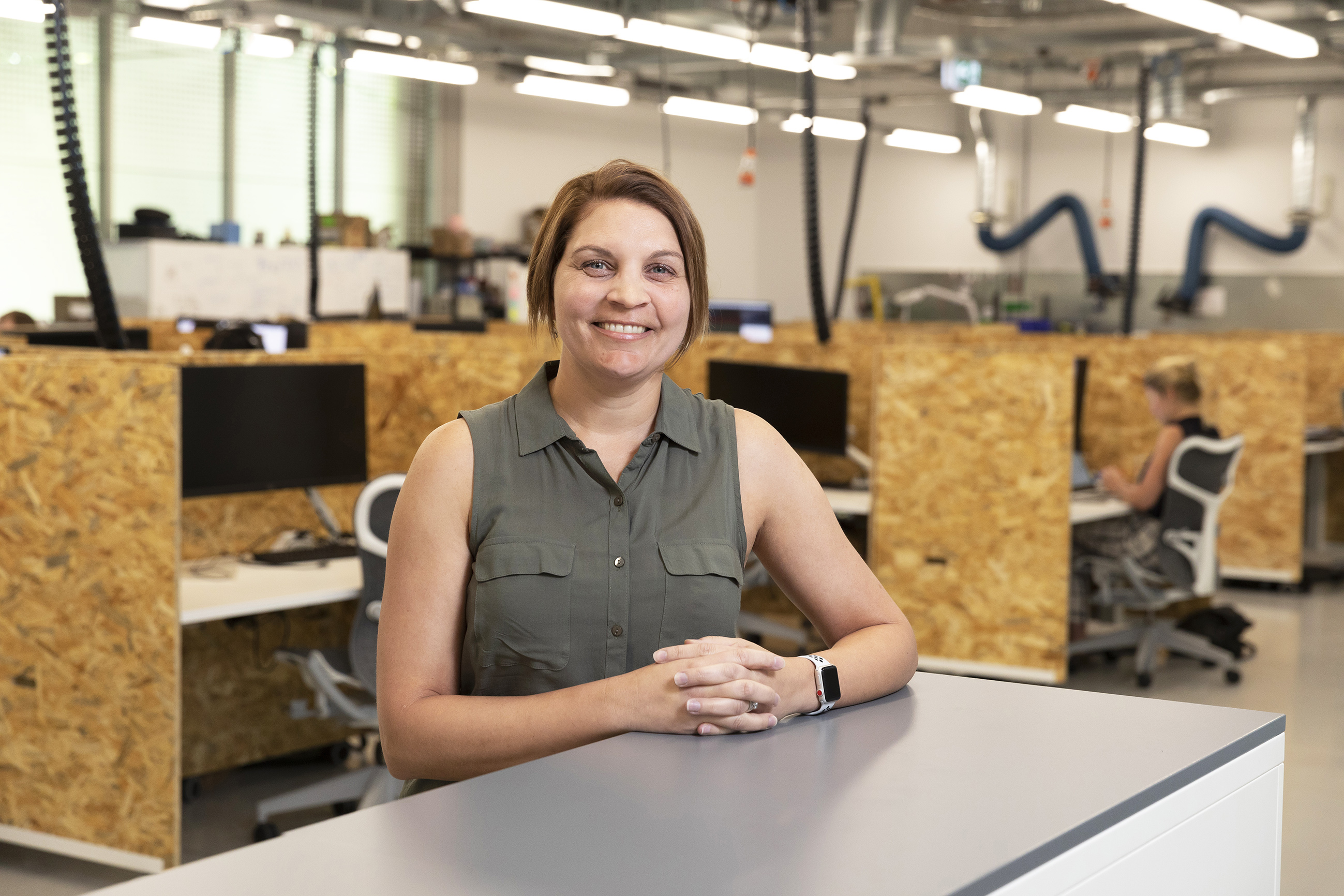 I joined Woodside in 2015 as a management assistant in Contracting and Procurement, and then took another role in the same function before transferring to the Australian Business Unit.

I then joined the Intelligent and Autonomous Systems team (as the robotics and wireless sensor and data fusion discipline is officially called) at the start of 2019. It's fast-paced and diverse, which I enjoy very much; I like to be challenged and this role definitely does that!
I work in our Karda building in a team of 30-plus. We're very close-knit. It's one thing I really appreciate about working at Woodside.
The Robotics, Intelligent and Autonomous Systems team is expanding. Click here to find out more about what we're looking for and register your interest.
My day:

6:00 - I prepare for work and take the train into the city. I normally arrive at Karda around 7.30 and my priority is to get a coffee to start my day. I then check my emails to see if anything's arrived that I need to deal with urgently. Then I have a quick catch up with my lab assistant where we discuss and plan the day's activities.

9:00 - I run the monthly safety meetings at the lab. All the team comes together for 15-30 mins and we run through any safety issues people need to be aware of. I also update everybody on any works that are happening in the lab, or Facilities Management items.

10:00 - I deal with correspondence to NASA about my recent visit to Houston. As part of our five-year umbrella agreement with NASA, we have Robonaut on loan – one of only eight Robonauts in the world. We want robots to do the high-risk jobs our people do to make it safer for our employees and freeing the operators to do more planning and strategic thinking.

11:00 - A meeting with Corporate Affairs advisers, as there's a resources technology conference in Perth coming up and we need alignment on what is required of our team and what robots are expected at the event.

12:00 - I take myself down to the gym for a workout, a class or whatever might be happening. This is my mental health time. It clears my head and sets me up with a fresh mindset for the afternoon. Then I'll eat lunch afterwards as I check my emails.

2:00 - A fortnightly team lead meeting canvasses priorities and big demonstrations we might have coming up, and that's followed by our monthly team meeting for the whole intelligent and autonomous systems team.
5:00 - Time for a last check of emails before I go home to relax with my husband and dogs.