People and community
03 Jun 2019
Meet a maintenance planner
Growth for Woodside means new opportunities to join our teams in Perth and Karratha.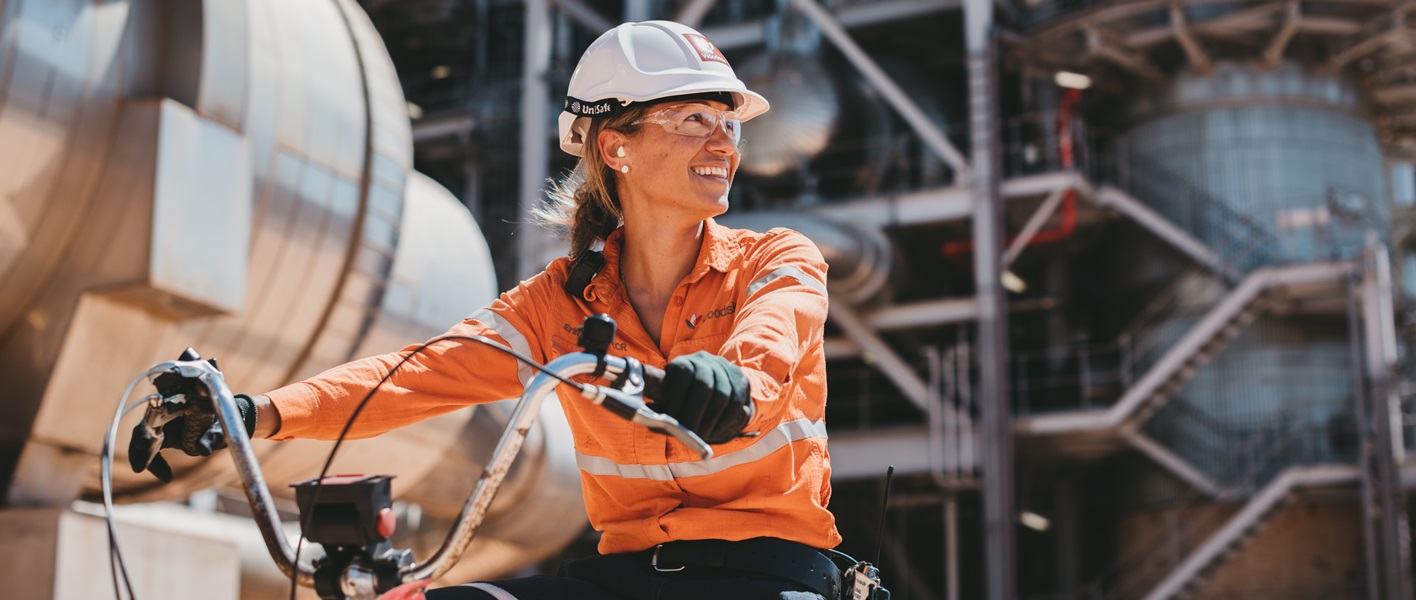 Erin is a maintenance planner living in Karratha. She tells us about her journey, the role she plays and what she loves about her work.
I was fortunate enough to get my start in oil and gas through the Indigenous Pathways Program. This program has a high retention rate due to the strong support from site leaders and a dedicated employment team.
In my current role, I plan campaign maintenance activities for the storage and loading area of the Karratha Gas Plant (KGP). Planning gives us adequate time to assess risks and put controls in place. Good communication is critical in a planning role, so that plans work well with each other, and people can follow them. I work pretty closely with other planners, and with the operations teams.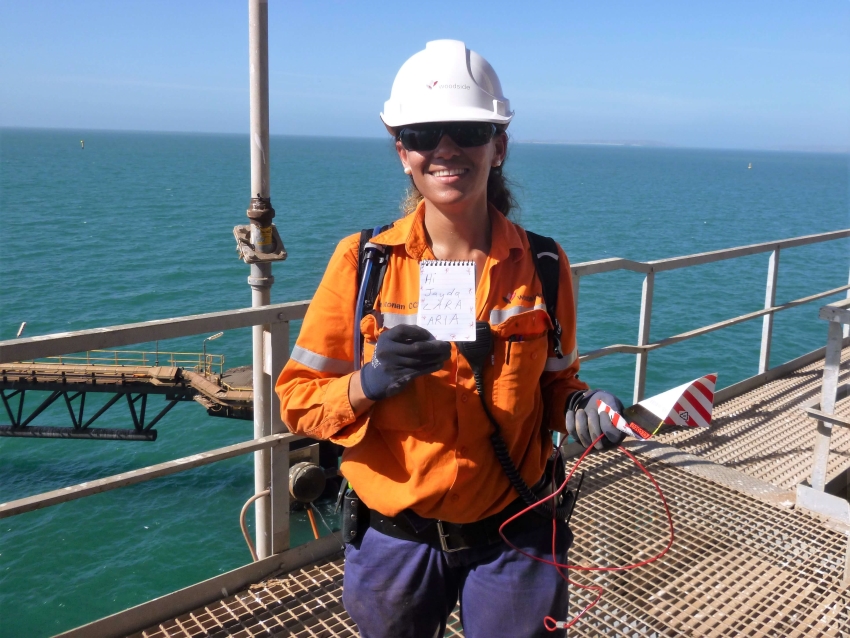 While I have worked on the operations side of storage and loading during the ten years I've been at the KGP, I'm fairly new to maintenance planning. I had good support from a colleague when I transitioned to this role. I enjoy the challenges and new things I learn each swing, as well as the clear, long-term development path that I am on.
A really great thing about working here is that everyone is so supportive. People are only too happy to share their knowledge and experience – while also being really open to what you bring. I've taken a little bit of knowledge from each person over time and formed my own deliberate path to achieve good skills in communicating, and diligence in understanding the process and safety systems of the plant.
My roster is also great – seven days on, seven days off. This allows me to balance work focus with my girls, my interests and the incredible community and lifestyle here in the Pilbara.
I've been reflecting lately on the technical and leadership skills I've gained over the past decade, and look forward to at least another 20 years.

My advice is to be open to new ways of working and a changing operations environment.
Erin's day:
4:40am – First alarm (snooze!). Day begins with the second alarm at 4:50.
5:45 – Arrive at work, log in to our key systems.
7:00-7:30 – Daily morning pre- start meeting, held with engineering, maintenance and operations (services/utilities, domestic gas and storage & loading).
7:30-9:30 – If no new priorities from the meeting, I plan future campaign activities. Close collaboration with the operations team, maintenance planners, coordinators and other work groups is critical.
10:00 – Head outside to do a safety walk or permit audit to keep on top of safety requirements.
10:30-12:30 – I continue with campaign activities. I spend the majority of my time checking work requests, and creating permits and structures for tasks.
13:00-17:45 – After lunch, it's back to campaign work. I'll often have scheduled planning, safety and communications meetings.
18:15 – Arrive home, cook dinner, attend to house duties, relax with my girls, go to netball training or netball game in season to stay in touch with my community.
My seven days off are all about being at home, appreciating life, and keeping active with sports, gym, sea and family.