Meet a Finance Analyst
Meet Shamila, a Finance Analyst who oversees the budget and spend for Woodside's Corporate business
"Embrace the opportunities and have fun! Woodside has so much to offer if you're open to the challenge."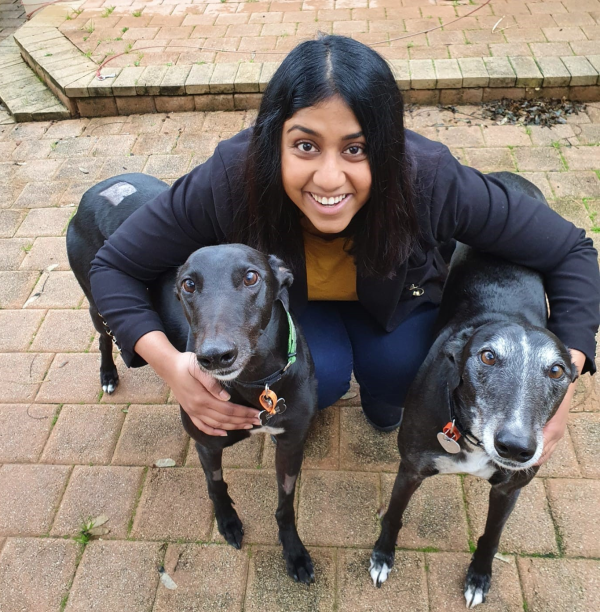 My now five-year plus career at Woodside was unexpected as I never set out to work finance or in oil and gas.
After completing a double degree in Commerce and Law, I went on to qualify as a solicitor. However, my best friend worked for Woodside at the time, and told me about the opportunities I could get involved with. I took a chance, applied for a graduate position in the Finance function, qualified as a Chartered Accountant and haven't looked back since.
As a Senior Finance Analyst, I have responsibility for Woodside expenditure in Corporate (a broad area of the business that includes functions like Legal, Corporate Affairs and even Security). I work closely with senior leaders to ensure there is transparency in cost and budget.
I've had a wide range of roles at Woodside including management accounting, financial accounting and have worked on numerous projects. The variety has provided so much learning and has kept my career interesting to say the least.
The best part of my job is the chance to take on different roles and the mix of work I get to be a part of. Aside from accounting, I also get involved with activities like emergency response exercises and sit on the inclusion and diversity committee. I also enjoy being entrusted with responsibility and the opportunity to work with leaders in the business to influence decision making.
My advice to those interested in joining Woodside is to have an open mind and to be prepared to be pushed out of your comfort zone. You don't need to know the answers to everything, just be willing to learn and you'll be supported along the way.
If you want to know more about Woodside, or let us know which area you are interested in, join our Talent Community by clicking here.
My day:
8:00 – arrive in the office to catch up on emails and plan for the day.
8:30 – meet with project teams to discuss updates and to problem solve any roadblocks.
9:30 – catch up with Finance inclusion and diversity committee to plan upcoming events for the year.
12:00 – enjoy lunch with colleagues.
13:00 – I lead a meeting with our finance managers to review monthly costs.
14:00 – attend a meeting with broader Corporate team to map out priorities for the week. It's useful to hear about what the rest of the team is working on.
15:00 – some valuable desk time to catch up on emails and address an ad-hoc queries that inevitably arise.
16:30 – it's home time and I head for the park! My two greyhounds pull the longest faces if they don't get their walk.