Meet a Data Scientist
Meet Joshua, a Data Scientist based at our Mia Yellagonga office in Perth.
Joshua describes his role at Woodside as "solving tricky business problems with maths, programming, data and process knowledge".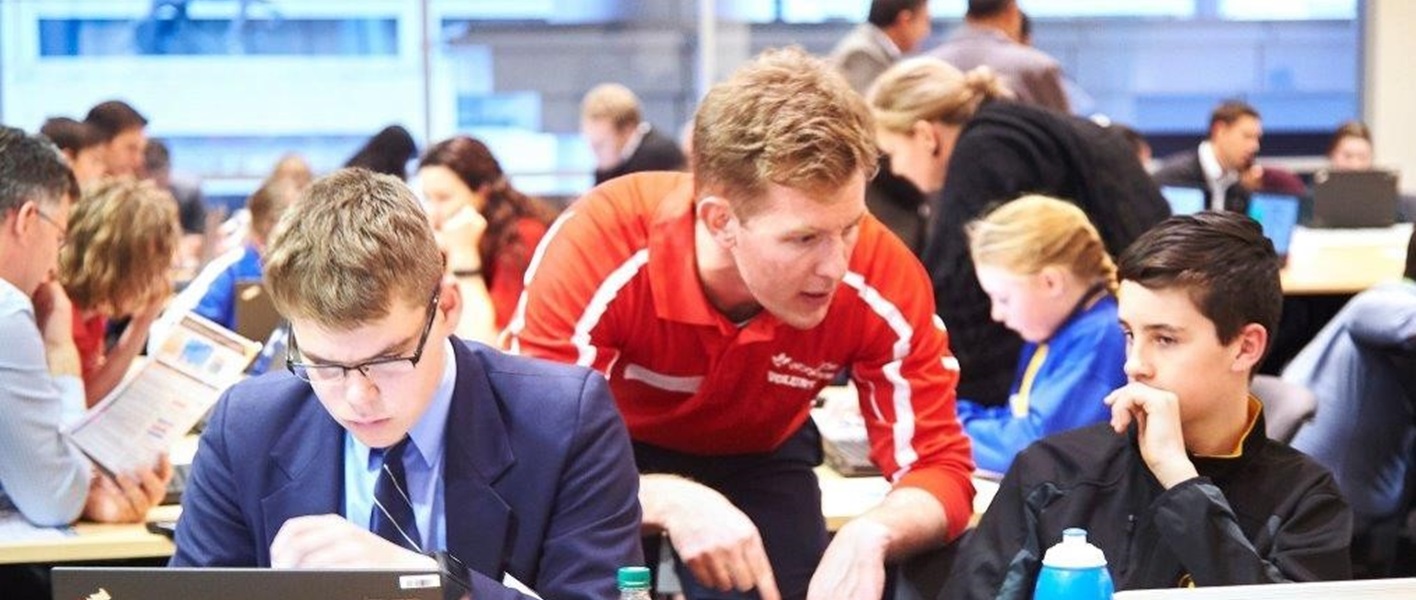 Joshua is a Data Scientist based at our Mia Yellagonga office in Perth. He tells us about his journey and his role at Woodside.
After studying Chemical Engineering at Curtin, I joined Woodside as a Process Engineer. My first roles were in research and development, and as an Offshore Chemist.
In 2015, I began to form a keen interest in data science and started building the required skills in my own time.
I was able to showcase these skills through volunteering opportunities at Woodside. I kicked off Woodside's CoderDojo program with other grads, helping kids to build their technology skills.
I also ran a collaborative hackathon with PathWest WA, using data science to explore improved outcomes for sepsis-related healthcare.
In 2018, I was given the opportunity to move into a role in Data Science. It's a very challenging but enjoyable role, in which I am constantly upskilling.
This move has allowed me to use my process engineering experience and data science skills to solve problems.
I spend a lot of time working on machine learning and computer vision problems, but my main passion is process engineering optimisation.
Woodside has given me the opportunity to undertake rewarding work with a group of highly talented individuals.
If I could offer advice to anyone looking to apply for work at Woodside, it would be to demonstrate where you have developed skills beyond what you were taught at University.
We

are growing our digital team in 2021,

click here

to find out more about the types of skills we're looking for & what a career at Woodside can offer you.
My day:
05:40 – Wake up, make a cup of coffee, and practice piano.
06:30 – Run to the office along the Swan River.
07:15 – Arrive at the impressive end-of-trip facilities and get ready for work.
07:30 – I have a couple of ideas on how to crack a tricky process engineering problem I was working on yesterday. When I get to my desk, I spend some time testing these ideas out. They don't quite work, but they do give me a couple more ideas!
09:30 – I catch up with our team's cloud architect to sketch designs for a machine learning solution we've been building.
12:00 – I share lunch with the rest of the Data Science team on the comfy chairs in the collaboration zone, then go for a quick walk before getting back to work.
12:45 – While on my walk, I came up with another idea that I think might have cracked the process engineering problem – I code up my solution and put the findings in a report.
15:00 – I catch up with a process engineer co-worker. We grab a whiteboard and discuss the findings. It looks like the solution holds water, but now we need to figure out how to put the solutions into practice.
16:15 – I finish up the last of my tasks for the day and catch the bus home.