Meet a Contracting and Procurement Team Lead
Liam is a Brownfields Contracting & Procurement Team Lead based at our Mia Yellagonga office in Perth. He tells us about his journey and his role at Woodside.
I began my career in oil and gas as a graduate with another company, starting out as a procurement assistant before working my way into contract administration and major package procurement.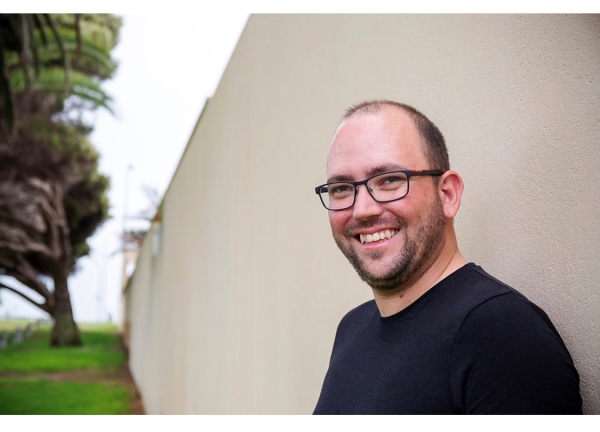 I joined Woodside to manage a major Engineering and Procurement contract. From this role I was then asked to assist in streamlining the Brownfields contracting processes. We work with many stakeholders in the Brownfields area, including a range of contractors, so it's essential that the processes we have are clear and efficient. It was a challenging process but extremely rewarding to make improvements to the way we work.
Woodside is like nowhere I've previously worked. From the beautiful campus to the range of training opportunities that are provided, you have no doubt you are being looked after.
I now lead the Contracting & Procurement team for Brownfields. In this role, I assist the brownfields projects team in negotiating, managing and advising on major contracts for both onshore and offshore assets.
The contracts I manage cover a range of activities from site works, to major engineering design and construction. In my role, I interact with most functions within the business, allowing me to see and appreciate the breadth of work across the organisation.
One of the best aspects of working at Woodside is the culture. The company is committed to diversity and inclusion through its host of support networks and has a great working environment. Our senior leaders are also very accessible, meaning your work is seen and appreciated.
If you want to know more about Woodside, or let us know which area you are interested in, join our Talent Community by clicking here.
My day:
05:00 – I wake up and go straight to the gym. Spend a good hour there and then come home, have breakfast and catch up on the news.
07:30 - Head to work on the train.
08:00 – I get together with my team to run through their weekly plans and to celebrate successes from the previous week. We look at the week ahead and make sure we are set up to hit the goals we set ourselves.
09.00 – I head down to one of our major contractor's offices for a check in on how the contract is running.
10.00 –I join the Brownfields management team in a meeting with our Contracts Review Committee to discuss the contracting strategy that we have created for an upcoming project. Getting key stakeholders on the same page enables us to refine our strategy before receiving final approval.
12:00 - Lunch time, must refuel! I like to get out of the office for a walk to clear my mind and focus on the afternoon ahead. I also use this time to catch up on emails and prioritise tasks.
14.00 – I head up the stairs to meet our legal team to discuss some specifics on a contract I am working on. I propose a few ideas and we work out suitable solutions.
15.00 – I check in with my team to see how they are going. A few project engineers drop by to ask for advice on how certain contract mechanisms are applied.
16.00 – I head home and often go straight to the golf course for a hit on the range!