Meet a Cloud Transformation Manager
Frank is a Cloud Transformation Manager in our Perth office. He tells us about his journey and his role at Woodside.
I didn't begin my career at Woodside but once I joined the company, I knew I had found the right place for me. I joined the Business Intelligence team after my first 18 months at Woodside, which was the area I'd first had my eye on. And two years later, I became the team lead.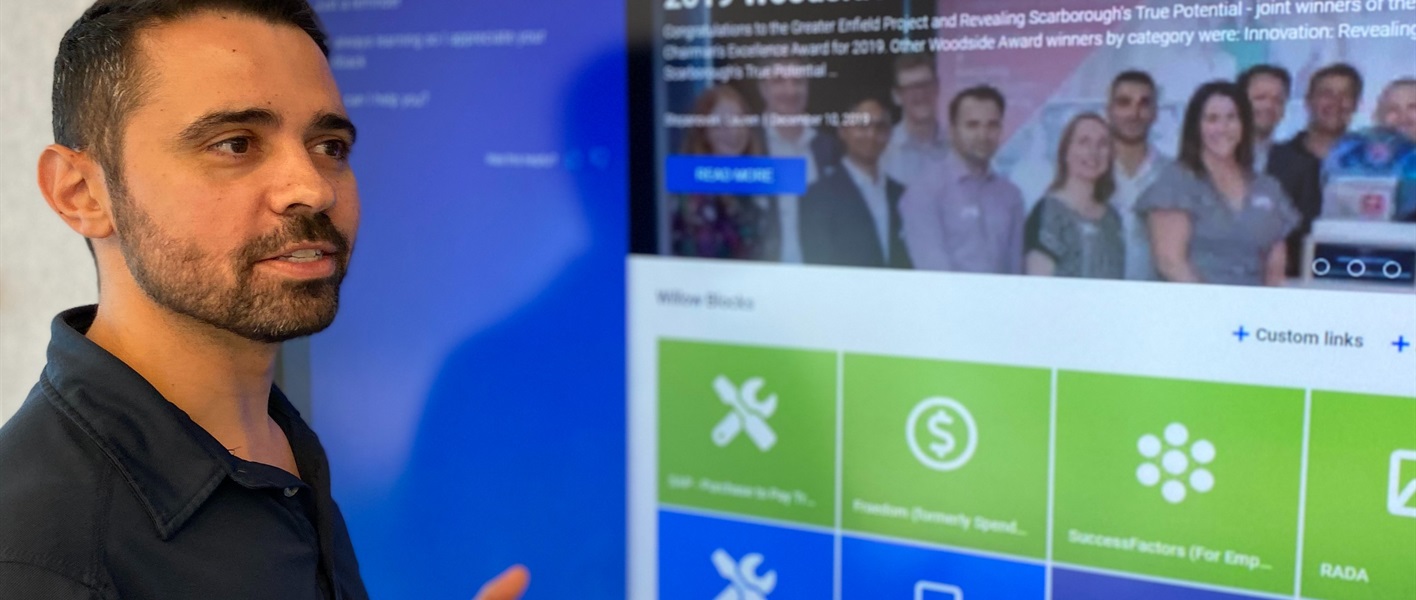 In my current role as Cloud Transformation Manager, I facilitate Woodside's transition to working in and with the cloud, to help us in all facets of the business. The cloud allows Woodside to be dynamic and stay true to our innovation approach to "think big, prototype small, scale fast". The cloud has unlocked the potential for engineers to model and project plant outputs and running capacity along with new innovative IoT (Internet of Things) solutions such as the FUSE digital twin which aims to bring 4D data together in a single place all authorised people can securely access and act, no matter where they are.

I really enjoy working on something everyone is using and helping people to understand what the cloud is and what it can do for them. This was a new area of the business for me and a space I didn't have much experience in. And that's something that's unique about Woodside, they will put you in areas even if you don't come in with deep subject matter knowledge, then they work with you as you learn, growing your potential and overall performance.

The company has rewarded my hard work and dedication. I am constantly being challenged and upskilled in areas I previously wouldn't have had opportunities in. My managers have spurred on my growth and leadership to enable me to work in the field I am most passionate about; the cloud and data space.
The inbuilt support systems and initiatives at Woodside mean that people really do care about my wellbeing and mental health; it's something that is taken very seriously at the company. This is very important to me.
The work life balance has allowed me to spend more time with family through flexible working options, allowing me to share my love for the guitar with my daughter.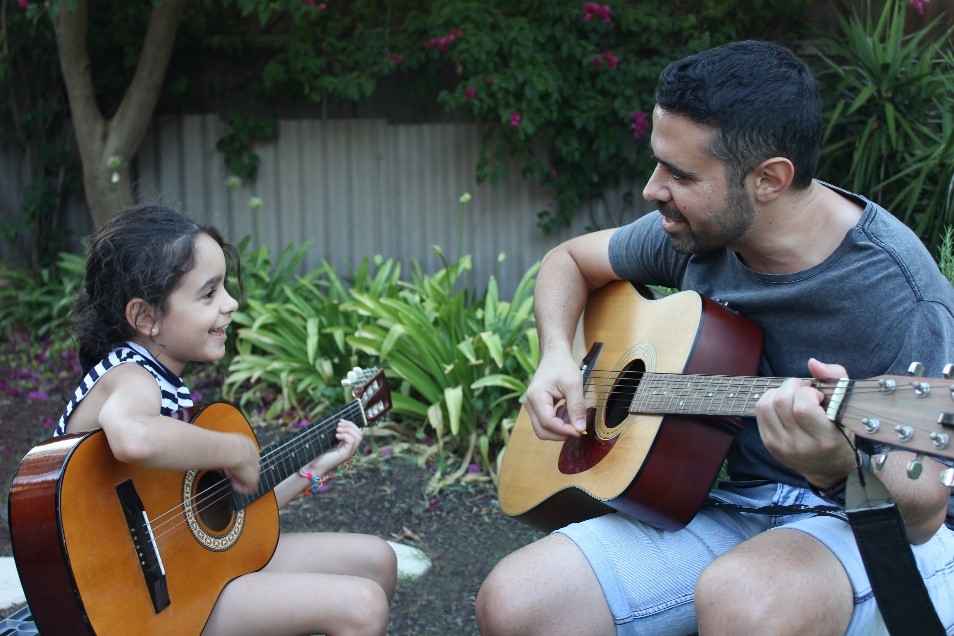 Woodside has such an amazing, collaborative work environment at our Mia Yellagonga campus and my favourite part is what I believe to be the best end-of-trip facilities in the state. It's so easy to cycle to and from the office, which helps me to unwind at the end of the day.

"If you can put the effort in you can get there and you can do things. That's a large part of my story, in ten years I've had six roles"
The biggest bit of advice I'd give to anyone looking to work at Woodside is to be hungry to learn and willing to pivot within the company. It's better to be brave, not perfect in your work.
My day:
05:30 - Wake up, quick bite to eat.
06:15 - Say bye to the family then get on my bike and head to work.
07:30 – Catch-up for coffee with Apps and Integration Manager for fortnightly alignment with cloud strategy. Discuss automation and efficiency gains that could be adapted and worked through collaboratively to improve the enterprise cloud platform.
08:00 – Look through personal daily agile planner board to prioritise day. I need to get that cloud uplift plan out the door this week. I'll book some time tomorrow to focus on this.
09:00 – Cloud team stand-up meeting to get visibility, unblock and prioritise team tasks for current sprint.
09:30 – Get up and visit Digital portfolio teams to provide visibility and make sure all is progressing well.
10:00 – Catch-up with AWS (Amazon Web Services) Account Manager and discuss how we can most effectively uplift the base-level knowledge and skills in the Cloud. We need to account for a variety of starting points. Leave the meeting with action to organise an AWS Game Day to get hands-on involvement using the cloud in a fun way.
12:00 – Lunch. Catch-up with CDS (Citizen Data Science) Manager for an exciting tuna and rice lunch (it's healthy). It's a great day so choose to sit outside on level 2 looking out to Kings Park and the river.
13:00 – Team sprint retrospective session. A great opportunity to see how we did in the last two-week sprint and what we could improve. Looks like our new integrated auto-communications and tracking for customers has been a real hit with great feedback! We also need to keep an eye on resourcing levels to complete platform improvements.
14:30 – Discuss International office cloud hub deployments for the future. Great to have heads up early so we can assist in the best way.
15:00 – Breathe… some time to myself. Time to catch up on Digital Academy learning. Continue my Cloud Architecture course I have been chipping away on.
16:00 – Go down to the brilliant end of trip facilities and get kitted up and ride home.
17:00 – Take the kids for a swim and relax for the day.