People and community
19 Oct 2021
MACA Cancer 200 Ride for Research
Woodside celebrates its tenth year supporting MACA Cancer 200 Ride for Research!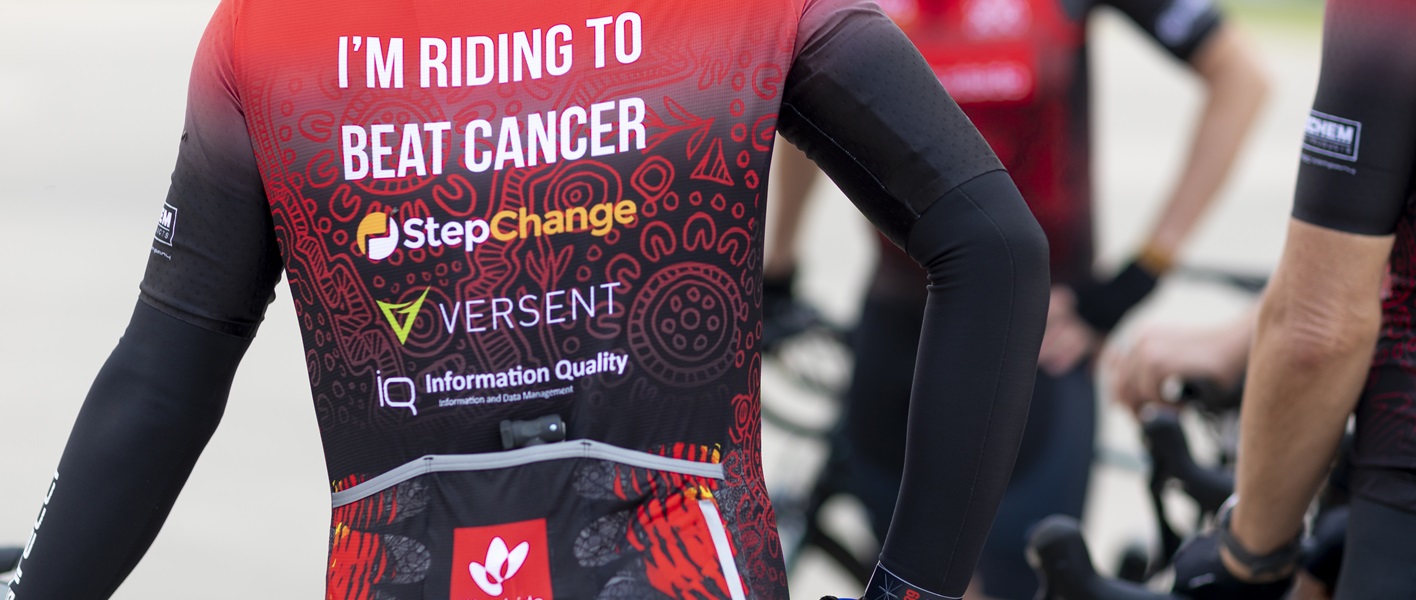 This year marks the tenth anniversary of the MACA Cancer 200 Ride for Research, a premier fundraising event for the Harry Perkins Institute of Medical Research (The Perkins).

Since its inception, Woodside employees have raised over A$2 million for The Perkins and seen the team grow from just five riders in 2011 to almost 80 riders in Team Woodside this year.

Over 1600 riders lined up to take on the personal challenge of riding 200km (Perth to Mandurah and return) over two days to help fight cancer and support medical research at the Perkins.

To celebrate the ten-year milestone, Team Woodside have collaborated with Victor Bellotti, a Karratha based Indigenous employee and Darryl Bellotti, a local Noongar designer, to produce a unique Indigenous team jersey.
The pattern tells of lands, sea and waterways of Whadjuk, Yued, Ballardong and Gnaala Karla Boodja, (Perth and Peel region), for which our riders will travel in goodwill on their journey in the MACA Cancer 200 Ride for Research. It shows the mighty Derbal Yerigan, and the people, plants and animals who occupied and continue to occupy the region.

The feathers on the jersey are those from one of the region's most famous birds "Karak", meaning the Red-tailed Black cockatoo, the same feather Noongar warrior Yagan wore in his headband.

In some Aboriginal Dreaming stories, the black cockatoo is said to represent spirit-strengthening, change and herald the coming of rain. To find a tail feather is said to bring good luck.

The 10 feathers of the design represent the tenth year people have been coming together in support of the Harry Perkins Institute for Medical Research.

Team Woodside Captain, Craig Duarte, said "One thing we learned from the 2020 event, which was impacted by COVID19 isolation and run virtually, was that we are stronger and better together. 2020 pushed everyone's limits with frequent isolation periods and mental and physical health issues. This year the team were excited to ride together and enjoy each other's company whilst raising much-needed funds for cancer research."

Woodside riders have raised over $291,000 in 2021. Visit the Team Woodside fundraising page to donate today.