Keeping connected
In place of coffee catch-ups and sundowners, Woodside's first-year graduates have employed video technology to stay connected with their mentors during the COVID-19 pandemic.
During the COVID-19 pandemic, staying connected with the first-year graduates has been challenging.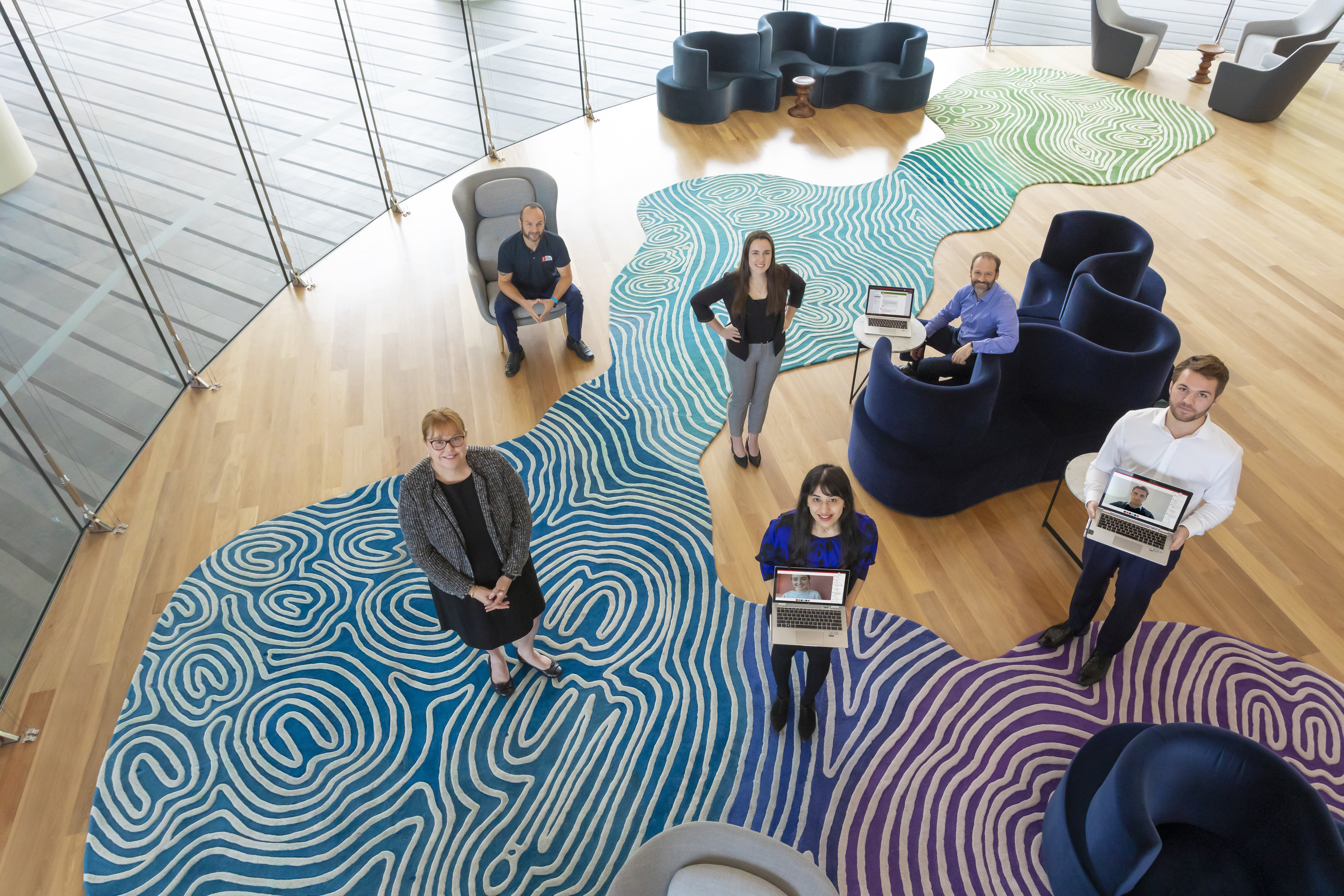 Technology has become vital in helping us communicate with each other and the Graduate Community (GradComm) launched a video streaming networking initiative to better support more than 300 graduates at Woodside.
"Knowing that most of the first-year graduates had been in the office only a month when working from home commenced, GradComm had to find a new way to allow graduates to socially connect and network," says GradComm chairperson Sam Hayes.
"The usual sundowners, table tennis and face-to-face coffee catch-ups weren't going to be possible."
Enter Adopt-A-Grad.
To connect the first-year graduates to the Woodside community, GradComm asked Woodsiders to volunteer their time – half an hour a fortnight – to place a video call, provide support and casual mentorship and establish new connections in their new workplace.
Sam reveals Meg O'Neill, executive vice president Development, was the inspiration.
"Meg lent her support to the Adopt a Health Care Worker campaign and we decided to run a similar initiative to support Woodside's first-year graduates," she explains.
It proved a great success.
"I am delighted to see such a huge uptake in the Adopt-A-Grad program," says executive vice president, chief financial officer and GradComm sponsor Sherry Duhe.
"At unprecedented challenging times like these, our graduates need support and connectivity from our more experienced employees more than ever before."
Indeed, it was so successful that it was decided to expand the program to include all graduates across all year levels, allowing for each graduate to have six diverse mentors.
The feedback from graduates has been very positive.
"The Adopt-A-Grad program has been very enjoyable and insightful so far," says graduate development engineer Jessica Liddle.
"It was great to have a virtual coffee with someone new as it has allowed me to continue networking and learning about different areas of the business while working from home."
Graduate mechanical engineer Nevin Jayawardena says: "When I joined Woodside earlier this year, I looked forward to attending the networking and learning events to better understand the wider business and to also create valuable support networks.
"Although COVID-19 has put a hold on these events, this initiative has allowed me as a first-year grad working in isolation to find my feet and experience the supportive Woodside culture."
"For me, this is a true reflection of Woodside's values and shows that everyone supports each other and believes in 'working together'," explains graduate digital analyst Anshu Chauhan.
Not only did the graduates benefit from Adopt-A-Grad, so did the mentors.
"My main takeaway is that a new relationship and connection was created, and the conversation was two way – we learned from each other," says Contracting and Procurement manager Richard Bell.
Subsea and Pipelines engineering lead Chris May reflects on what he gained.
"Being a mature student, Josh (the graduate he mentored) had different work experience prior to Woodside," Chris relates.
"We discussed how to leverage transferable skills and keep building skills as your career develops."
Vice president of Performance Excellence Tracy Jones believes the program is a demonstration of Woodside values of supporting one another.
"It's an example of why Woodside is such an awesome company to be part of," Tracy says.
Read the full Q2 2020 issue of Trunkline here.