People and community
30 Apr 2019
Investing in the Pilbara's future
From trainee to lead trainer, Donna's career has come full circle.
After a career change in 2007, she commenced a production operator traineeship at Woodside's Production Academy at Karratha Gas Plant. Now she heads the Academy.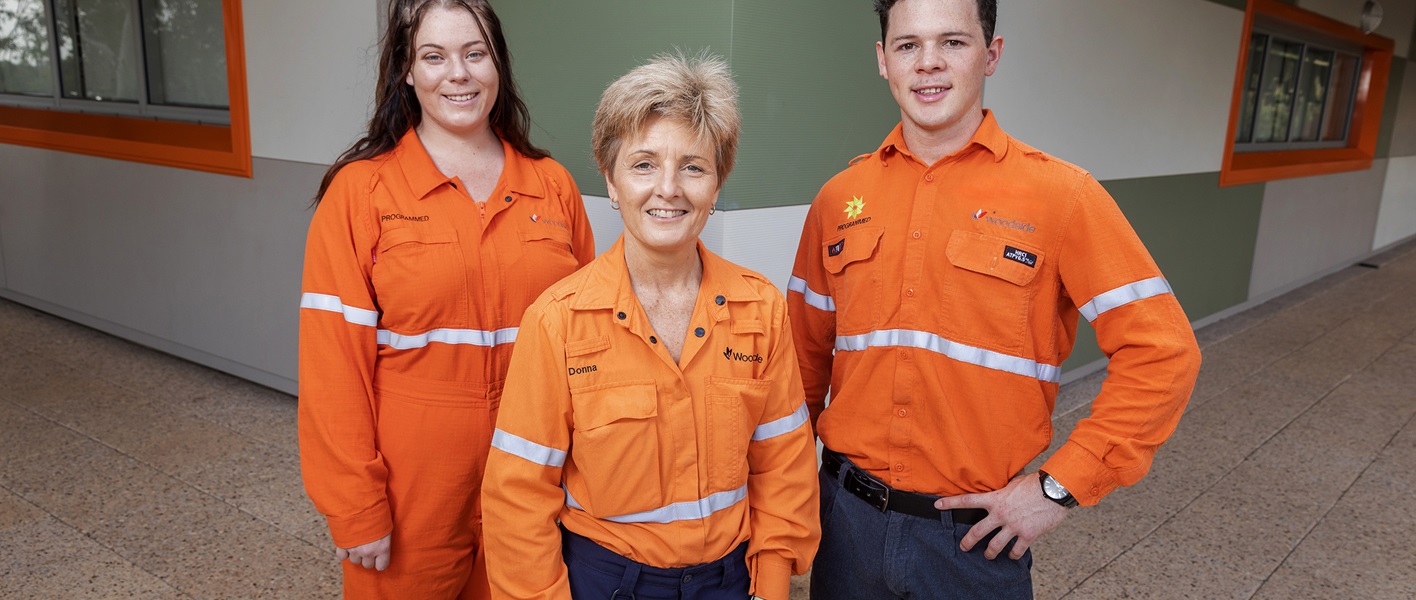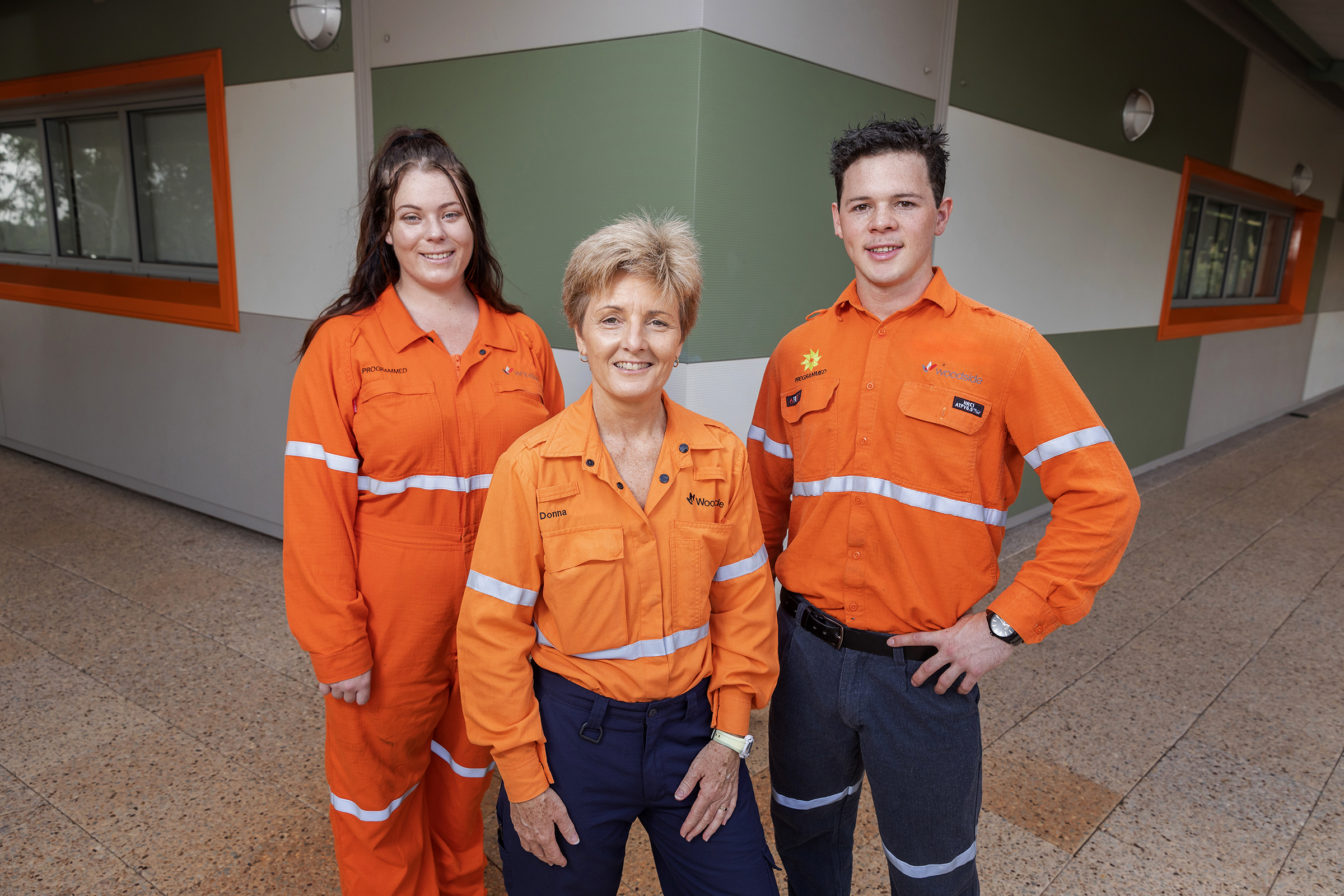 "I now lead the Karratha-based trainers who are bringing on the next generation of technicians, administration and laboratory staff, and tradespeople, who will run our facilities in the future," Donna says.
This year, 58 local Karratha residents commenced traineeships and apprenticeships at the Academy. Hundreds of people have passed through the Academy's doors since it first opened in 2002 and many, like Donna, have gone on to full-time employment with Woodside.
Woodside's Asset Manager at the Karratha Gas Plant, Andrew Lobb, said 'growing our own' was a key focus for Woodside.
"We are creating a pipeline of skilled personnel to operate our facilities into the future," Andrew said.
"Wherever possible, we take on residential trainees and apprentices to give locals the opportunity to complete training and gain full-time employment here in Karratha".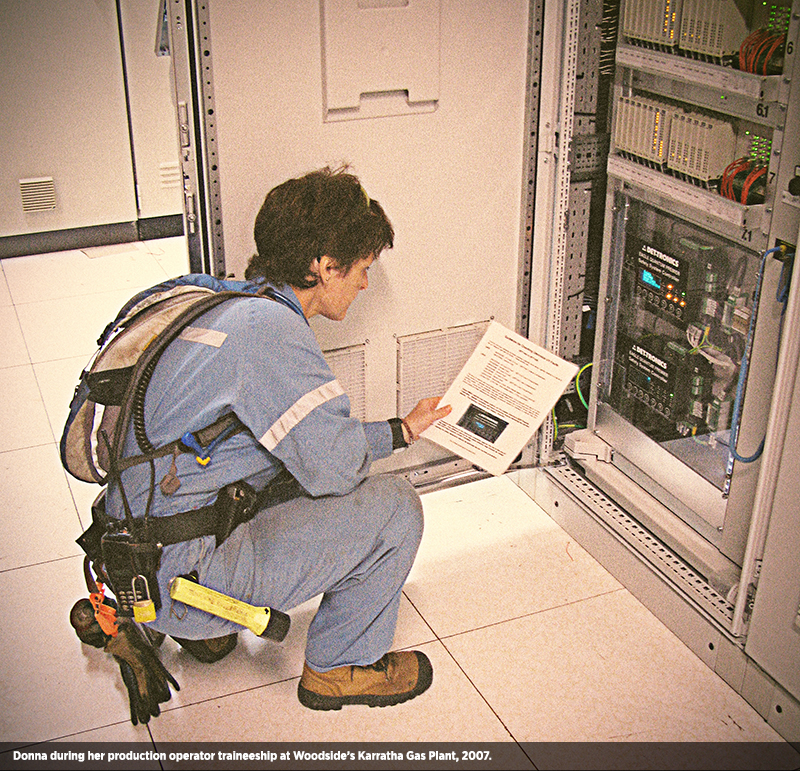 During their training, apprentices and trainees are hosted by Woodside and employed by Programmed. Apprenticeships and traineeships create valuable routes to employment for Karratha people, and competition is fierce.
Mikayla, who accepted a full-time position with Woodside back in February 2017, said she felt nervous starting her apprenticeship four years earlier.
"I was really nervous being on such a big site and knowing very little about the LNG process and the job," Mikayla said.
"But everyone was really welcoming and there were five first-year mechanical apprentices in my group so we helped each other a lot."
Mikayla said she found out about the apprenticeship at school where she completed a pre-apprenticeship, learning basic skills that she said were very helpful when starting her apprenticeship with Woodside.
Mikayla now works a Maintenance Technician across Woodside's Burrup Facilities.
If you or someone you know is interested in a traineeship and apprenticeship with Woodside, visit https://www.jobs.programmed.com.au/woodside.
Applications for the 2020 intake open 10 May 2019.