GWF-2 puts foot on the gas
First gas from the Greater Western Flank-2 project was achieved in October, six months ahead of schedule and US$630 million under the original budget.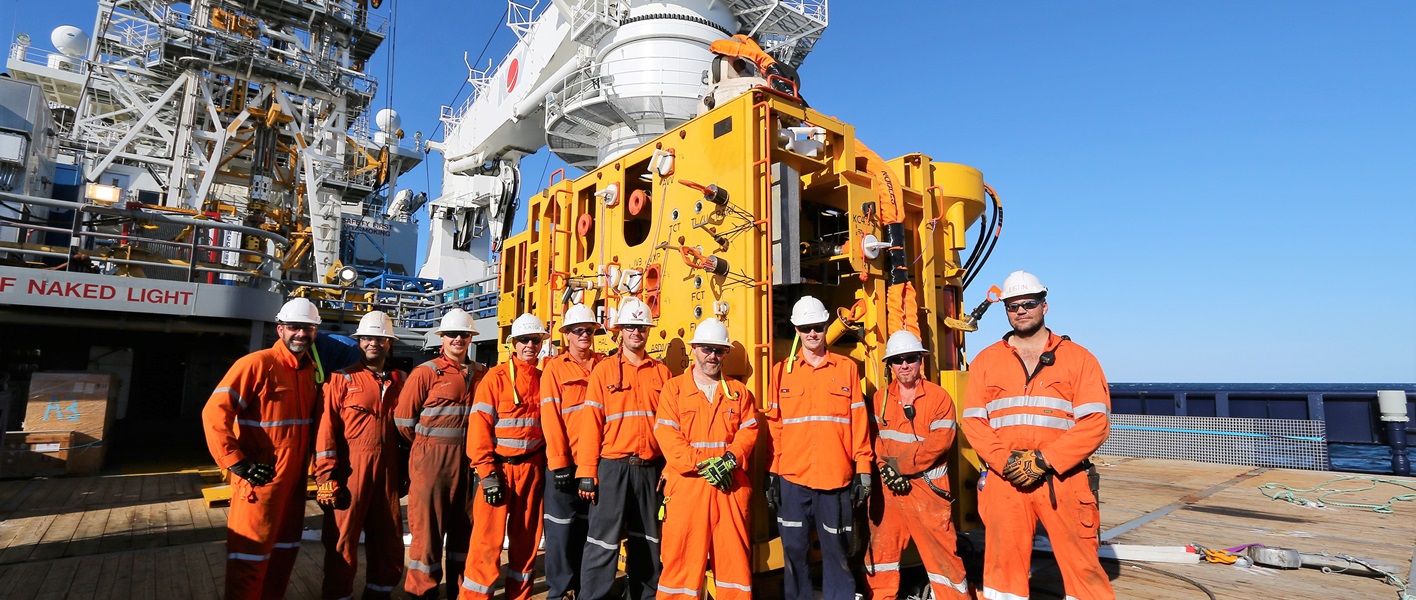 First gas from the Greater Western Flank-2 (GWF-2) Project commenced early in October 2018 – six months ahead of schedule and US$630 million ($890 million) under the project's original budget of US$2 billion.
First gas was achieved on 23 October from the Lady Nora Pemberton 03 well.
"It's a fantastic result and only possible thanks to outstanding collaboration, planning and execution across the business," says GWF-2 project manager Andy Fielding.
"Whenever we came across a challenge we worked together to achieve our objective without compromising safety or reliability.
"It's also a tribute to our contractors who were willing to work closely with us to push the envelope and accelerate the project. That was absolutely critical."
GWF-2 seeks to develop six hydrocarbon fields located some 175 km north west of Dampier, off WA's north west coast, with eight production wells tied back to Goodwyn Alpha (GWA) platform via a 35 km-long subsea pipeline.
Andy took charge of GWF-2 in September 2014.
"I clearly remember FID (final investment decision) as it occurred on the day of the Woodside end of year party in 2015," he recounts.
"It gave the project team something extra to celebrate.
"At that time we didn't know the project would be as successful as it was; but I did know I would ask the team to go after every opportunity."
Andy lists some of those opportunities, and how they were seized.
"Our mission was to develop five wells on a P50 (50% probability) basis by the middle of 2019 and another three wells by the end of 2019," he explains.
"Through many, many different approaches we delivered all eight wells in one go – before the end of 2018."
It wasn't all plain sailing, and Andy recalls an early hiccup.
"In fact, we started behind the eight ball on day one because drilling was delayed by three months when the drilling rig we had lined up was redeployed to Pluto," he notes.
Rather than delay to match the rig availability, "we kept our foot on the gas," as Andy describes it, "and pressed on with our base plan so if other opportunities emerged, the schedule would be ahead of the game, not behind."
And that's exactly what happened when another rig became available.
"We tried to create more value by virtue of creating opportunities wherever we could and protecting known opportunities by de-risking hardware delivery and offshore activities as much as possible," Andy continues.
"For example, we decided to use a light well intervention vessel, not the rig, to deploy the subsea trees which meant we could take their delivery off the critical path and deliver them later."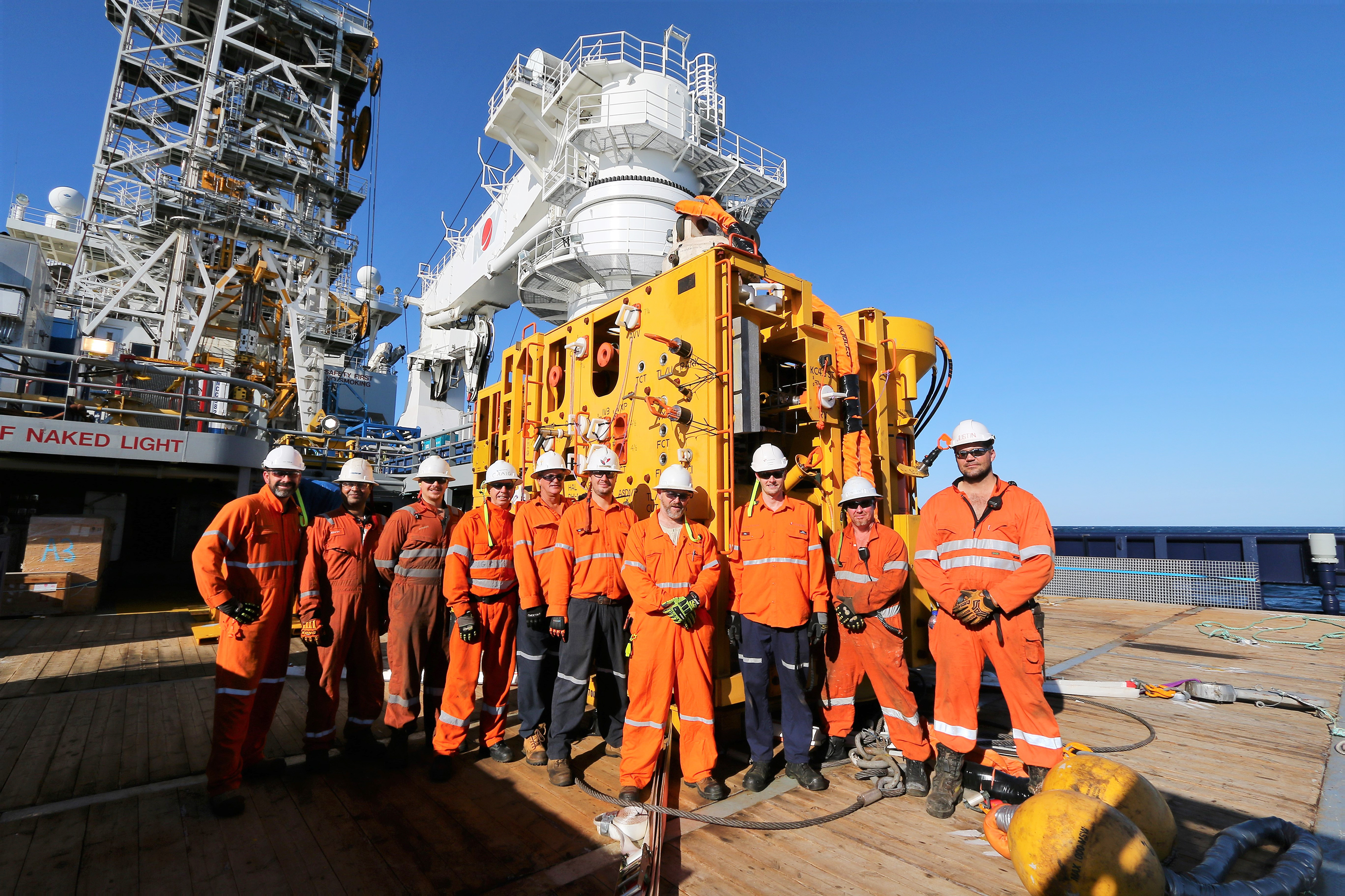 Also critical to the success of the project was enabling innovative thinking.
Every six months, the project team would come together to discuss our delivery work scopes bringing clarity to project interfaces across the project.
"It meant the core project team could work collaboratively and actively look for opportunities to execute the project safely and in the most efficient way," Andy reports.
Combining two drilling campaigns into one scope and accelerating subsea and pipelines scopes were the major contributors for early first gas.
Andy asked Paul Kelley, general manager well engineering, and Dave Noblett, lead development coordinator, if they could bring forward two wells from the planned second campaign into the first.
They could.
He then asked for the third and final well to be brought in, too.
The biggest barrier was completing the well during the cyclone season.
So an investment in longer term weather forecasting was made, providing confidence for the team to combine the final well into single, consolidated campaign.
The result?
Drilling had been scheduled to be completed in the second half of 2018; instead, it finished before the end of March 2018.
Another important contributor was collaboration with contractors, such as the pipelay contractor, McDermott.
Woodside worked with McDermott at its fabrication facility in Batam, Indonesia, to develop a double joint method for pipelay.
"The 12-metre pipes were double-jointed into 24-metre lengths," explains pipeline delivery manager Leigh Coleman.
"The pipe was then shipped directly from Batam to the pipelay vessel to the field where they were laid to the seabed to construct the pipeline."
This halved the laying time at sea, cutting out vessel waiting time, reducing costs and drastically reducing HSE exposure.
"We adopted the mantra 'Simplify, simplify and simplify again' and we tried to simplify the design at all stages," adds Andy, pointing to another successful collaboration – with Oceaneering.
Simplifying the design of the umbilical meant Oceaneering could manufacture the umbilical without any modifications to its plant in Scotland.
Fiachra Gleeson is Subsea and Pipelines (SS&PL) delivery manager for Senegal, and previously held the same position for GWF-2.
"The subsea team displayed fantastic collaboration and innovation in accelerating its work scopes," Fiachra says.
He singles out:
Decoupling the tubing head spool delivery from the Xmas tree delivery, enabling a low-cost vessel of opportunity to be used instead of the more expensive drill rig;
Installing the Xmas trees as part of the light well installation campaign, which also produced savings and schedule benefits;
The seamless loadout of umbilical to the installation vessel carousel at the umbilical manufacturer's facility.
Fiachra adds: "Credit is due to the team and the support they received from Projects, Drilling and Completions and SS&PL. Without this collaboration, such success would not have been achievable."
Senior vice president Projects Mike Robinson describes GWF-2 as "a fantastic achievement" and "a world-class result that continues to build on our track record of delivering to or better than our promise".
Mike adds: "It demonstrates our ability to collaborate, innovate and accelerate in a way that delivers maximum value for our business and that of our partners.
"I thank everyone involved in the GWF-2 Project for their hard work, resilience, teamwork and dedication throughout."
Read the full Q4 2018 issue of Trunkline here.