Flexi time
Flexible working is a key plank in Woodside's revised Inclusion and Diversity strategy, encompassing factors such as when and where we work.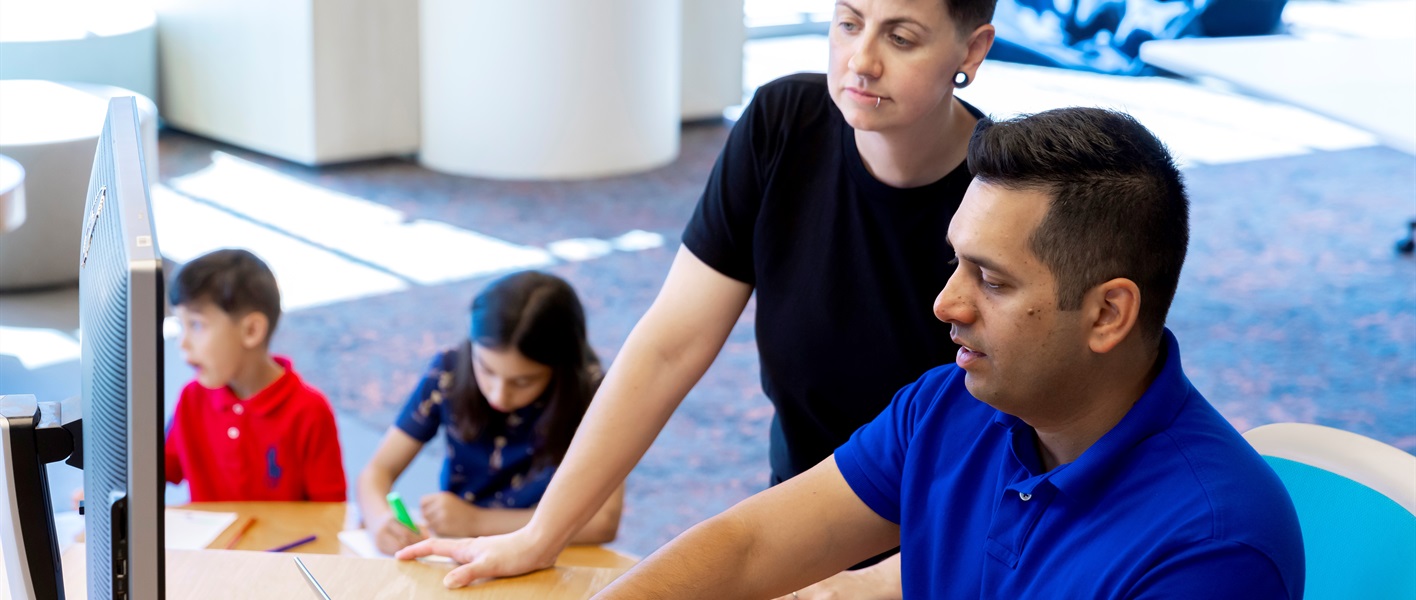 In the US comedy movie "Nine to Five", three employees had to kidnap their boss and hold him hostage to introduce flexible work hours.
It's been a little easier at Woodside where working flexibly has been an accepted practice for some years, and been fully supported by management.
Now it's developed a stage further. Flexible work arrangements are seen as enabling an inclusive workplace for everyone and form a key plank of Woodside's revised Inclusion and Diversity Strategy, 2021-25.
"Research from across Australia and internationally shows that flexible working improves engagement, wellbeing and performance – the workforce and the business are both winners," explains Inclusion and Diversity Manager Kathryn Daws.
"Our new guideline puts trust in Woodsiders to make good decisions about working flexibly to help them be successful."
The new approach was rolled out in Q2 and Executive Vice President and Chief Financial Officer Sherry Duhe told senior leaders: "We fully expect everyone here to think about how you can flexibly work and how you can help your teams to do that."
The key changes to flexible work encompass:
Where we work: There is increased clarification and support for employees to work from home, when their role can be performed equally well away from their primary work location.
Ensuring a safe workplace at home: Woodside is committed to ensuring people remain safe, wherever they work – including home. In order to help Woodsiders assess their homebased work environment, the Health and Safety team released an online assessment tool.
When we work: A "central" shared working time between 10am to 2pm has been introduced for non-rostered employees, with more flexibility for people to adjust start and finish times of their working day.
A scaled approach to flexible work: In some instances, an employee will be empowered to decide themselves about using flexibility. In others, informal arrangements need to be agreed between an employee and line manager; in some, a formal change should be documented.
Application: Flexible work is now more accessible to more people. The focus has shifted from accommodating people who might have a specific need, such as parenting, caring, illness or injury, to recognising the value flexibility can provide to individuals and to the business, regardless of the reason for it. Rostered roles are typically more difficult to conduct flexibly. Our guideline gives further clarity on eligibility considerations for these roles.
Senior Vice President Agility Niall Myles has used flexibility in many ways over the past nine years or so.
"The key factors to successfully working flexibly are clear communication and solid early planning," he advises.
"Also, I realised that a strong and capable second in charge would be needed to replace me for some lengthy periods away from work.
"Far from being a negative, it created an early career development opportunity for someone else to step up, and it benefitted Woodside by creating a stronger 'bench' support and resilience in the team." Subsea and Pipelines (SS&PL) Engineer David Hewetson greatly appreciates the freedom flexible work provides to be more involved in home life.
"I remember broaching the subject of flexible working with some trepidation but was pleasantly surprised by the encouragement and support I received from my manager and the SS&PL Engineering Team," he relates.
"Today, I started at 6am and will be leaving at 2pm. "I'll pick up my boys from school and head to karate training for the youngest, then organise uniforms for footy.
"My partner works in health care and has very limited flexibility, so I really appreciate the opportunity at Woodside to come up with a solution that works for everyone."
People and Global Capability (P&GC) Vice President Jacky Connolly said over the next few years Woodside would continue to explore more ways to apply flexibility, such as considering more choices for rostered workers.
Transition time
Frances Kernot is a flexible work veteran.
"In fact, there hasn't been a time at Woodside when I've not had a flexible work arrangement," she recounts.
She's exploring another aspect with a transition to retirement arrangement, comprising two days a week as Government and Planning Manager in Internal Audit.
"I had been looking at getting more time for family, friends, the community and for myself but not quite ready to plunge into full-time retirement," Frances explains.
"This solution, which became a reality with the support of People & Global Capability and my functional manager, was very attractive."
Since joining Woodside in 2004 as assistant company secretary (four days a week), she has enjoyed various roles in various functions and teams.
In all positions she's worked flexible hours and a variety of hours, finding the right balance between role requirements and phases of life.
"My requests have always been received very positively by my immediate line managers," Frances reports.
For those considering a similar move, Frances advises inquiring what options might be available, and thinking creatively about how their role could be managed differently or what different role they might take.
Read the Q2 2021 edition of Trunkline here.