Driving new markets
The world's future lies in clean energy and Woodside intends to be at the vanguard of its supply through hydrogen. The Hydrogen Council forecasts the hydrogen market currently worth $120 billion annually could expand seven-fold by 2050.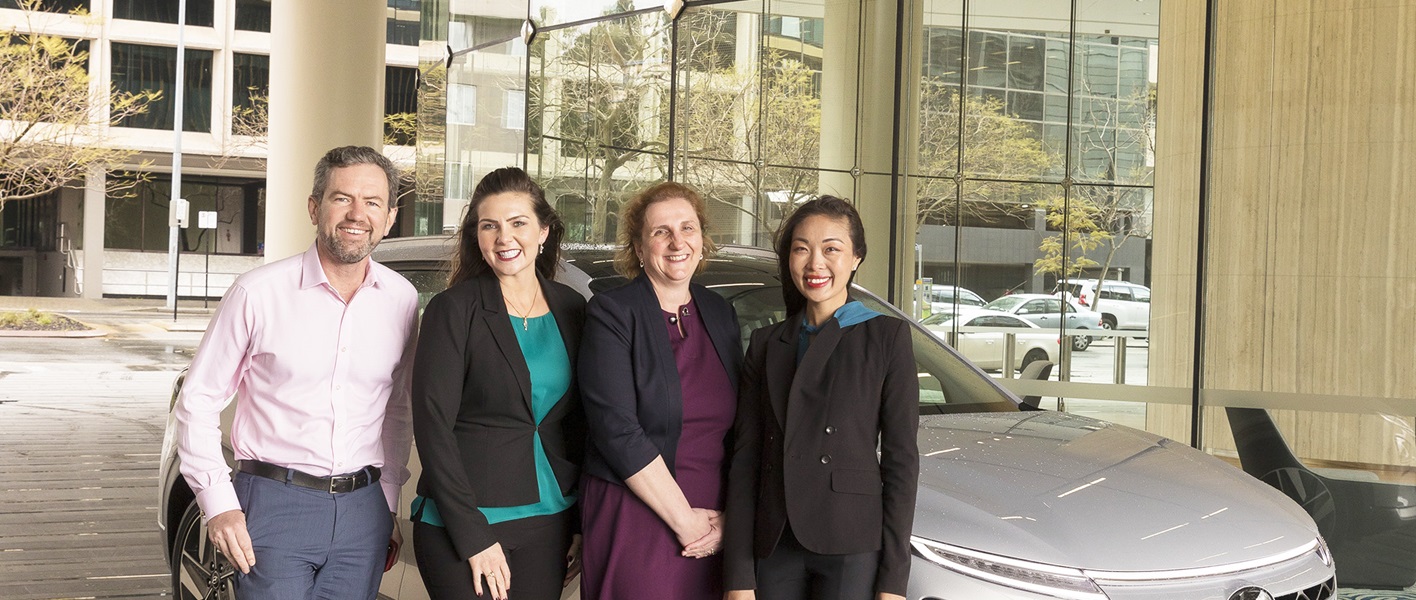 Under head of commercialisation Shannon O'Rourke, commercialisation managers Andrea Galt, Nancy Nguyen and Sussan Johnson are examining potential markets and developing links in Korea, Japan and Australia. "Woodside's business is the bulk supply of energy; we specialise in liquefied gas and have great relationships with energy customers across Asia," Shannon explains. "Hydrogen is just such a natural fit. We're aiming to position Woodside as an exporter of renewables and hydrogen to future-proof our business."
The company's drive towards a lower carbon future through integrating renewables and battery storage paves the way for exploring options for hydrogen production.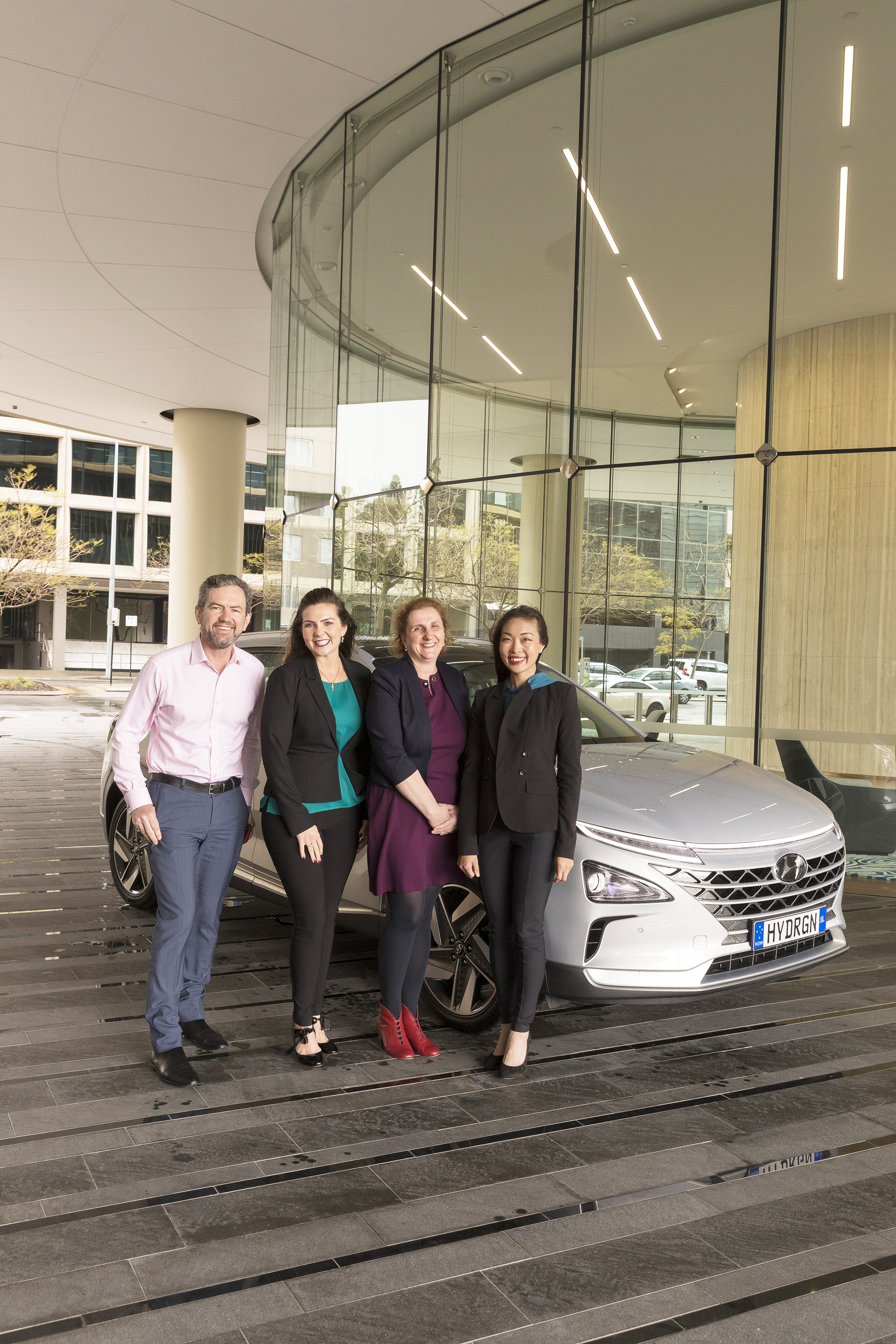 Buoyant future tipped for hydrogen
It can be produced either from gas via a process called steam methane reforming (also known as "blue hydrogen") or via electrolysis using renewable energy to split water into hydrogen and oxygen ("green hydrogen"). And it can be transported in liquid form, ammonia or via chemical hydrides.
"Green hydrogen is the holy grail and if people want green hydrogen, we're happy to deliver," says Shannon. "But currently, the best way to export hydrogen is via LNG. "We'll start in the end markets first, then as we scale up, we'll drive down costs and begin exports by 2030." Woodside is currently working with industry in Japan and Korea to help meet emissions reduction targets.
Nancy points out that Japan, which is at the forefront of hydrogen technology, has released a world-first strategy to change the country's energy mix and build a hydrogen society. "Japan is working to showcase its capabilities at the 2020 Tokyo Olympics," she says, adding Woodside intends to form alliances with Japanese companies to advance our knowledge of hydrogen.
Andrea says Woodside has signed two non-binding memorandum of understandings (MOU), one with KOGAS and one with Pusan National University in South Korea. "Around the world, 26 car makers are looking at hydrogen-powered vehicles, and Hyundai, Toyota and Honda already have models on the market," Andrea says.
Hydrogen is also of growing importance in Australia. In Victoria, Kawasaki Heavy Industry has kicked off the first liquid hydrogen export pilot project converting brown coal into hydrogen for power generation in Kobe, Japan.
With a range of between 600 and 800 km, and steam the only emission, hydrogen-powered cars offer clear advantages over battery-powered vehicles. One current hurdle is the high cost of establishing infrastructure to fuel vehicles. But that hasn't stopped the early adopters, with Anheuser-Busch ordering 800 hydrogen-powered trucks and Walmart converting more than 50 distribution centres to use hydrogen-powered forklifts.
"The future is buoyant for hydrogen and Woodside," says Shannon.