Cores for celebration
Woodside has taken an industry-leading leap forward by slashing the time taken to deliver seismic data to the desktop from weeks to hours.
Woodside has taken an industry-leading leap forward in efforts to deliver seismic data to the desktop. Using hyperscale cloud computing, we were able to deliver within hours results that would normally take weeks.
To appreciate the size of this extraordinary breakthrough, you would need a 4.2 km-high stack of ordinary laptops. Those laptops would deliver the equivalent of one million virtual central processing units (vCPUs) – the same number that Woodside, with the help of Amazon Web Services (AWS) infrastructure, used to achieve its feat.
It was a truly global effort in which Woodside's Subsurface Technology team, supported by AWS staff in Perth, executed the workload across three separate AWS data centres in the United States. The software used was developed via our long-standing relationship with S-Cube, a tech start-up spun out from London's Imperial College.
The "brain" of a central proccessing unit (CPU) is called a core and the million-core milestone was reached in late November after careful preparation that included long days in the office setting up, testing, validating and monitoring the stability of the algorithm as it scaled up to 1.1 million cores.
Once at scale, each iteration of seismic data processing took only 90 minutes to complete, well ahead of the usual 10 days it would take using Woodside's supercomputer Moordiup.
AWS Vice President Bill Vass later described Woodside as one of the world's leading innovators. "Woodside is the first energy company to reach this scale," he noted.
In fact, Woodside is one of only a handful of companies in the world to simultaneously use more than one million vCPUs via AWS infrastructure.
All that computing power enabled the subsurface team to take a novel approach to full-waveform inversion using 3200 km2 of 3D seismic data from the Greater Sunrise gas field. That's an area roughly 70 km long and 45 km wide, containing data from more than 4 km below the surface.
The complex geology of the Greater Sunrise region, which is located offshore Timor-Leste, requires new technologies to better understand its subsurface properties. Previously, this computationally demanding method would have been considered unaffordable.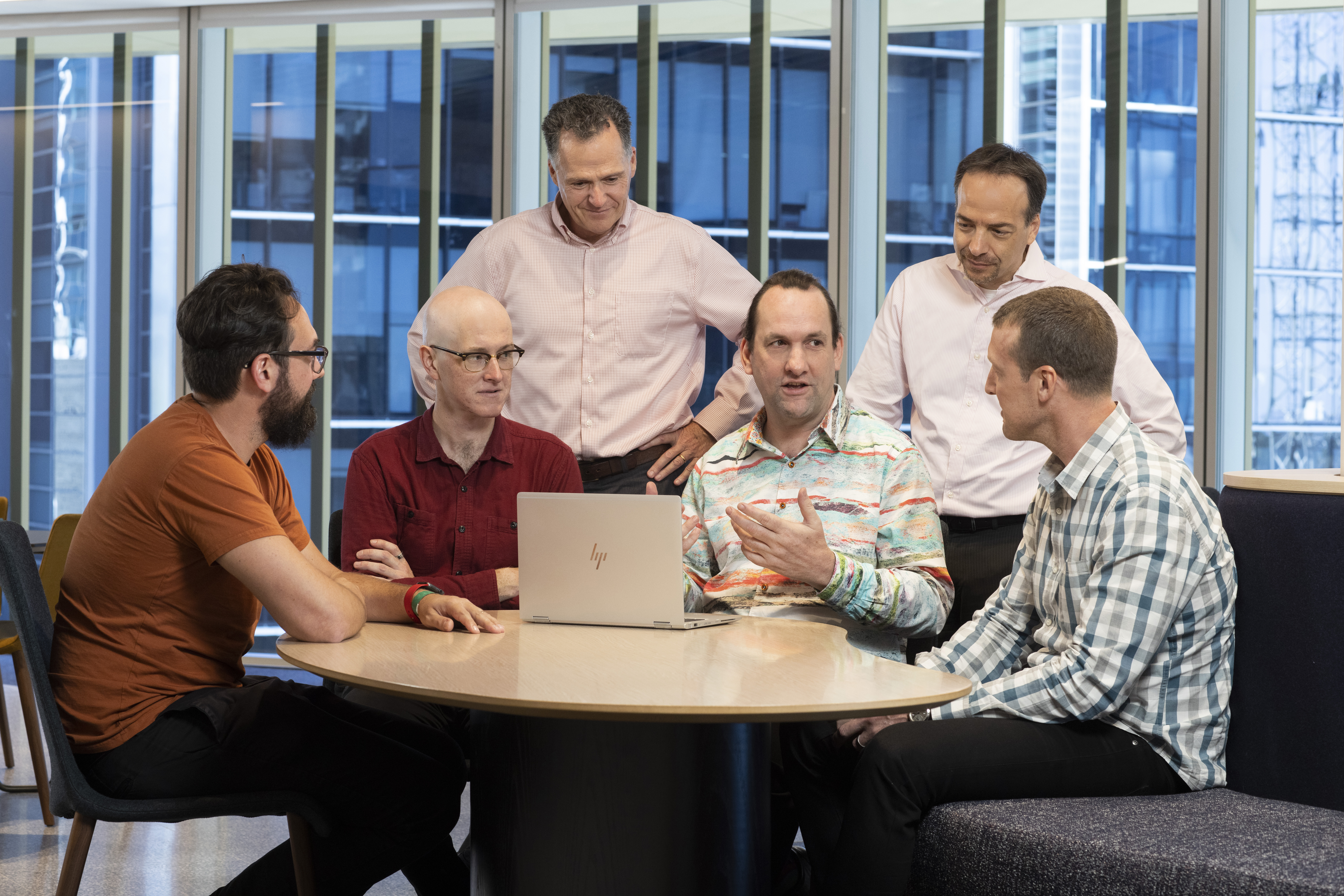 Woodside's Executive Vice President Shaun Gregory says it's a great example of how working collaboratively across our business and with our partners can enhance value and productivity.
"Being able to get seismic results in hours – about 150 times faster – means that we can be decision-ready sooner," Shaun notes.
The achievement builds on a challenge set by Shaun three years ago when he asked our subsurface and digital teams to see whether they could reduce the time it took to process seismic data from weeks to days.
And it was made possible because of the long-term collaboration with S-Cube to develop cutting-edge FWI algorithms and our well-established relationship with AWS, with which we formed a strategic cloud provider partnership in early 2020.
The work, which informs the subsurface technology team's Advanced Imaging project, was supported by staff from the Geoscience, Digital and Sunrise teams.
Subsurface Technology Program Manager Darryl Harris says it opens the way for game-changing improvements.
"What we've learnt from this project will enable significant acceleration and cost reduction for FWI projects going forward," Darryl says.
Read the full Q4 2020 issue of Trunkline here.