Condensate cargo marks carbon progress
Pluto LNG has broken new ground with its first cargo of carbon-offset condensate, which was delivered to customers in the Asia-Pacific region.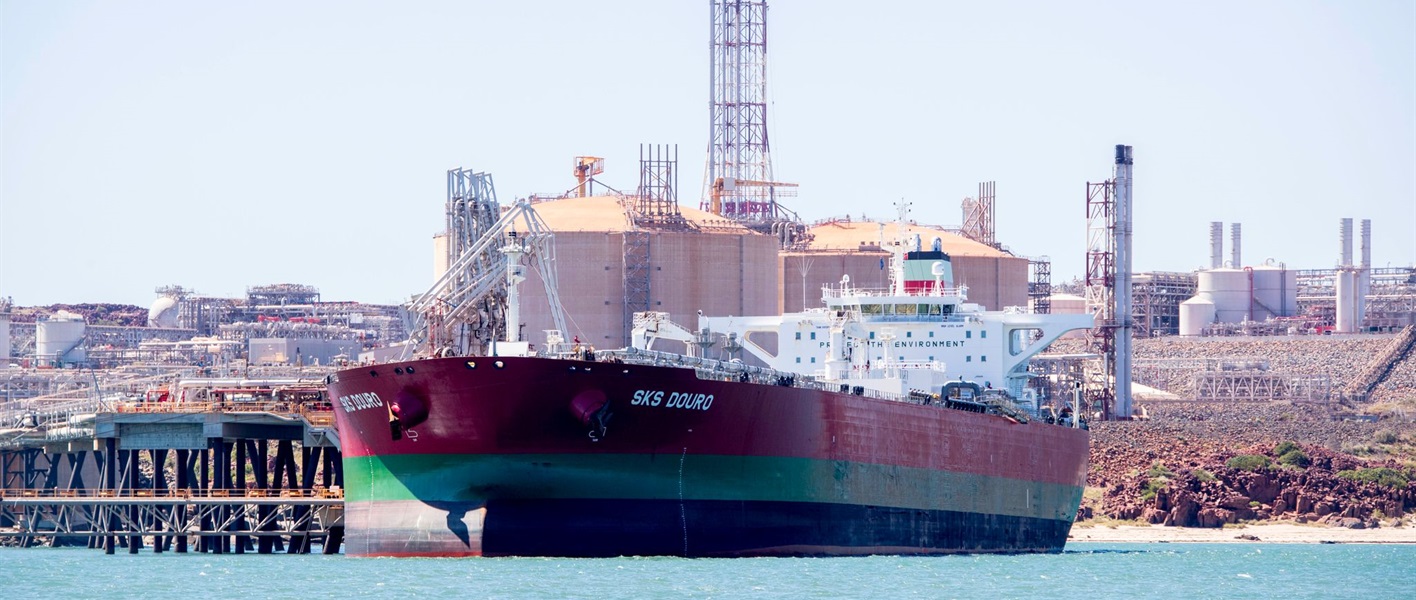 Pluto LNG broke new ground in Q1 with the delivery of its first-ever carbon offset condensate cargo.
This is a significant milestone for Woodside and its joint venture participants, demonstrating tangible progress towards offering carbon differentiated products to the Asian market.
Carbon dioxide equivalent emissions associated with the extraction, storage and shipping of the cargo have been offset through a combination of efficiency measures to reduce actual emissions, and the surrender of high quality carbon offsets sourced from nature-based projects in the Asia Pacific region.
"There are two halves of the market unfolding," explains Carbon Adviser Joel Hernaman.
"One is around the transparency and accountability of emissions and the other is reducing the net emissions associated with the transaction. We've captured the good parts about both of those in this transaction."
Commodity trader Trafigura worked with the vessel owner to minimise emissions associated with transporting the cargo.
The cargo was delivered to customers in the Asia Pacific region on the vessel SKS Duoro. Carbon dioxide equivalent emissions have been calculated jointly by Woodside and Trafigura, specific to the cargo and its voyage.
"Feedback from the liquids trading and carbon market has been positive, particularly in relation to the rigour of calculating actual carbon emissions and use of high quality and meaningful carbon offsets," says Elise Marciano, Oil Trader.
The transaction was delivered by a team comprising members of marketing, carbon and legal, with broad support from many functions. The team conceived the idea after noticing carbon offset LNG and crude transactions executed globally.
"The drive came from within, and that's a testament to the way the team worked," says Steve Parks, Liquids Trading Manager.
Strong support was received from joint venture participants Kansai Electric and Tokyo Gas to turn the concept into reality.
"The transaction brought all the participants in the joint venture responsible for producing the condensate together with the customer, a global trading company, in support of our recently announced emissions reduction targets," says Mark Abbotsford, Vice President Marketing Trading and Shipping.
Senior Legal Counsel Prue Taylor says: "The buy-in from all parties and their desire to work together, build capability and work through various legal, regulatory and commercial complexities was impressive."
The motivation was to build market understanding and capability to position Woodside for the future, when carbon differentiated products are expected to become increasingly sought after by buyers as a means of achieving decarbonisation targets.
Many Asian countries have already established carbon reduction targets and are interested in the purchase of low carbon, or carbon offset products. A memorandum of understanding has been signed with Trafigura and the team is investigating opportunities for further cooperation in the marketing of carbon offset condensate, crude oil and liquefied petroleum gas.
Read the Q2 2021 edition of Trunkline here.