People and community
11 Oct 2019
Cancer200
The Cancer200 Ride, previously known as the Ride to Conquer Cancer, has been supported by dedicated Woodside employees since 2012.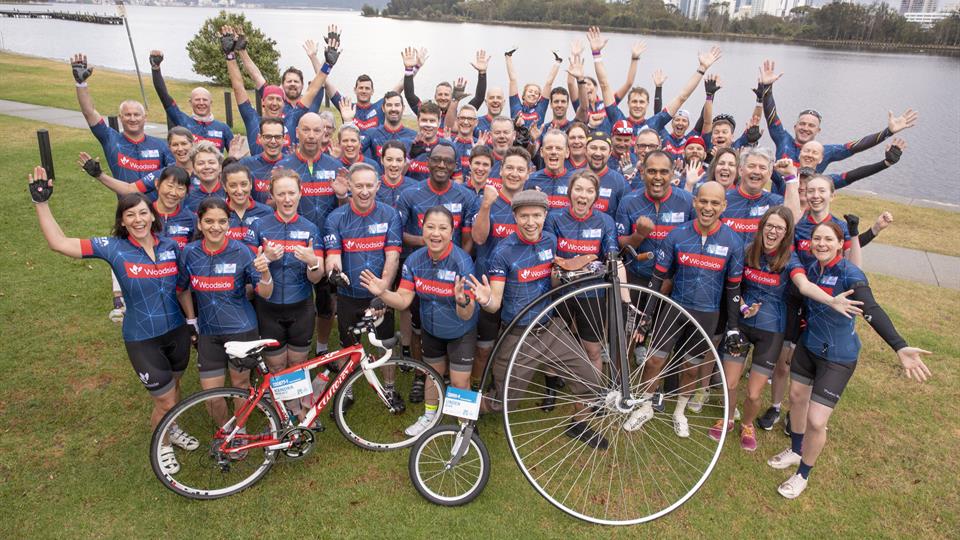 Team Woodside began with three passionate staff members who wanted to raise money for the life-saving cancer research undertaken by the Harry Perkins Institute. Now riding for its seventh year, Team Woodside has grown to almost 100 riders, having raised over A$1.7 million to date.
Woodside proudly partners with the Harry Perkins Institute through the Woodside Fellowship in Cancer Research and sponsorship of the Cancer200 ride event. As a company, our support of cancer research has been inspired by the dedication and commitment of our employees and their passion to make a difference.
Visit the Team Woodside fundraising page to donate today.