Attracting top talent
Employing the best talent is a priority to Woodside becoming a global leader in downstream oil and gas.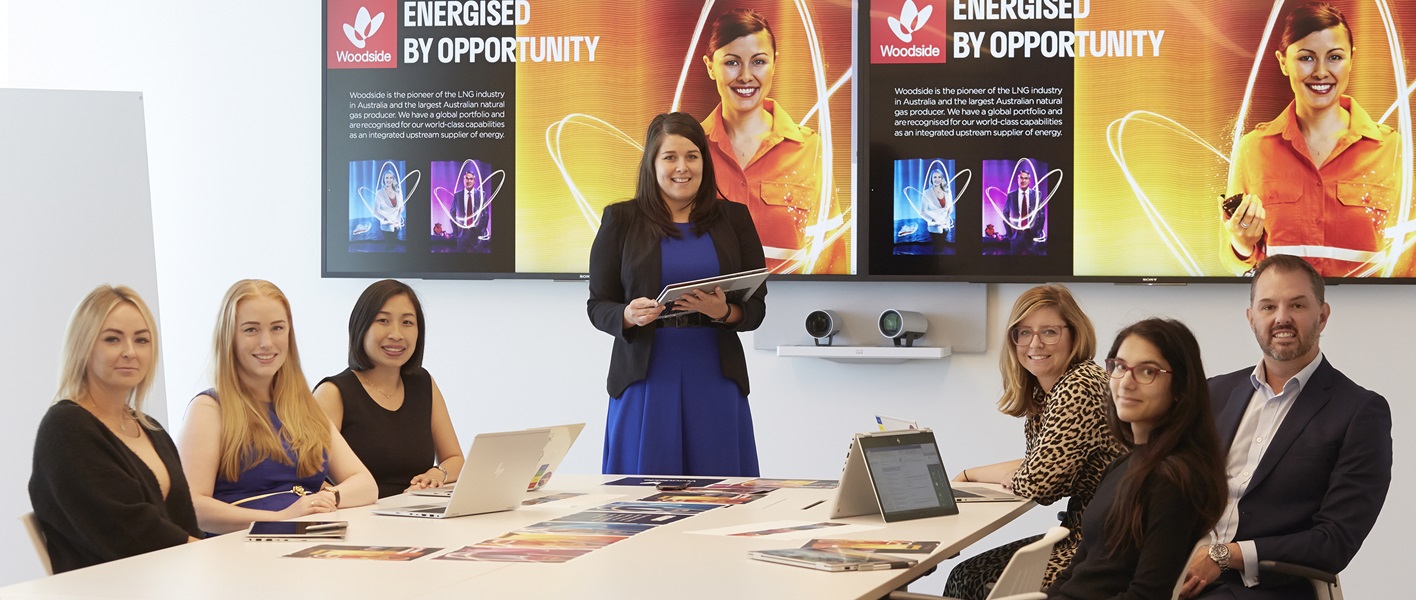 And our ambition to be an employer of choice has received a major boost with The Australian Financial Review (AFR) nominating Woodside as the Top Resources Industry graduate employer for 2019.
It's a significant accolade for the business and for those whose role is to promote Woodside in the employment market – the recruitment team, led by resourcing manager Nicole Magill, inside People and Global Capability (P&GC).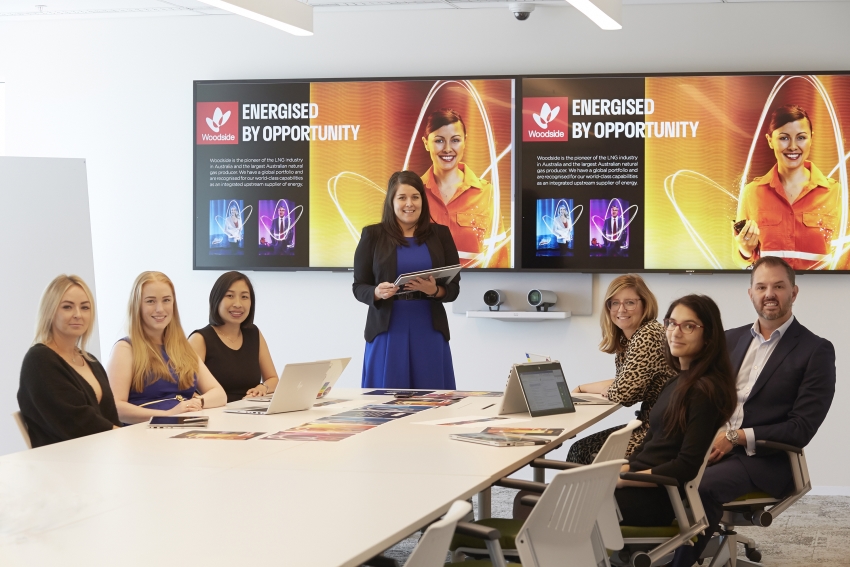 "Being number one in our very competitive industry is a fantastic achievement and rewards the team and the business for their hard work," says Nicole.
She adds Woodside also has risen to 34th position in the AFR's list of Top 100 Graduate Employers for 2019, which details the companies Australian graduates are most interested in joining.
Nicole says one of Woodside's attractions is the award-winning Graduate Development Program (GDP) which has been operating for the past 30 years.
"Our evolution of this program reflects all the exciting opportunities we have at Woodside and fits in with our mantra 'it's not just a career, it's an adventure'," she notes.
Nicole's team and Corporate Affairs have re-branded Woodside's recruitment campaigns to better showcase the company and its strengths.
"We needed to make sure our culture now, and in the future, is reflected in the branding we have in the market and that we stood out from the crowd so candidates can connect with who we are and the exciting future pipeline of work Woodside has," she explains.
"So we're now using bright, eye-catching colours, as well as showcasing our diverse workforce."
Nicole is confident the re-branding will help keep Woodside in the forefront of students' minds as they focus on their careers.
Another indication of how well Woodside is positioning itself as an employer of choice in an increasingly competitive market is the number of applicants for our 2020 Graduate Development Program. At 6278, it is the largest number the company has ever received.
And vice president P&GC Jacky Connolly says it supports one of the organisation's key priorities – developing an inclusive and diverse workforce.
"We feel we have made positive improvements on female diversity at Woodside," Jacky says.
"We proactively and constructively challenge business stakeholders on our talent needs, and this has been reflected in the fact females make up more than 50% of our 2019 graduate cohort."
Jacky agrees the accolade of Top Resources Industry graduate employer highlights not only the good work of the recruitment team but the entire business.
"The need to hire more and more graduates every year is vital to the longevity of Woodside," she stresses.
"We enable people to grow from inside the business, and this is shown to work. For instance, there are people who started on the graduate program who have now been with us for more than 20 years."
The recruitment team will maintain a high focus on encouraging a diverse pool of applicants in future campaign, and Jacky points out the business is gearing up for a big phase in recruitment to meet our expansion plans.
"We want to attract the right people, and the new recruitment branding will help us do just that," she says.
Additionally, it sets up Woodside to reach success in our growth strategies as well as staying on track to meet Horizon I goals and prepare for Horizon II goals through the attraction and selection of great talent to complement our existing workforce.
Read the full Q1 2019 issue of Trunkline here.