Graduates and students
07 Jul 2021
A day in the life of a Cloud Engineer
Meet Lu, a Gradaute Cloud Engineer at Woodside.
A career at Woodside can take you in many different directions. We asked some of our graduates to share a glimpse of what their typical work days look like.
Here's a day in the life of Lu, Graduate Cloud Engineer.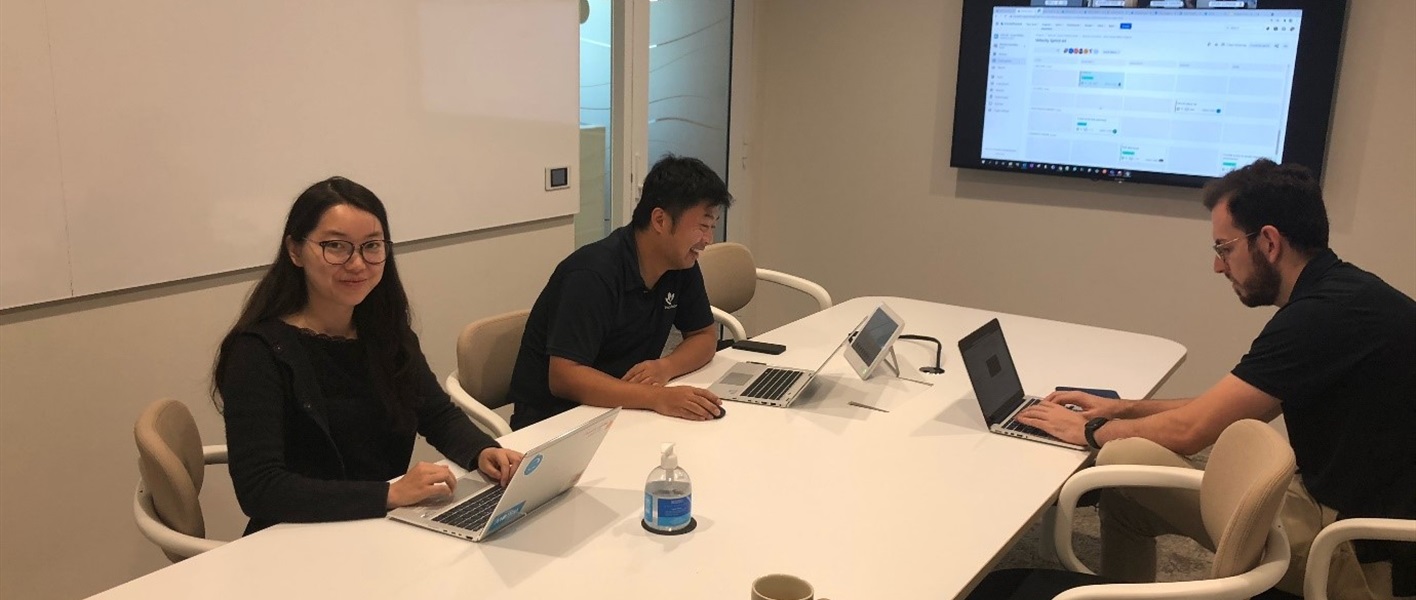 About Lu
Role: Graduate Cloud Engineer
University : The University of Melbourne
Degree: Masters of Information Technology (Distributed Computing)
I love getting hands-on and resolving challenges at work.
A typical day
6:25 am
Usually, I wake up a few minutes earlier than my alarm clock. I need to get out of my warm quilt quickly because time is of the essence!
8:00 am
I arrive at work and say good morning to my manager, and we chat about the AWS (Amazon Web Services) event we hosted yesterday. It was a full-day training event, and we were helping people get a better insight on the AWS Cloud and get involved with some hands-on labs.
We discuss our next big event – the AWS Game Day. This AWS game day will be a competition, which will target people who have some AWS experience and are passionate about exploring more in the cloud.
9:00 am
We have a stand-up meeting and go through the open job tickets. Tickets are how we assign tasks to our team members and it's a good opportunity to hear what everyone is working on.
9:30 am
After the stand-up meeting, I go back to my seat and continue to work on a project to clean up our cloud environment. I have created a script to tag and migrate data that is required and a script to delete the data that is no longer necessary.
But if I am to run the script for over 200 AWS accounts across the whole organisation, I need to automate the whole process. I'm tossing up two solutions, so I chat to my technical coach on which way is better.
We brainstorm on a whiteboard and come up with a neat solution. This is one of the most enjoyable parts of my job - every day I gain knowledge from my team that I can directly utilise.
12:00 pm
I have lunch with my friend who is a graduate in the Digital function. We chat about our work and life. We also plan to make a sukiyaki at her place on the weekend. I already feel excited about it!

3:00 pm
I have a meeting with another three cloud engineers. This meeting is to discuss about the solution architecture for another project in the team. I get to learn a lot about our current security system architecture in the cloud.

4:15 pm

It's home time. I pack up my bag and say goodbye to everyone. When I arrive home, the roses I planted are blooming!
Bright minds challenge us to be better. Find out more about graduate and student pathways here.