Supporting outcomes
Woodside is committed to partnering with Indigenous communities to create positive outcomes that promote self-determination and leave a lasting legacy.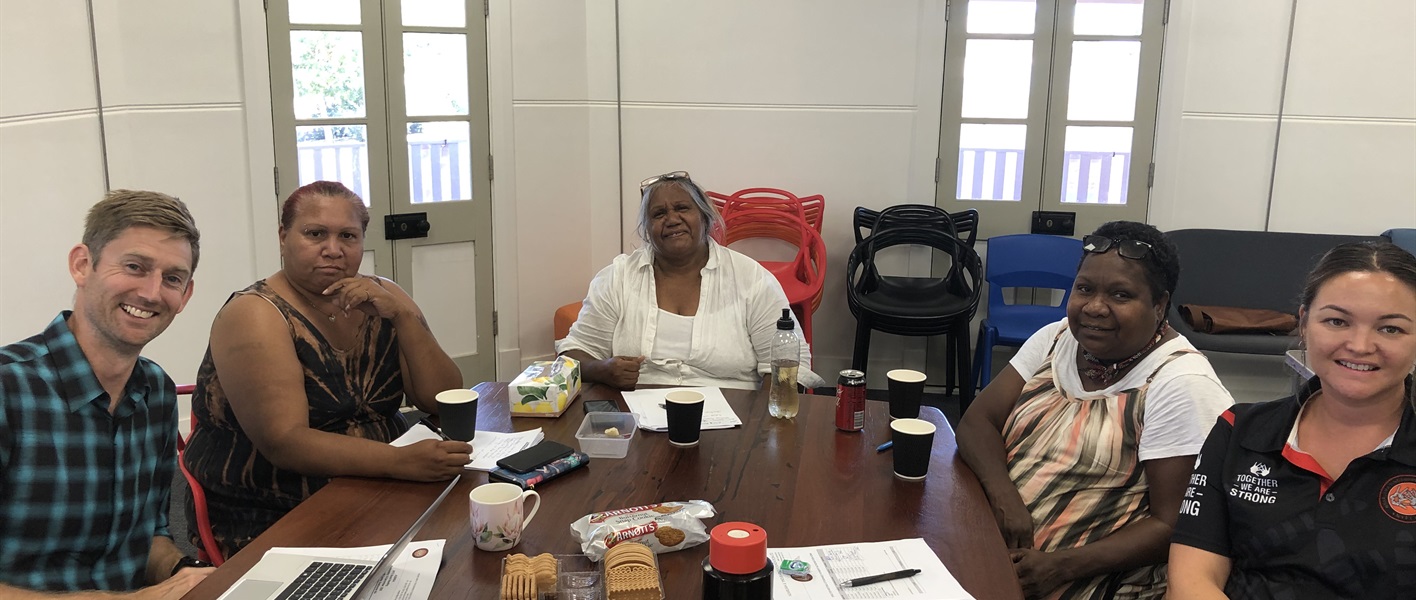 Woodside employees and Indigenous community partner Ngarluma Yindjibarndi Foundation Limited (NYFL) both shared the rewards through Woodside's Corporate Volunteering Program.

Through the program, three Woodside employees facilitated a two-day strategy workshop in Roebourne for NYFL and Garlbagu (formerly NYFL Commercial) to assist the organisations in developing their multi-year strategies and better understanding their risk appetite.
"Skilled volunteering is an extremely satisfying experience where you're able to take time out of your day job to apply your expertise and support organisations with limited resources," said Ben McRobb, Woodside Strategic Planning Manager.
"You can see the real time impact of your efforts.
"Having supported both organisations with strategy reviews, we not only helped define their focus, but our employees each learnt a lot through the cultural immersion working with the Ngarluma and Yindjibarndi people.
"Their community focus and cultural pride is energising."
NYFL CEO Graeme Sheard said: "The goals we had in mind for the sessions were well and truly achieved.
"Woodside gave genuine respect to the process and the people, and the outcomes were everything that I had hoped for.
"We look forward to showing Woodside where we are going and taking advantage of the time they provided to support our organisation."