Senegal surge
Senegal's first-ever offshore oil development is taking shape as Woodside works with key stakeholders to maintain momentum for this exciting prospect.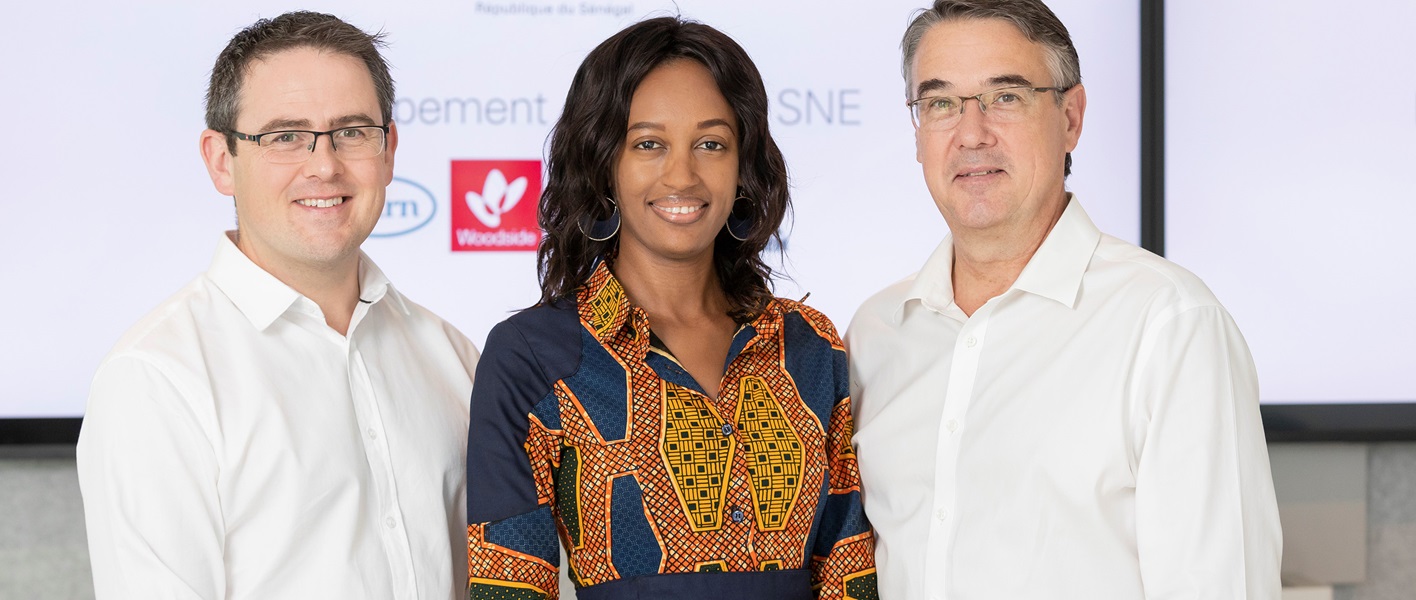 An extremely busy and productive 2018, and an equally busy year ahead.
That's the prognosis for 2019 for Woodside and the Senegal team.
"We made record pace going into FEED (front end engineering design) for SNE Field Development Phase 1 and we're maintaining that pace because we're targeting first oil in 2022," says vice president Senegal Greg Mogan.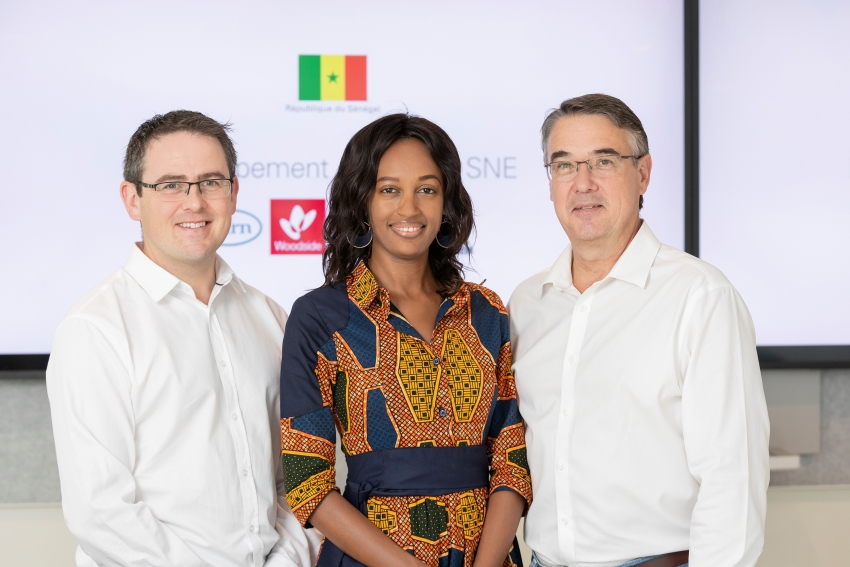 "Entering FEED for SNE was a huge milestone for us.
"We submitted our evaluation report and exploitation plan – which is essentially the field development plan.
"Early this year we were granted an extension of the production sharing contract for the SNE area.
"This gives us more time to collect the necessary inputs to be able to take the final investment decision (FID) and get the necessary Senegal Government approval for our exploitation plan."
The joint venture for SNE Field Development Phase 1 comprises Woodside, Cairn Energy, FAR Limited and the Senegal national oil company, Societé des Petroles du Sénégal (PETROSEN).
Woodside acquired interests in offshore Senegal in 2016, which include the SNE oil field located about 100 km south of the country's capital, Dakar.
SNE is a key pillar of Horizon II of our growth strategy.
Phase 1 development concept includes a floating production storage and offloading (FPSO) facility fed by 23 subsea wells. The FID is to be taken around mid-year 2019.
But Greg indicates there remains a lot of work to be done across the many areas of the opportunity first.
"Because this is Senegal's first ever offshore oil development, we need to provide a lot of support and facilitate the necessary collaboration to make it happen," he notes.
He lists some of the activities Woodside is conducting and some of the collaboration taking place to ensure SNE progresses on time and continues to have the full support of the Senegal authorities and community.
For example, the Environment and Social Impact Assessment (ESIA) for SNE Phase 1 was approved in Q1 2019.
"That was a great outcome for a huge amount of work in a new West African basin for Woodside," says Greg.
"It took the team about a year to prepare and submit. And because it was the first offshore oil project in Senegal, and the first ESIA Woodside has completed in more than a decade, it was doubly significant.
"A huge proportion of Senegal's population relies on fishing so we needed to make sure we were putting forward a production opportunity that's going to be safe and reliable from both an environmental and social impact angle."
In the EISA we made commitments to continually engage with the community and the Dakar office is constantly working with the local communities to ensure those commitments are being fulfilled.
Woodside also became operator of SNE Phase 1 late last year, and Greg says this has important ramifications, including with the newly created National Institute of Oil and Gas, INPG.
INPG's goal is to train a future workforce and leaders of Senegal's fledgling petroleum industry and build capability.
"As part of assuming operatorship we are working closely with INPG to help educate and train their inaugural masters program in oil and gas," Greg says.
"We recently supplied INPG with computers and office equipment so its inaugural cohort has sufficient resources; also, I provide a one-hour oil and gas lecture there once a month."
The joint venture (JV) also entered subsea FEED in December 2018 and has just entered FEED on the FPSO, which is scheduled to come into the field in 2021.
It was decided an FPSO in the form of a converted oil tanker would provide the best solution for the long-term production needs of SNE.
And the business is working with the Senegal Government to assess producing domestic gas into the Senegal market – potentially in 2024.
Heavy fuel oil is currently used in Senegal power stations and the Senegal Government is planning to convert power stations to duel fuel so gas could be used.

Read the full Q1 2019 issue of Trunkline here.