Senegal seismic
A ground-breaking four-month seismic survey marks Woodside's first major field activity as operator of our offshore joint venture in Senegal.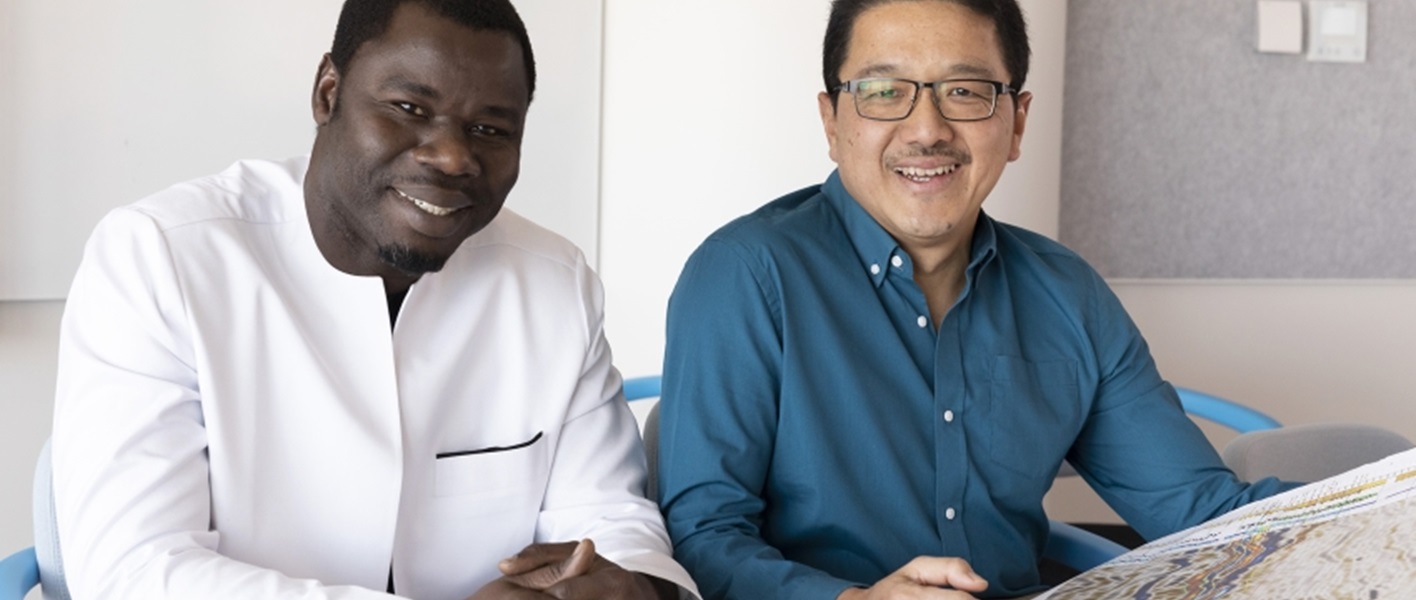 Innovative seismic for Senegal
Woodside's first major field activity as operator of our offshore joint venture in Senegal is a ground-breaking four-month seismic survey which began in late July and is proceeding smoothly.
Woodside has a 35% interest in the Rufisque Offshore, Sangomar Offshore and Sangomar Deep Offshore blocks (collectively known as the RSSD blocks) where SNE Field is located. The Phase 1 development area is situated about 100 km south of Dakar, the country's capital with water depth exceeding 1 km.
This seismic survey will enable optimisation of long horizontal wells to deliver first oil in 2022. It employs the latest geophysical technology including Full Waveform Inversion (FWI) to improve the imaging of the SNE complex reservoirs.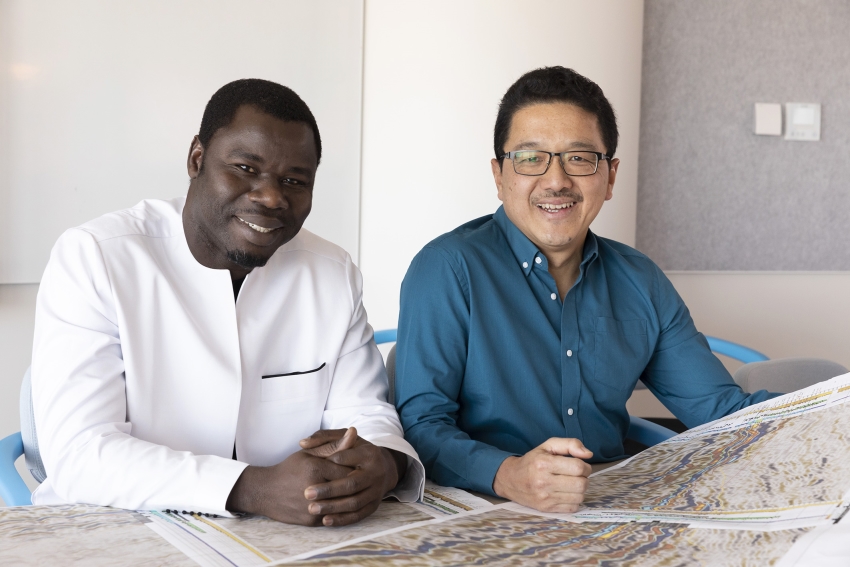 "We have acquired our first multi-azimuth broadband 3D seismic survey in an attempt to illuminate the complex subsurface of our giant field from different angles," principal geophysicist Hasan Sidi says.
A multi-azimuth seismic survey is analogous to illuminating a theatre stage with multiple spotlights from various angles. Together, they make the stage much brighter and the results leave no shadows.
The advanced technology is expected to better reveal the complexity of each reservoir layer in the field and should enable better targeting of the "sweet spots" in the planned 2021 drilling campaign.
"This survey will also provide the basis for an improved full field reservoir model and a reliable baseline survey for future time-lapse or 4D seismic monitoring opportunities," Hasan explains. Importantly, 4D will also help locate undrained hydrocarbons, optimise infill wells to ensure maximum recovery, and inform future development phases.
Senegal vice president Greg Mogan says it will transform our understanding of the many and complex reservoir structures located 3 km below the sea level.
"Currently the subsurface teams are using 2007 vintage 3D seismic that has only been shot in an east west pattern," Greg notes.
"This new 2019 3D multi azimuth seismic will be shot over the same area only in north south directions as well as SW-NE and SE-NW patterns. We will then have an unprecedented view of how the reservoir sands have been deposited and how they are connected."
The survey has also been expanded beyond SNE to cover our offset exploration and appraisal areas and is expected to finish mid-November.
Data processing will take about nine months and the results will keep the subsurface team busy prior to the drilling of the Phase-1 development wells.
One Senegalese who will be watching the results with keen interest is Moustapha Dia who arrived at Mia Yellagonga in May on a three-month secondment from Senegal.
After graduating from university, Moustapha honed his skills at an American oil and gas company exploring in Senegal onshore before he joined Petrosen, Senegal's national oil company and a participant in the SNE joint venture.
During the secondment, Moustapha was exposed to our reservoir management processes, received training and got an understanding of the geological workflows from discovery to development.
He carried out subsurface interpretations, seismic interpretations and reviewed the appraisal wells to assist with the SNE Phase 1 oil development well contingency plans.
"Moustapha also was fortunate to participate in a week-long Queensland geological field trip - a training opportunity to understand how geological analogues are used to constrain subsurface uncertainty in Woodside's fields," says SNE modelling lead Damien O'Rourke.
Read the full Q3 2019 issue of Trunkline here.