Scene set for turnaround success
Four major turnarounds were successfully completed at three assets in 2018, with outstanding teamwork helping to ensure no recordable incidents in 300,000 hours worked.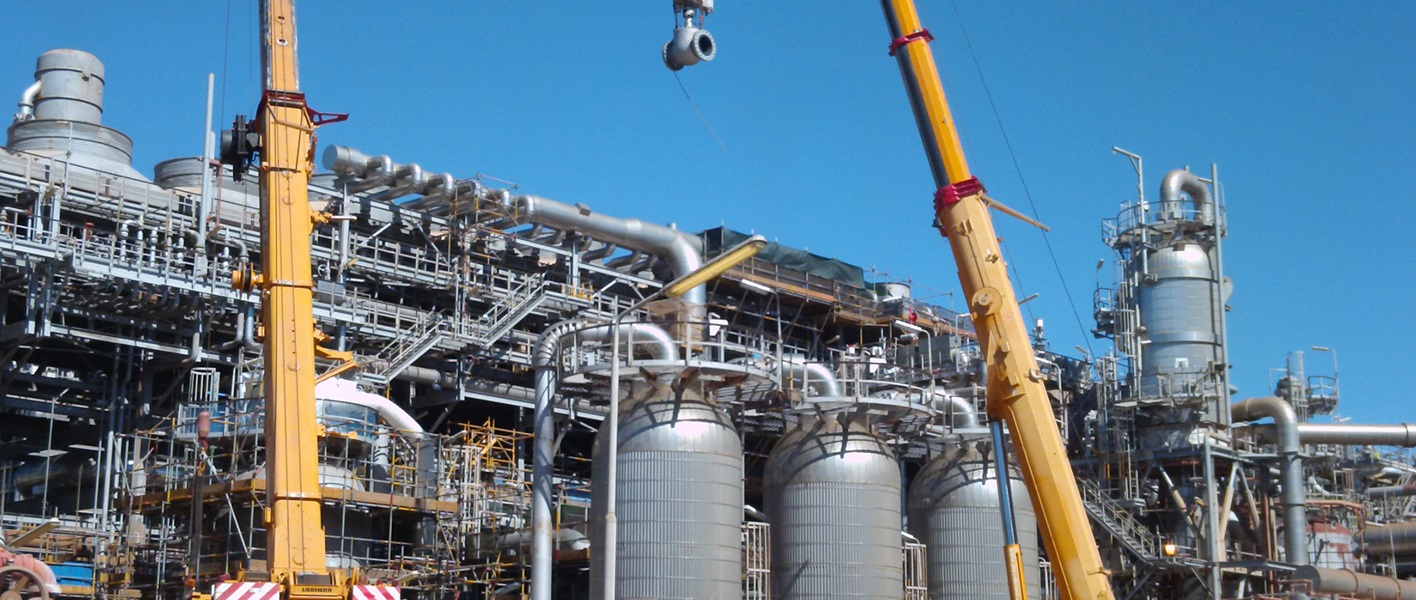 Four major turnarounds – at Karratha Gas Plant (KGP), North Rankin Complex (NRC) and the Goodwyn facility – were successfully completed in 2018, setting the bar high for another big year of turnarounds to come.
The basis lay in good, comprehensive planning across the business and beyond.
Maintenance, Operations, brownfields projects, Engineering, Subsea and Pipelines, Logistics, Contracts and Procurement plus many other functions and teams worked closely with contractors and suppliers to deliver one of the most complex shutdown scopes in many years.
Multiple work fronts across multiple disciplines were simultaneously executed.
Highlights included:
no recordable incidents in 300,000 hours worked;
delivered an additional 13kT of production over what was originally projected;
execution within 3% of the original target for the overall budget.
Mike Steel, offshore turnaround superintendent, says that these major work scopes are needed to perform integrity and safety critical maintenance that allows the business to continue producing safely, as well as enhancing future production values through Project upgrades.
"For example, to ensure efficient and reliable production on NRC we needed to replace the power turbine on its Train 3 export compressor turbine for the first time, which had its own unique set of challenges," Mike notes.
General manager Maintenance Ragan Stonier says the turnaround execution team showed unwavering commitment to Compass values and kept a firm focus on:
health, safety and environment as our number one priority, with no exceptions;
ensuring quality, first and foremost with all considerations and decisions focused on a quality outcome that would ensure the best long-term solution for Woodside;
having the discipline to do what is right and to challenge ourselves to deliver the best outcome, even when it was very difficult to achieve.
"These achievements were made possible through the outstanding teamwork and collaboration of many areas of the business," Ragan points out.
These included Operations and Engineering, the turnaround excellence team, campaign maintenance teams, brownfields and many more.
Looking forward, 2019 will be a year unlike any other in the history of Woodside, with preparations underway for five major turnarounds at our onshore and offshore infrastructure.
Turnaround excellence manager Russell Probert says: "Thanks to a collaborative effort involving turnaround excellence leadership, asset owners and production planning and market liaison, these schedules have been developed to minimise impact on production while executing turnarounds safely, on time and on budget."
Russell adds the turnaround excellence team is confident that it can demonstrate the outstanding performance of 2018 is part of a longer-term drive for repeatable, sustainable outcomes whereby expectations will continue to be met or exceeded in 2019 and beyond.
"But that will require a continued focus on health, safety, environment, quality and discipline, as well as collaboration across the business and beyond."
Ragan says he is very pleased with the success of the massive work scopes in 2018.
"Success means safely executing quality work and returning the business to normal operations on plan," he explains.
"And this was a terrific success with no recordable incidents and completion within range."
He continues: "I appreciate the dedication of all teams to work together for quality outcomes.
"I know that learnings are already being considered for future turnaround campaigns."
Read the full Q4 2018 issue of Trunkline here.