Preparing for Sangomar
Woodside's 323m-long very large crude carrier (VLCC) has arrived in China to undergo a metamorphosis into the floating production storage and offloading (FPSO) facility for the Sangomar field offshore Senegal, West Africa.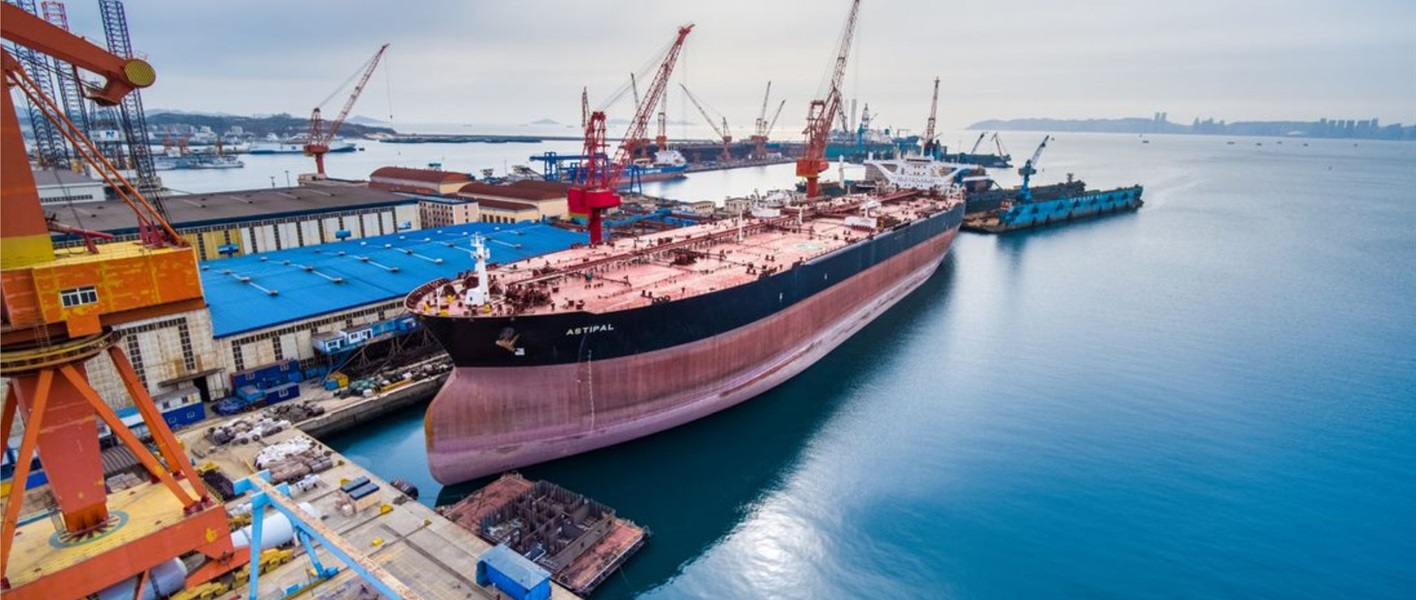 The conversion will take around two years.
The VLCC arrived at the COSCO shipyard in Dalian, a major port city in Liaoning Province some 840 km east of Beijing, China's capital, in mid-February following a 4000 km-plus journey from Batam in Indonesia.
"This is a major milestone for the project and Woodside," says Shipyard Manager Paul Moscardini, who has mobilised to China to oversee the conversion.
"Our Woodside team based at the Dalian shipyard is looking forward to working with our contractor, MODEC, and getting to know the facility."
By the time it berthed in Dalian, the vessel had been named "FPSO Léopold Sédar Senghor" after Senegal's first president from 1960 to 1980.
"He was a poet, politician, fought in the French army and was a very popular person both at home in Senegal and in France," explains FPSO Delivery Manager Mike Campbell.
Before it departed Indonesia for China the vessel had to be cleaned of residual hydrocarbons, and its tank bulkhead thickness inspected to confirm the hull's structural integrity and aid development of the refurbishment scope.
The clean-out was no easy task.
"The contractor had to overcome multiple COVID-19-related challenges including new personnel mobilisation processes, using an accommodation barge for the cleaning crews and lots of COVID-19 virus testing," Mike reports.
The work was completed safely, as was the transit of the vessel to China.
The coronavirus pandemic has also impacted Woodside's ability to mobilise people into yards to witness and complete assurance on various activities. This required rethinking how best to meet assurance requirements and suitable standards.
A technology solution was devised that saved time and money and can be utilised in future projects.
"We now have a wearable technology set-up so you can have a first-person view of what's going on during construction on-site – from Mia Yellagonga or wherever you are in the world," says Jeremy Damonse, Manager Quality.
"The tech provides a recordable live feed of an activity to confirm what has taken place. It's also a fantastic tool for training, building and capturing knowledge."
Other shipyards in China will be used to complete the work necessary for the vessel's conversion to an FPSO and Woodsiders will be working in four yards.
In parallel, Woodside has mobilised an engineering and project management team to MODEC's office in Singapore.
"After months of video conferencing, and different time zones, it's great to finally meet face to face with our counterparts from MODEC – now the real work can begin," says Senior Planner Natalie Kosmanopoulos, based in the Singapore Office.
The Sangomar field, containing both oil and gas, is located 100 km south of Dakar, Senegal's capital, and will be the country's first offshore oil development.
First oil production from the FPSO Léopold Sédar Senghor is targeted in 2023, with the Sangomar Field Development Phase 1 targeting approximately 230 million barrels of crude oil, at an initial peak rate of 100,000 Bbls /day.