People and community
13 Jan 2020
Ngurra Nyingu 'We are from this Country' Art Exhibition
For 12 years Woodside, as operator of Pluto LNG, has proudly supported the Ngurra Nyingu 'We are from this Country' Art Exhibition. This year the exhibition is at the State Theatre in Perth, from 21 to 31 January.
The exhibition showcases the importance of art amongst the communities in Roebourne and across the West Pilbara. It includes works that express culture, country and stories from the local Ngarluma, Yindjibarndi, Yuburara, Mardudhunera and Wong-Goo-Tt-Oo Aboriginal groups.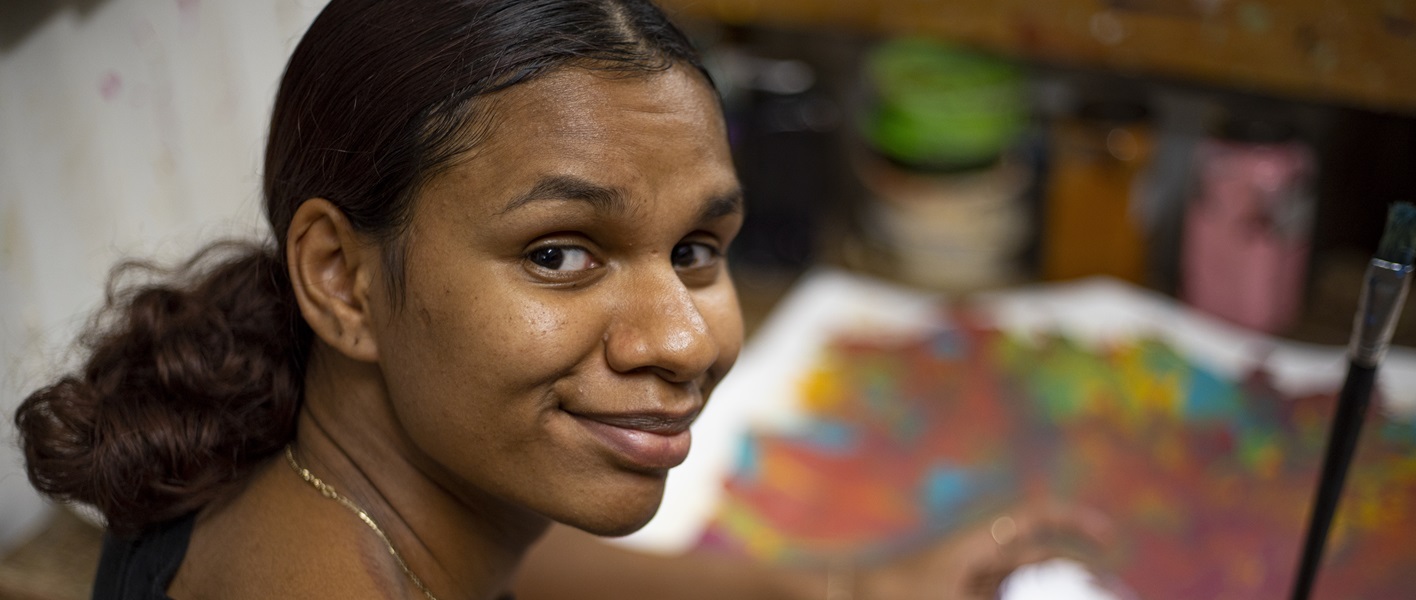 Since last year, the Ngurra Nyingu Art Exhibition has been part of the Fringe World Festival program, which is the largest annual festival in Western Australia and the third largest Fringe in the world. Woodside has sponsored Fringe World since its inception in 2012.

Woodside's ongoing support of Pilbara artists is part of our strong commitment to improving economic, social and cultural outcomes for indigenous people. As Cheyenne Phillips, a 19-year-old Ngarluma and Yindjibarndi woman from Roebourne says, "I love to paint – it's how we share our stories and tradition." Cheyenne works out of the Yinjaa-Barni art group in Roebourne and her painting Seasons is the signature piece for the 2020 Ngurra Nyingu Art Exhibition.

"It makes me feel proud that no matter where you come from, anything is possible".