Meet a Subsurface Manager
Andrew is a Senegal Subsurface Manager based at our Mia Yellagonga office in Perth. He tells us about his journey and his role at Woodside.
After completing a double degree in Chemical Engineering and Applied Chemistry I started my career as a graduate petroleum engineer. During this time, I built up a great foundation of knowledge of the upstream oil and gas industry.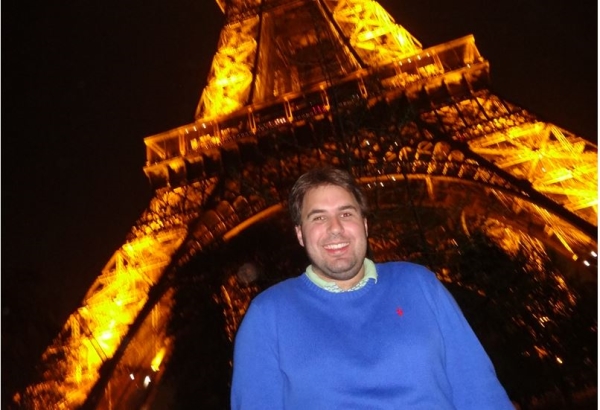 After moving back to Perth, I joined Woodside to further develop my petroleum engineering experience. I started in the Reservoir Management function, working on oil fields off the North West Cape before progressing onto the North West Shelf gas fields and taking on the duty of graduate coordinator.
In my current role as Subsurface Manager, I lead a large multi-disciplinary team who are working on the execution of Senegal's first offshore oil development.
What I enjoy most about my role is that every day brings a new challenge. Finding solutions to complex problems gets me out of bed every day and dealing with the subsurface always involves a bit of discovery.
What I have learnt over my career is the need to be adaptable. Everyone loves to plan, but you need to be flexible. It's important to maintain perspective and never lose sight of the big picture.
If I could offer advice for anyone looking to work at Woodside it would be to be authentic and stay true to your ideals. It's also important to be curious and never miss the opportunity to learn something new.
If you want to know more about Woodside, or let us know which area you are interested in, join our Talent Community by clicking here.
My day:
05:15 – wake up and go for a walk, I have always been an early riser as I used to be a swimmer.
07:00 – arrive at work and organise my day, responding to priority emails. Casually chat to the team as they arrive about whatever is on their mind.
08:30 – attend the weekly project lead team meeting. This is a good opportunity to hear from the project manager and the delivery stream leads on what progress their teams have made and any challenges they are facing.
09:30 – attend the weekly subsurface leads meeting. We sit down with senior leaders and prioritise work for the broader team. It's also an opportunity for a bit of creative brainstorming and to engage in a bit of banter!
11:00 – the team has been hard at work processing and interpreting new seismic data for our drilling campaign. I enjoy occasionally delving into the finer detail with the geophysicists, geologists and reservoir engineers in my team. This provides me with an appreciation for the magnitude and technical complexity of what we are doing.
13:30 – I like to reserve formal one-on-one time for everyone in my team. It's important to stay connected.
15:00 – it's focus time. Meetings are a large part of my day, but there are times when I need to perform analysis or a technical review. I still very much enjoy being technical and I am at my happiest when working in Excel or PowerPoint.
17:30 – time to head home to unwind.