Meet an Operational Internal Audit Specialist
Meet Jocelyn, an Operational Internal Audit Specialist, she tells us about her role at Woodside.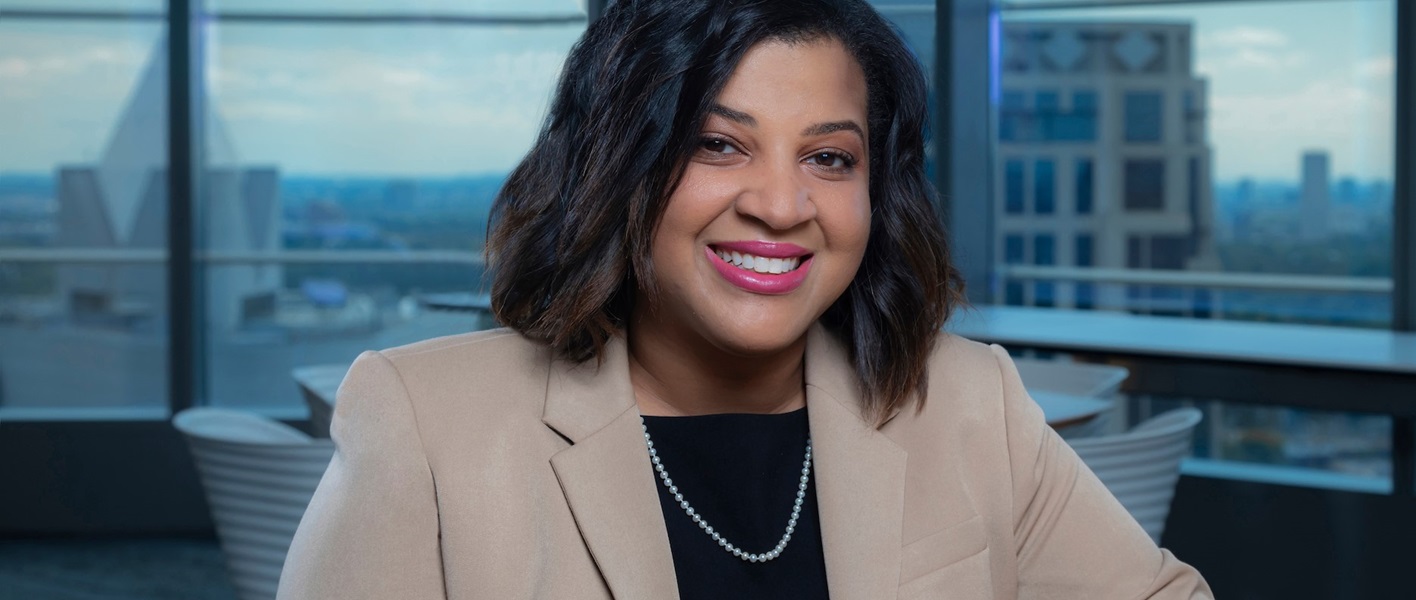 As an internal operational auditor, I enjoy interacting with business stakeholders and having the unique opportunity to learn the ins and outs of how our company operates and functions.
Describe your role
As an Operational Internal Audit Specialist, I review the company's internal processes to make sure that each business line is performing everything appropriately. I review and confirm that essentially, we, as a company, are doing what we said we would do and in the manner in which we have put forth in our policies and procedures. I also work closely with the business lines and departments to identify any areas and processes that can be improved. I share recommendations and discuss together with them to decide on the right action plans. This collaboration helps identify any potential growth areas and protect the company from possible risk.
Summarise your career journey so far:

I began my career journey at a smaller regional accounting firm in my hometown before relocating to Austin, Texas and starting a job with Grant Thornton. It was a new office, and I was one of 15 people before we grew to 50 people during the four years I lived in Austin. The entire office was focused on governmental audits. That entailed my reviewing any agencies that received governmental funding to confirm the money was used as intended and with the government's stipulations.

After being away from home, I desired to be closer to my family. I decided to relocate to Houston and began a job with EY as a financial auditor. At EY, I had a wide array of clients in different industries such as automotive, oil and gas, retail, and healthcare. However, I discovered that auditing financial statements was not my passion. I decided to leave public accounting for an internal audit role in industry to be right where the action was – operational audits!

As an internal operational auditor, I enjoy interacting with business stakeholders and having the unique opportunity to learn the ins and outs of how our company operates and functions. I get to visit sites and go out in the field to see the actual business operations in action! I am able to examine how we conduct business and I provide helpful insights to increase our effectiveness and efficiency in those operations all while performing as safely as possible. That is how I see my job in internal audit.
What are some characteristics and experiences that help in your job?

As an auditor, it is of utmost importance to be open-minded and willing to consider alternative points of view. I take into consideration there are multiple ways of doing things and I do not write up everything as a finding just because it is performed in a different manner. As long as there is not a risk, our company policies and procedures and code of conduct are being explicitly followed, then there can be multiple ways of performing activities.

It is also important that people feel heard. When I audit business stakeholders, I offer the opportunity to tell their story from their perspective and explain their day-to-day responsibilities without interruption from me. I want my stakeholders to know that I care and that I hear them.
Please outline a typical day:

5:00 AM – I wake up and have my quiet time. I pray and read my Bible, then I get dressed for the day.
6:00 AM – I wake my seven-year-old son and get him dressed and ready for school. I then make breakfast for us and prepare his lunch for the school day.
7:30 AM – I stop off at Starbucks and get coffee after dropping my son off at school.
8:00 AM – I am at my desk ready to start my day. I check and respond to emails.
9:00 AM – I attend an audit meeting with business stakeholders where I interview them to gather information during an audit.
11:30 AM – I review audit documentation and any meeting notes to prepare for my next afternoon meeting.
12:00 PM – I stop to have lunch time and go for a brief walk if there is time.
1:00 PM – I attend another audit meeting with business stakeholders for my audit.
2:30 PM – I review my meeting notes along with supporting documentation provided and begin inputting my audit conclusions on the effectiveness of that specific audit process.
4:00 PM – I prepare any applicable communications for EmBRace (Employees Beyond Race) which is an Employee Resource Group. I complete any required actions as the Communications Officer.
5:00 PM – I pick up my son from after-school care and rush him to baseball practice.
6:30 PM – We head home for dinner and a relaxing evening.
Top three tips for prospective candidates:
• Be active in developing a robust network.
• Be curious, speak up, and be fearless. Remember you are your own best advocate.
• Do not mistake inexperience for incompetence. You may not have the experience yet. You can always figure things out!
Why is Jocelyn excited or what is she looking forward to/opportunities that the merger brings?
My skills will help Woodside in the expansion currently underway and I am thrilled to partake in this growth. Woodside has a great reputation that I admire. The Woodside values are aligned with mine, and I am a firm believer in the power of a team working together. One of my favorite quotes is from Phil Jackson, "The strength of the team is each individual member. The strength of each member is the team." I am excited to help in achieving the organization's mission.